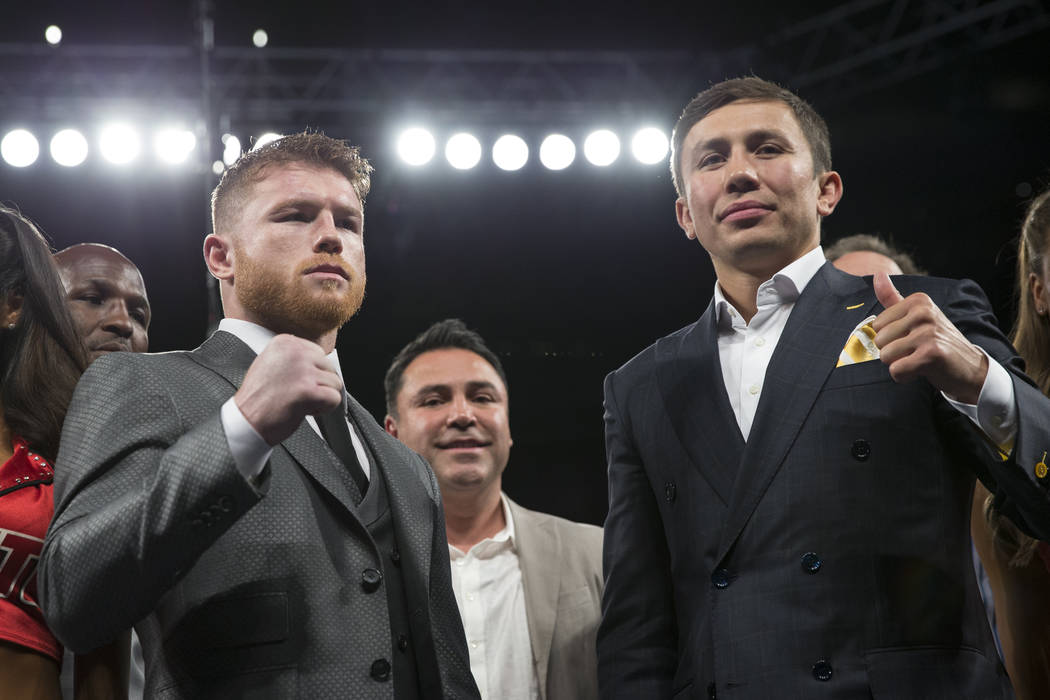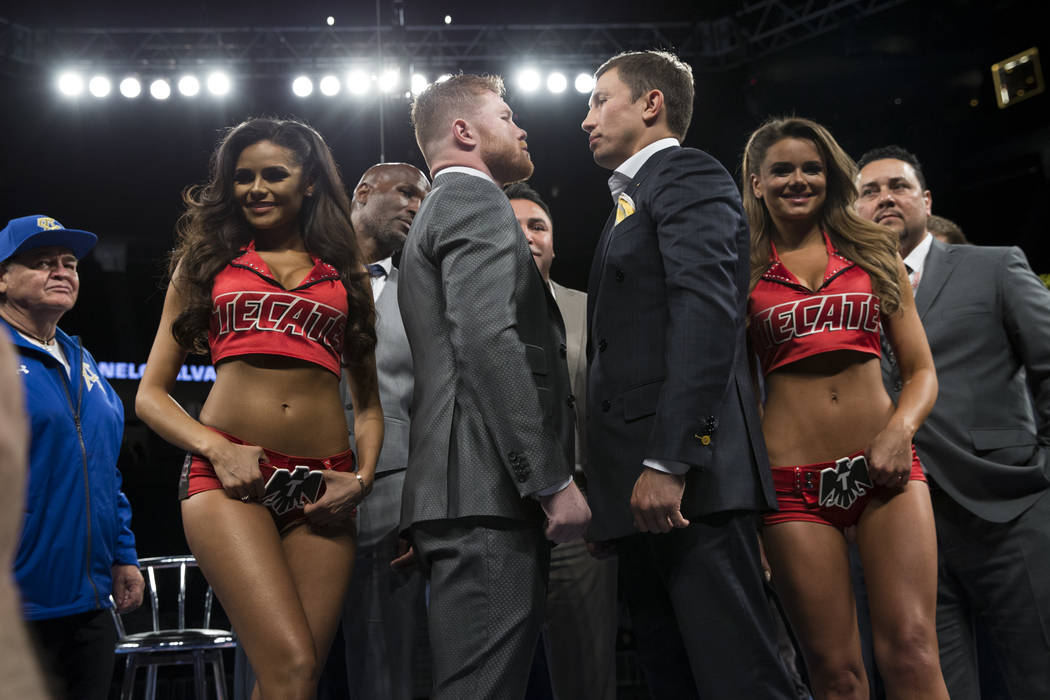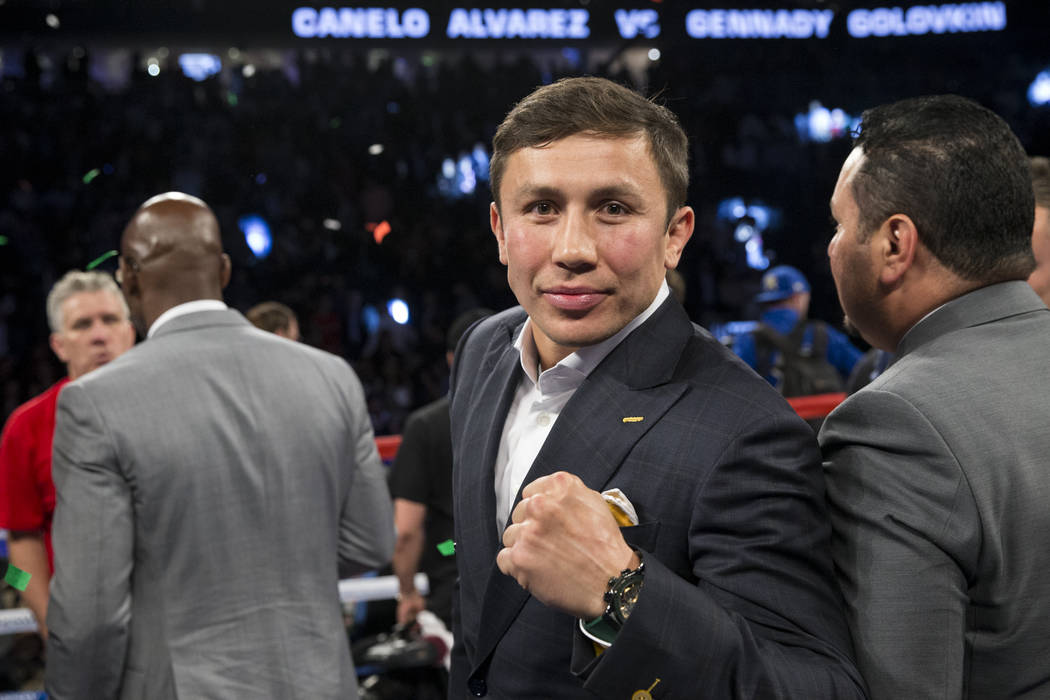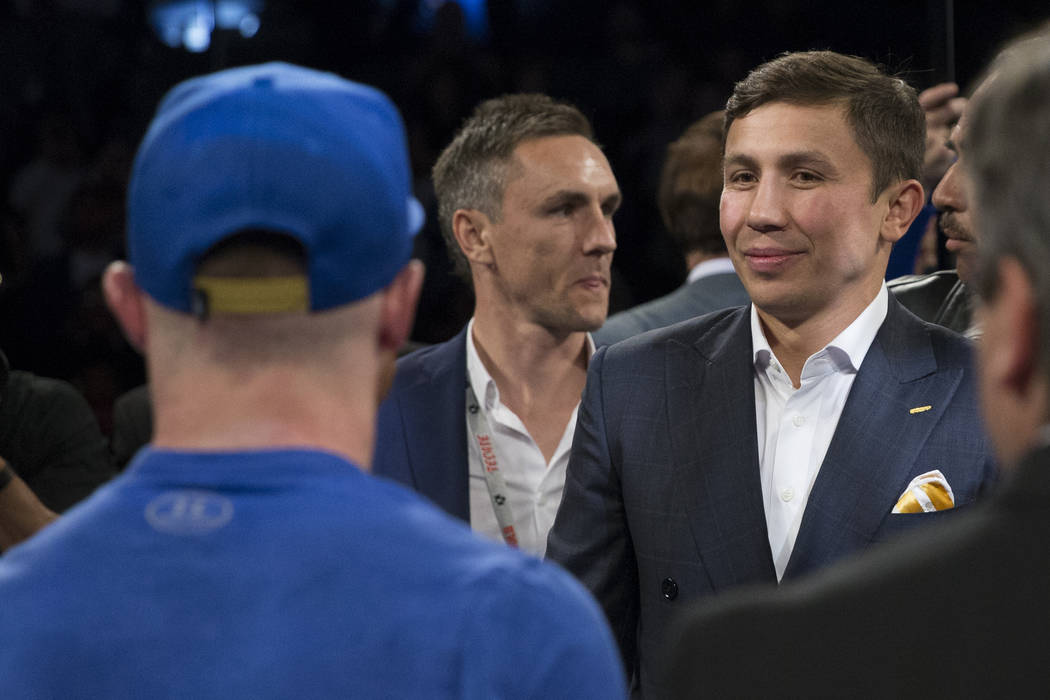 In September, Gennady Golovkin will finally get the superfight he has coveted since his U.S debut five years ago. The type of fight that could solidify his boxing resume as one of the best middleweights ever.
It was a long road with many stops around the world before Golovkin finally got a gig on the grandest stage against a superstar opponent.
At age 35, the boxer known as "Triple G" practically saved the best for last. Golovkin will make his Las Vegas debut Sept. 16 against Saul "Canelo" Alvarez at T-Mobile Arena for a highly anticipated showdown on an HBO pay-per-view event that could top two million buys.
The upcoming Mexican Independence Day is an important date for Golovkin's legacy, but it was another September day five years ago that started the "GGG" persona boxing fans have come to love.
After a lot of pitching by Golovkin's promoter, Tom Loeffler, HBO executives gave the Kazakhstan fighter a shot to show his skills to a U.S audience when he faced Grzegorz Proksa in Verona, New York, on Sept. 1, 2012.
"He's come a tremendous way," Loeffler said of Golovkin, who owns three middleweight belts. "A lot of hard work and patience and a lot of knockouts along the way. I was thinking back on it, it will be five years almost exactly since his debut on HBO.
"I was literally begging HBO and Showtime just to give him a slot on one of their shows just for the publicity, and now he's involved in the biggest fight in the sport."
It wasn't easy for Loeffler and his K2 Promotions to find TV time for Golovkin (37-0, 33 knockouts), and it didn't help that opponents were running away from the middleweight monster.
No one wanted to be the next boxer added to Golovkin's greatest knockout moments. The 160-pound contenders saw the blood gushing down Gabriel Rosado's face in 2013. They remember Curtis Stevens helplessly trying to catch his breath after he hit the canvas later that year.
"We were offering the biggest paydays of their careers, and no one wanted to get in the ring with (Golovkin)," Loeffler said. "It was a challenge. I've never seen such a resistance for somebody who has multiple world titles.
"I've never experienced that, and I've been involved over 25 years in boxing. It's always been the top fighters want to fight the other champions or at least see who is the best."
Knocking out guys such as Rosado and Stevens helped build Golovkin's fan base, but it wasn't putting him in discussions that featured middleweight greats such as Marvin Hagler and Bernard Hopkins.
Golovkin and Loeffler set their sights on landing a megabout against Alvarez, the sport's biggest star.
Last June, it appeared Alvarez also was going to duck Golovkin when he vacated the WBC middleweight belt and his promoter, Oscar De La Hoya, put the bout on hold for September 2017.
"I think for this caliber of fight, we've seen other fights that have taken much longer to put together," Loeffler said. "From Gennady's standpoint, he wanted the fight last year, but we have to give Canelo, Oscar and Golden Boy credit. They told us last year the fight would happen September of 2017, and they stuck to their word on it."
Golovkin landed his big fish when he walked into the T-Mobile Arena ring last month after Alvarez defeated Julio Cesar Chavez Jr.
The Kazakhstan native went from starting his professional career in Germany with stops in Denmark, Panama and Ukraine to being adored in Los Angeles and New York City.
Come September, Golovkin will be in Las Vegas, where many legends have fought.
"We didn't want to go to Las Vegas until we had the right type of fight that would justify being on the big stage of Las Vegas," Loeffler said. "It just worked out that his first Las Vegas fight is the biggest fight in boxing."
Contact Gilbert Manzano at gmanzano@reviewjournal.com. Follow @gmanzano24 on Twitter.
Golovkin's world tour
At age 35, the middleweight kingpin will finally have a Las Vegas fight when he meets Saul "Canelo" Alvarez on Sept. 16 at T-Mobile Arena. Here's a list of where the Kazakhstan native has fought: Germany 18, New York 6, Los Angeles 3, Monaco 3, Panama 2, Kazakhstan 1, Connecticut 1, Denmark 1, England 1, Ukraine 1.