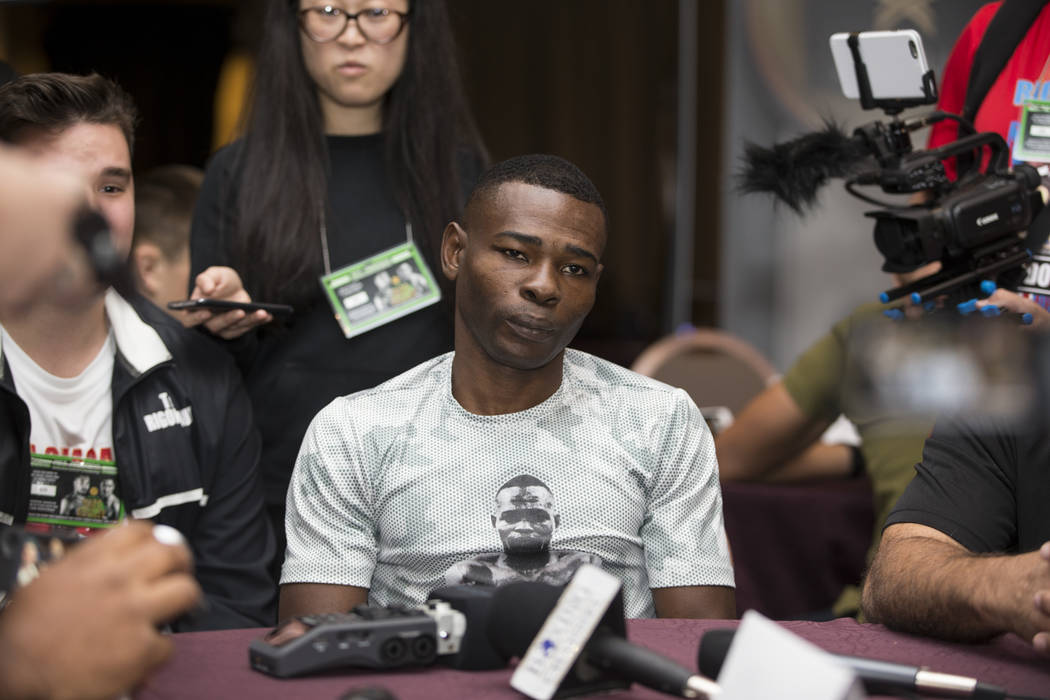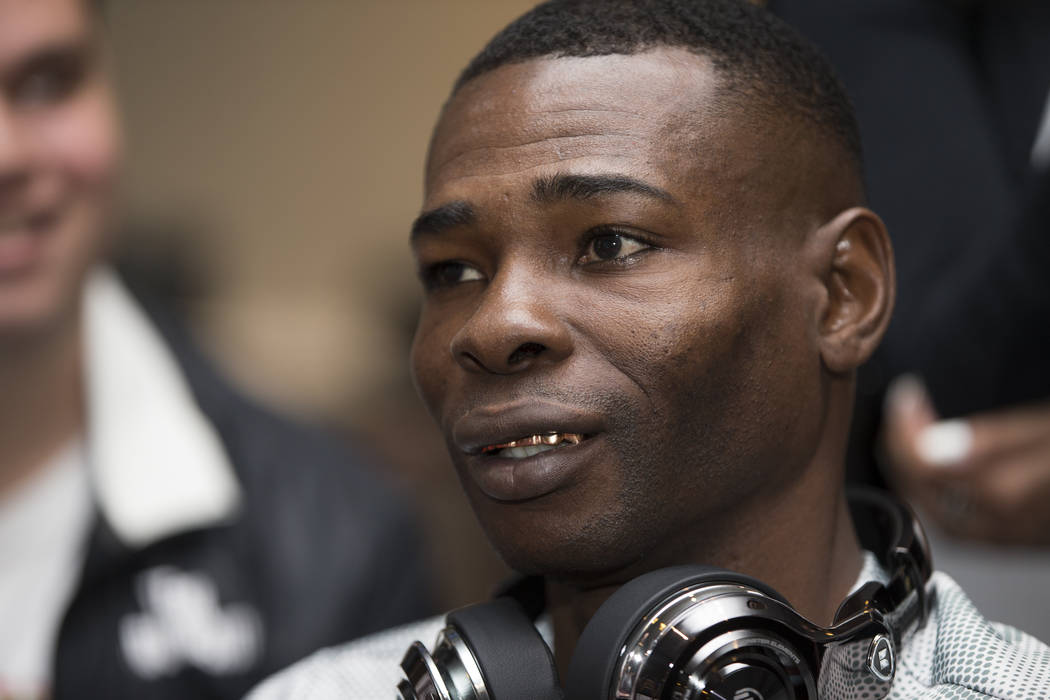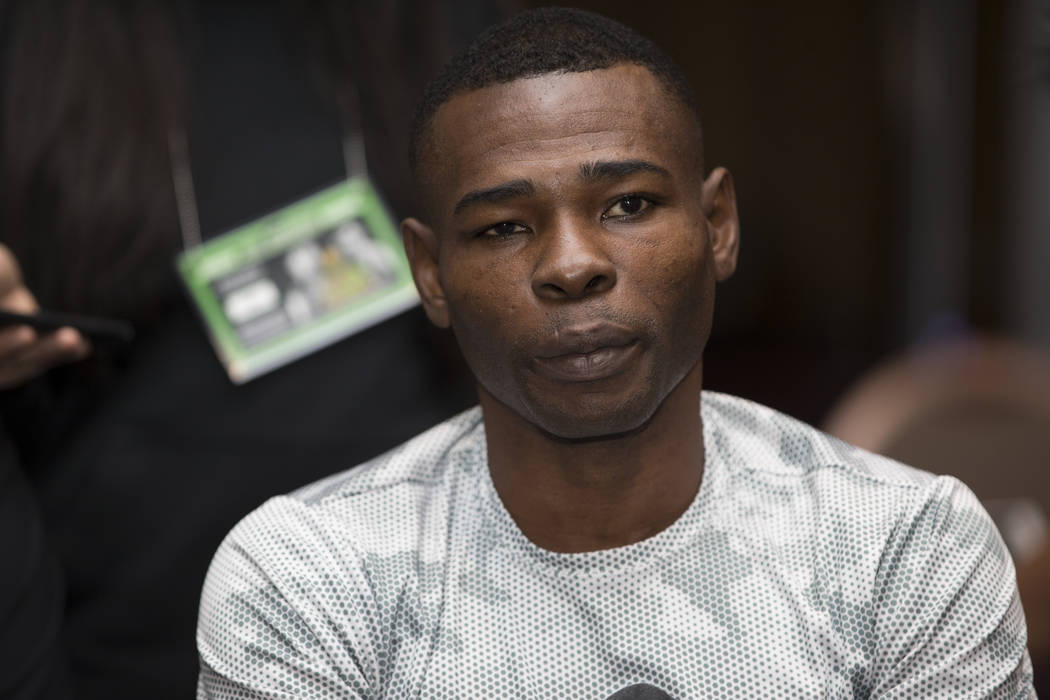 It's always the same story with Guillermo Rigondeaux.
When will the two-time Olympic gold medalist from Cuba face a formidable opponent?
Rigondeaux still doesn't have an answer, and he's getting tired of calling out every champion from the 118 to the 126 weight classes like he's a pro wrestler.
"There are many reasons why people don't want to fight me, but I really think that will get better," Rigondeaux said in Spanish. "Big fights are coming. Everyone knows I don't avoid anyone. I welcome all challengers.
"But no champion wanted to step up and I needed a fight, so we decided to take on my mandatory challenger. He was willing to fight me."
Rigondeaux (17-0, 11 knockouts) will end an 11-month layoff when he defends his WBA junior featherweight title against Moises Flores (25-0, 17 KOs) during Saturday's co-main event to the Andre Ward-Sergey Kovalev card at the Mandalay Bay Events Center.
The crafty Cuban hasn't had a notable fight since he dominated Nonito Donaire in 2013 for his coming-out party. Rigondeaux displayed elite skills with a slow defensive-minded approach — the opposite of what boxing fans want to see.
Rigondeaux, who goes by "El Chacal" (jackal in English), has pushed for big bouts against Vasyl Lomachenko and Carl Frampton in the past two years, but negotiations never went far. Lomachenko and Frampton have since moved up in weight.
Rigondeaux's possible opponents have said there's no point in fighting a boxer who doesn't please the fans.
"I don't understand this myth of me not having knockouts," Rigondeaux said. "That myth was invented by some child who's afraid to fight me and doesn't want to put on the gloves. Most of my fights end in knockouts."
If he wins Saturday, Rigondeaux is eyeing a unification fight with Las Vegas native Jessie Magdaleno, who has the 122-pound WBO belt. Magdaleno is signed to Rigondeaux's former promoter, Top Rank.
"Tell (Top Rank promoter) Bob Arum that's the fight we want,'' said Alex Bornote, Rigondeaux's manager. "It hurts the sport when fighters don't fight the best. We know Magdaleno will be a good challenge, but he needs to step up."
At age 36, Rigondeaux doesn't have time on his side to cement himself as one of the best pound-for-pound fighters.
Many boxing fans haven't given the Cuban a fair chance, but at least he has another fellow gold medalist supporting him.
Ward, who won his gold medal in 2004, showered Rigondeaux with praise during his final news conference Thursday.
"That guy is the master in the ring," Ward said. "I watch him to take notes."
Stealing the spotlight
Ward said he wasn't bothered about Floyd Mayweather Jr. and Conor McGregor announcing their megabout the week of his HBO pay-per-view rematch with Kovalev.
"I might be in the minority, but I think it's a good thing," he said. "The timing, we're in the middle of a fight week, it is what it is. I think the people that were going to buy our fight are still going to buy our fight, and the people are still going to come out."
Ward, a casual MMA fan, said he's intrigued about the cross-sport fight.
"The buildup is going to be insane, and I'm a combat fight fan," Ward said. "I'm going to watch it."
More Boxing: Follow all of our boxing coverage online at reviewjournal.com/boxing and @RJ_Sports on Twitter.
Contact Gilbert Manzano at gmanzano@reviewjournal.com. Follow @gmanzano24 on Twitter.
The Rigo file
Record: 17-0, 11 KOs
Country: Cuba
Age: 36
Nicknames: "El Chacal," "Rigo"
Title: WBA junior featherweight
Notable win: Nonito Donaire
Upcoming fight: Saturday vs. Moises Flores
Olympic achievement: Bantamweight gold medalist in 2000 and 2004