IBF featherweight champion Lee Selby's debut in Las Vegas canceled
January 27, 2017 - 9:11 pm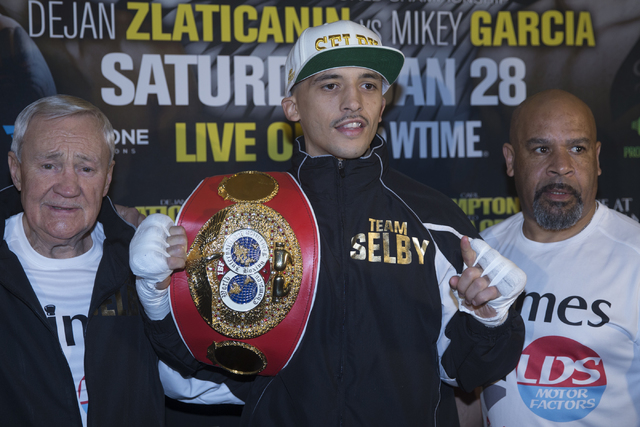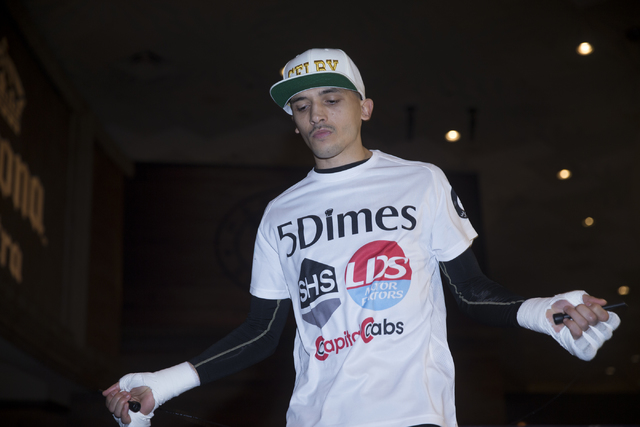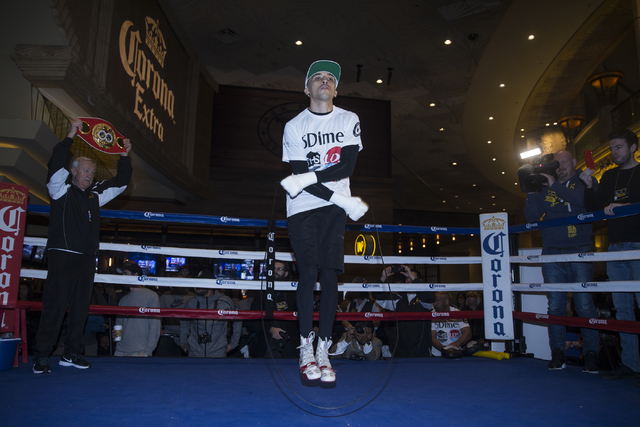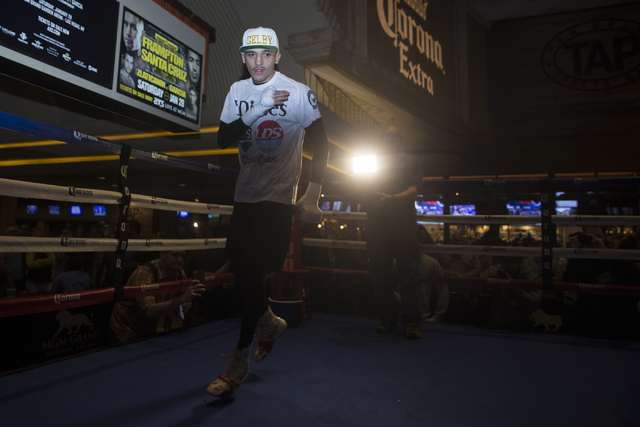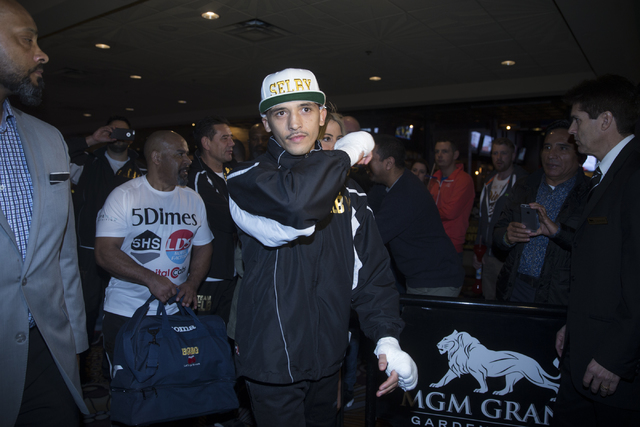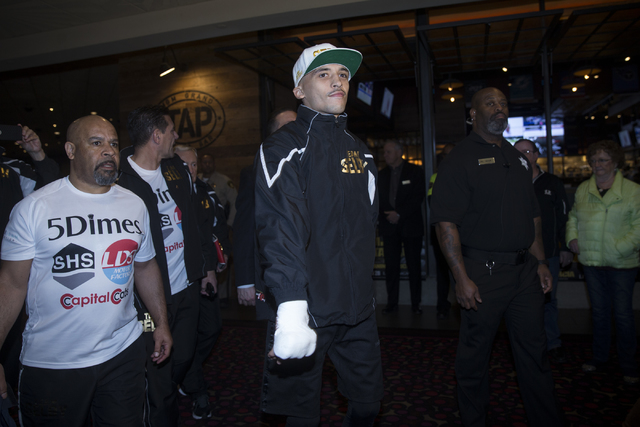 Lee Selby is often mistaken for a Mexican fighter when he trains in the United States.
"I always have people come up to me and they start speaking Spanish," Selby said. "I get that all the time."
Selby doesn't need to correct them. He simply responds in his thick British accent to give away where he comes from.
The IBF featherweight champion hails from Barry Island in Wales, and everyone in the United Kingdom knows that's his home.
Selby (23-1, 8 knockouts) wants to become a crossover star in the U.S. and was hoping to raise his profile in a title defense against Jonathan Victor Barros on Saturday at the MGM Grand. But Selby won't be a part of the Carl Frampton-Leo Santa Cruz card after Barros wasn't medically cleared by the Nevada Athletic Commission.
Many fans who made the trip from Wales were left disappointed when the NAC made the announcement during the Friday weigh-ins.
"This was my big stage, my chance to shine," Selby said. "I will be back."
Selby still could be in line for a unification showdown against Frampton, the WBA featherweight champion from Northern Ireland.
Selby said if the bout comes to fruition, it would be the biggest nonheavyweight fight that could be made in the U.K. today.
"I think Leo can win Saturday, but I need Frampton to stay the champion," Selby said. "That fight would be massive. Maybe only guys like Anthony Joshua and David Haye could draw more, but for the smaller guys, it's as big as you can get in the U.K."
Selby is referred to as the "Welsh Mayweather" back home in comparison to undefeated superstar Floyd Mayweather Jr. Selby said fans are wrong for calling him that.
"I haven't done what Mayweather has done," Selby said. "He's one of the best ever, and for fans to call me that in his city is an insult to him."
Saturday's card is now a championship doubleheader instead of three. WBC lightweight titlist Dejan Zlaticanin faces Mikey Garcia in the co-main event.
Rising super middleweight prospect David Benavidez will fight on the card against Sherali Mamajonov.
GOLDEN BOY VS. HAYMON
A federal judge on Thursday dismissed Golden Boy Promotions' $300 million lawsuit against Al Haymon and his business entities, which includes the Premier Boxing Champions.
Golden Boy Promotions, whose CEO is boxing legend Oscar De La Hoya, alleged Haymon repeatedly violated antitrust laws and the Muhammad Ali Boxing Reform Act in an attempt to monopolize boxing.
Haymon is the creator of the PBC, a Las Vegas-based company that represents numerous boxing stars.
"On behalf of our clients, Haymon Sports, LLC and its CEO, Alan Haymon, we are very pleased with the decision of the court to grant summary judgment and dismiss all of the meritless claims filed by Golden Boy Promotions," attorney Michael Williams of Quinn Emanuel said in a statement.
"The court's ruling makes clear that the efforts by Haymon Sports were intended to, and actually did, increase competition in the boxing industry, to the benefit of the boxers, other promoters and the fans."
PORTER, BERTO TO MEET
Shawn Porter said Friday that he and Andre Berto have agreed to a verbal deal to fight in April.
The former welterweight champions have discussed a potential bout the past few months.
"We have no date or venue, but all I know is that we were told it would be after March Madness," said Porter, who lives in Las Vegas. "April is the month they are discussing."
Contact Gilbert Manzano at gmanzano@reviewjournal.com or 702-383-0492. Follow @gmanzano24 on Twitter.
CALENDAR
Feb. 9: Battle Born, 7 p.m., Downtown Las Vegas Events Center
Feb. 10: Knockout Night at the D, 7 p.m., Downtown Las Vegas Events Center, CBS Sports Network
March 4, 5: Golden Gloves West Regionals, 3 p.m., Santa Fe Station