'I'm the face of boxing': Gervonta Davis KOs Ryan Garcia in megafight
Updated April 22, 2023 - 10:37 pm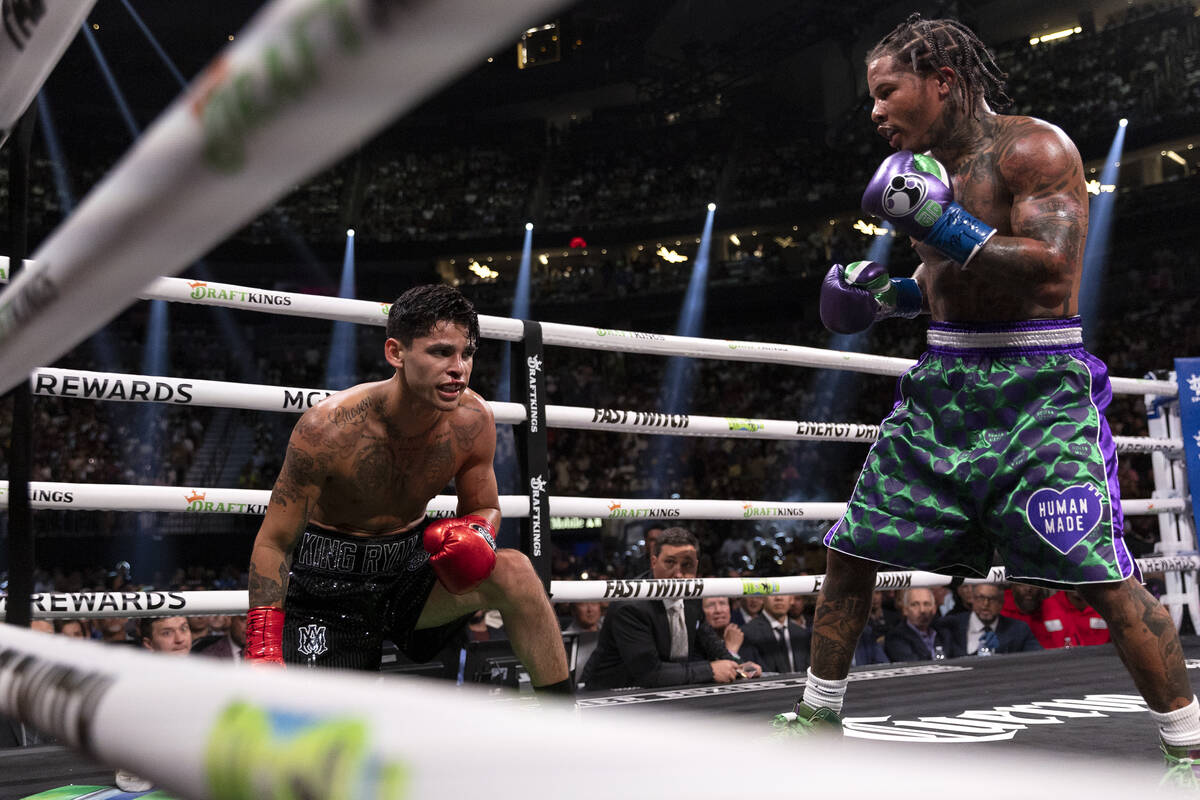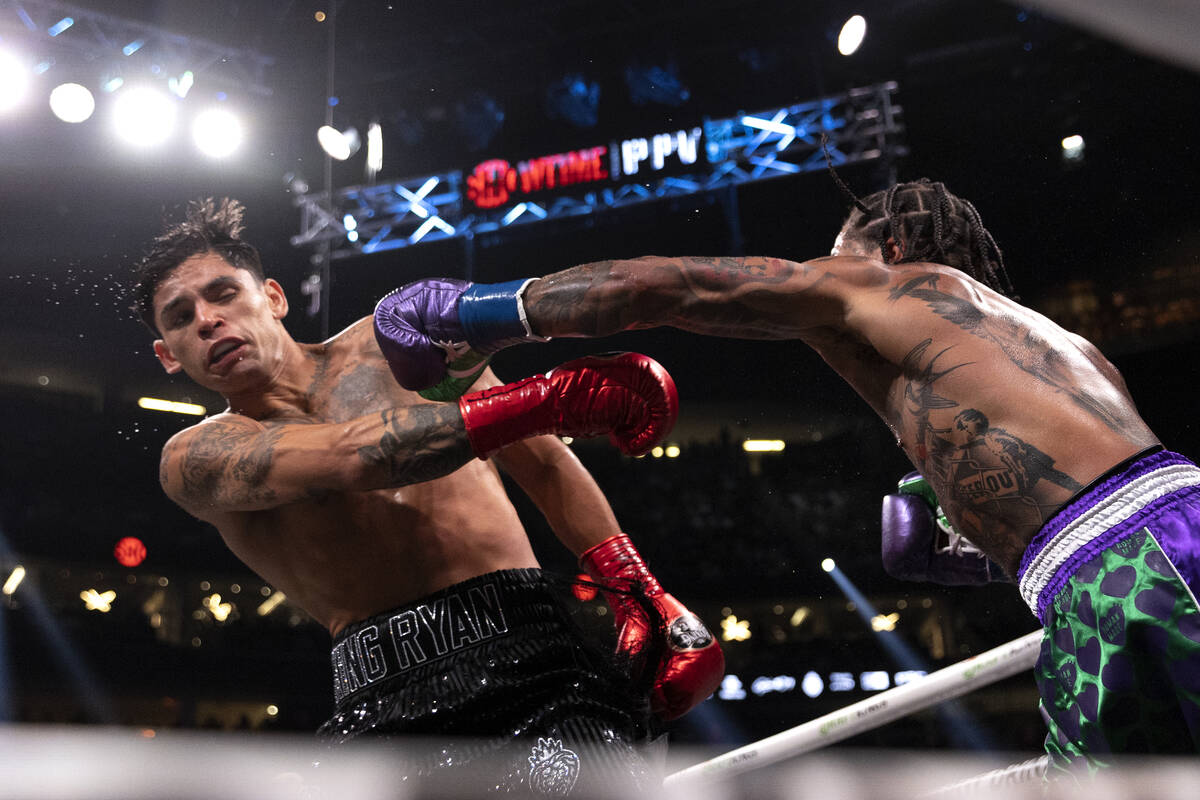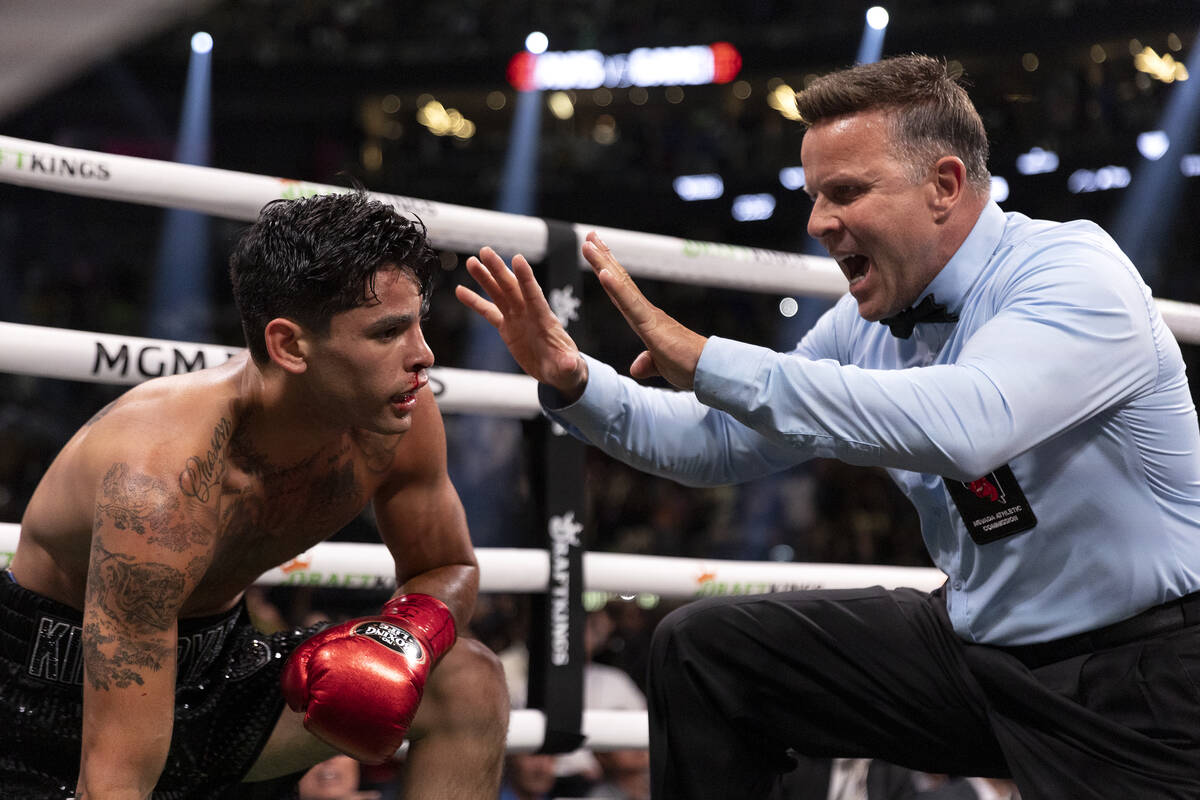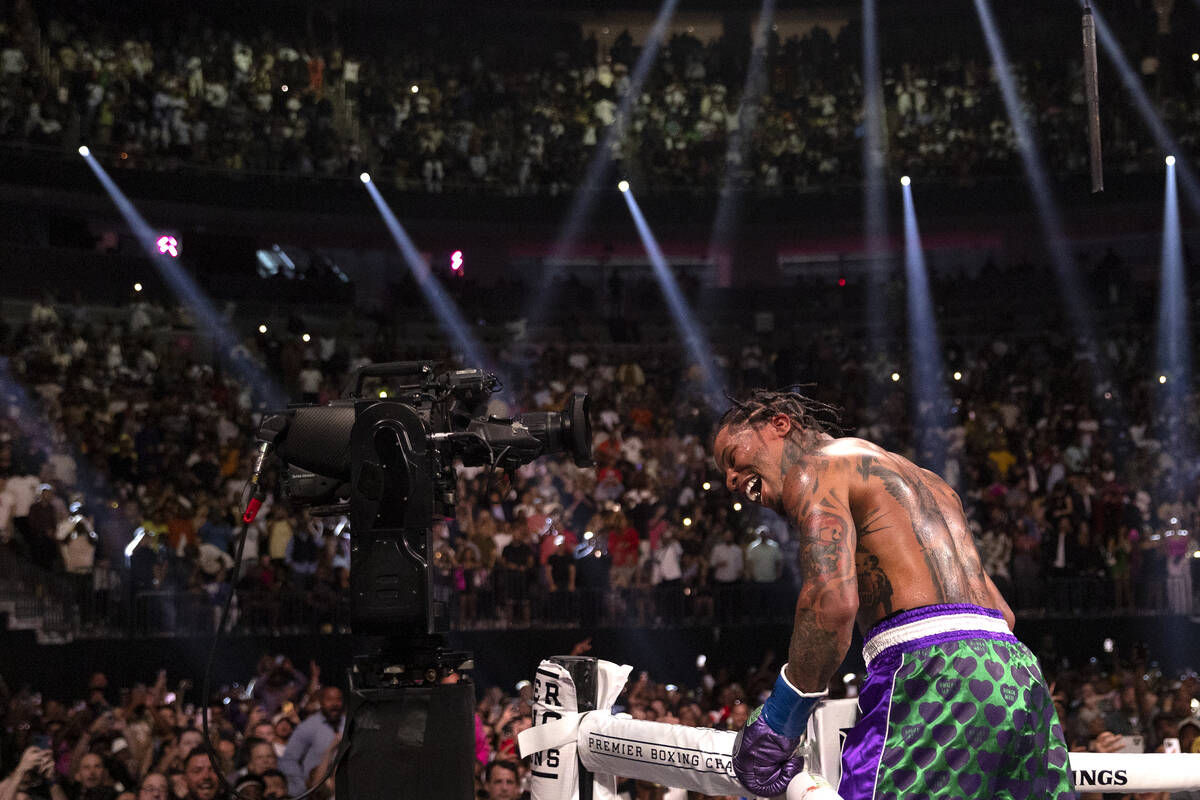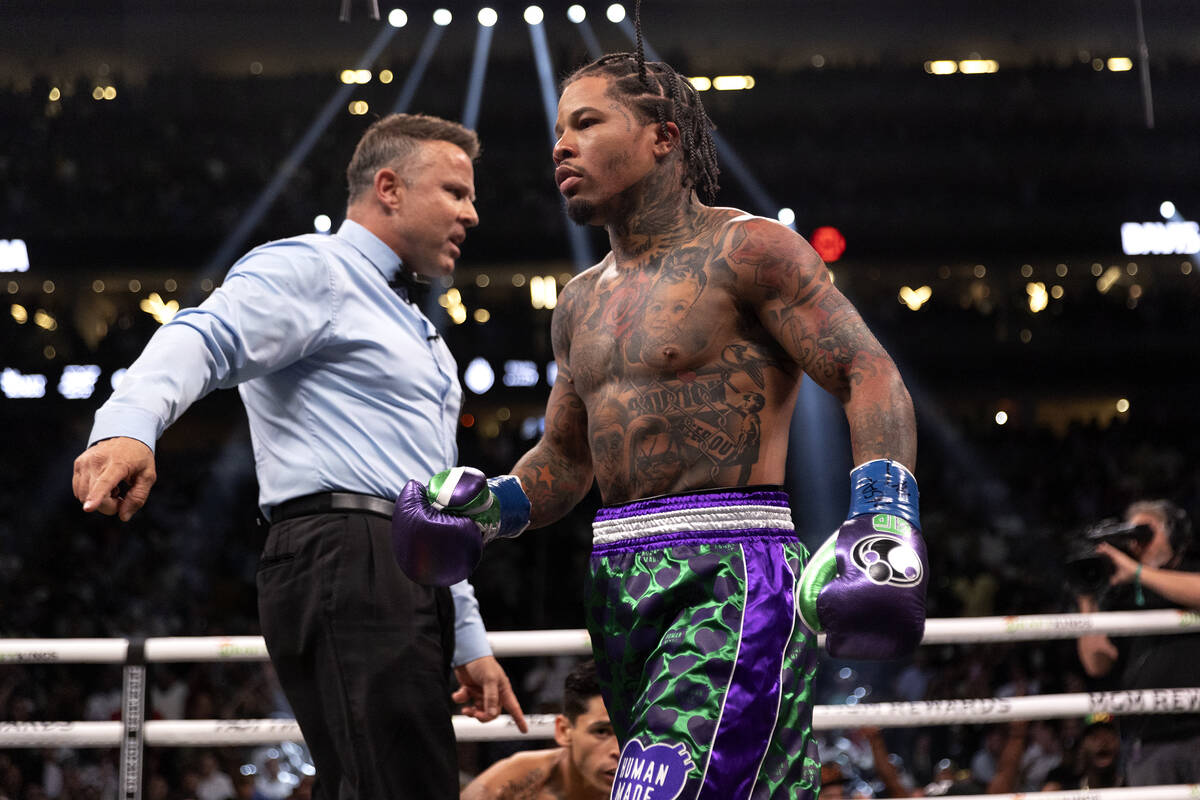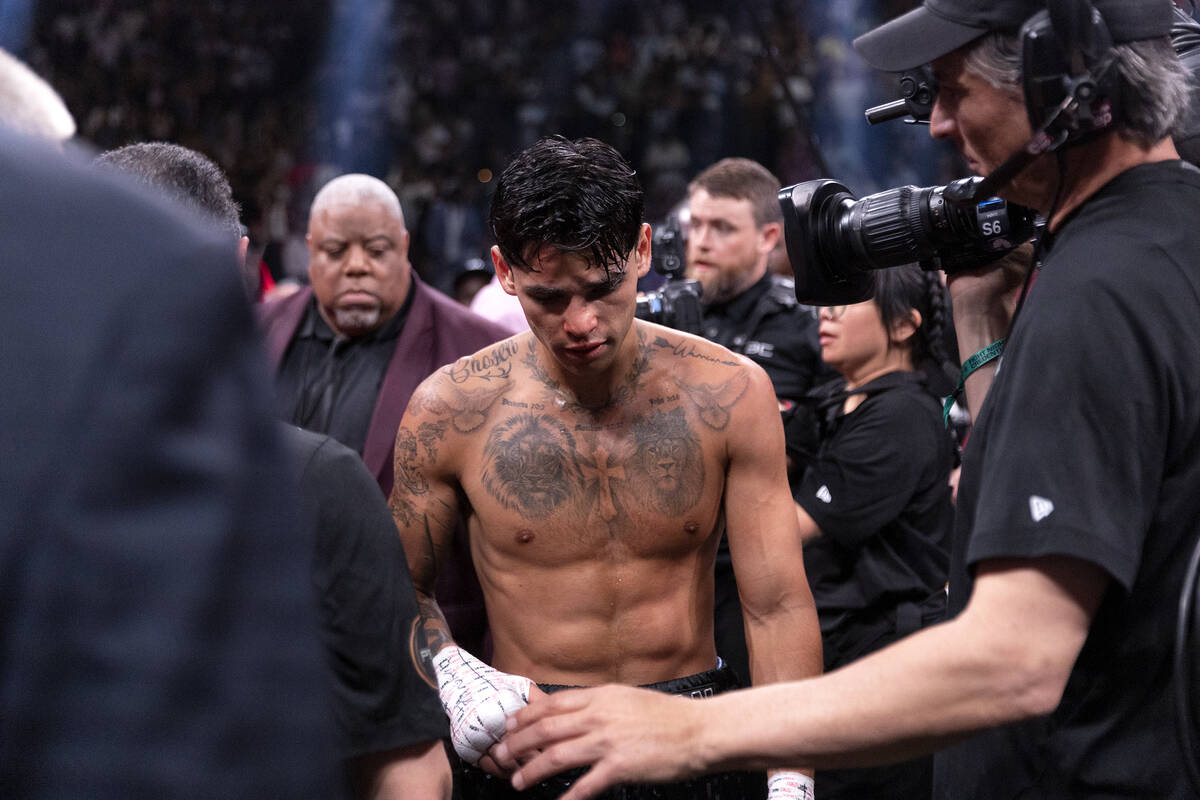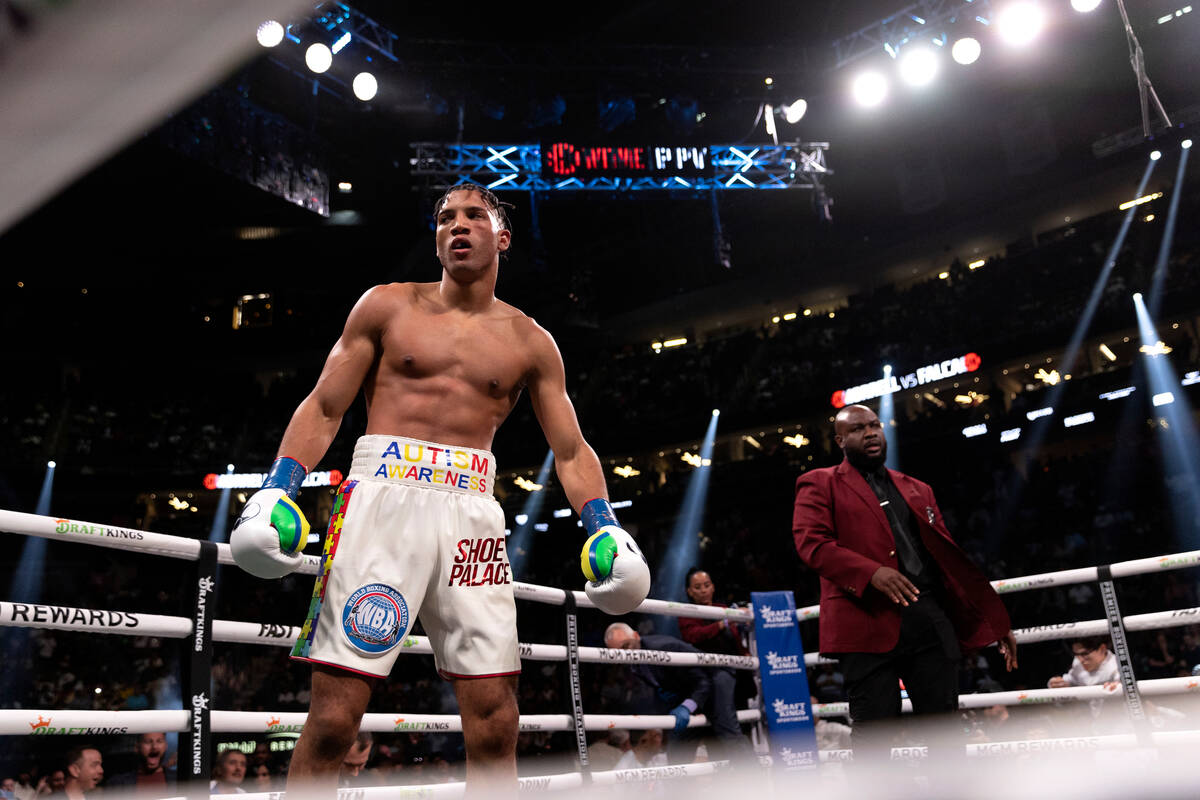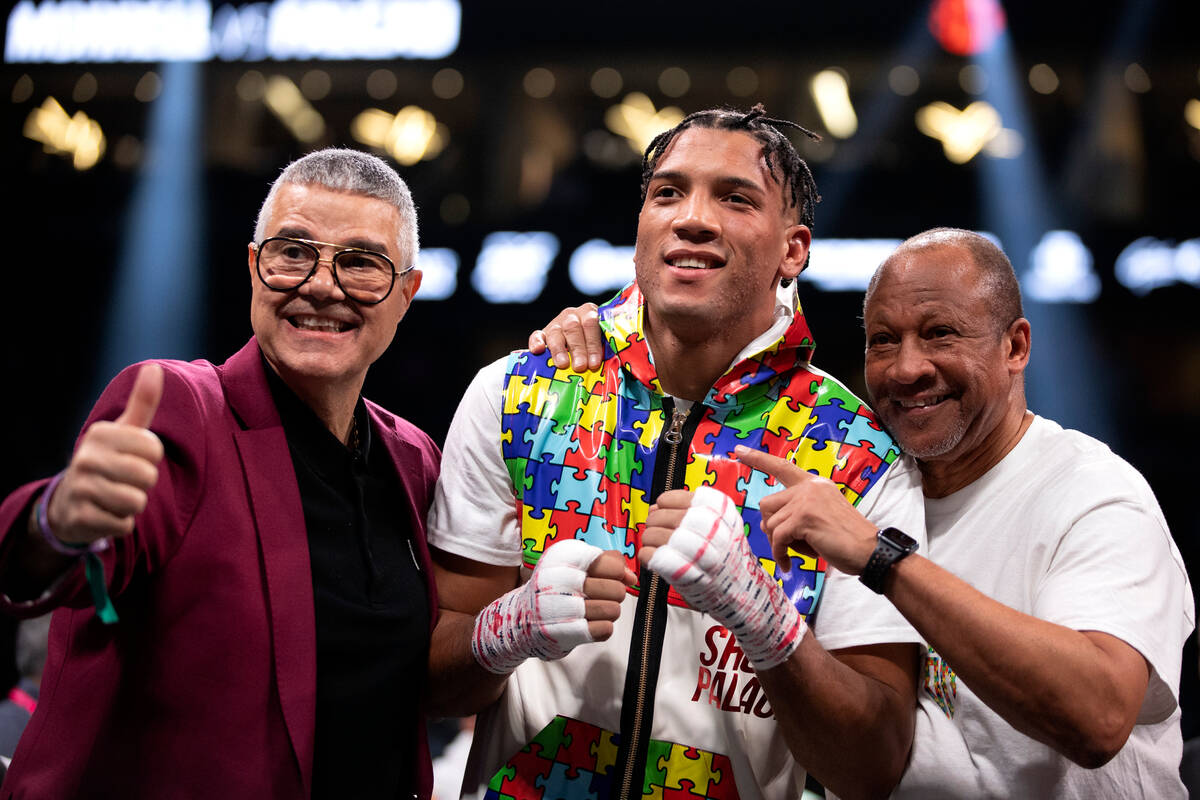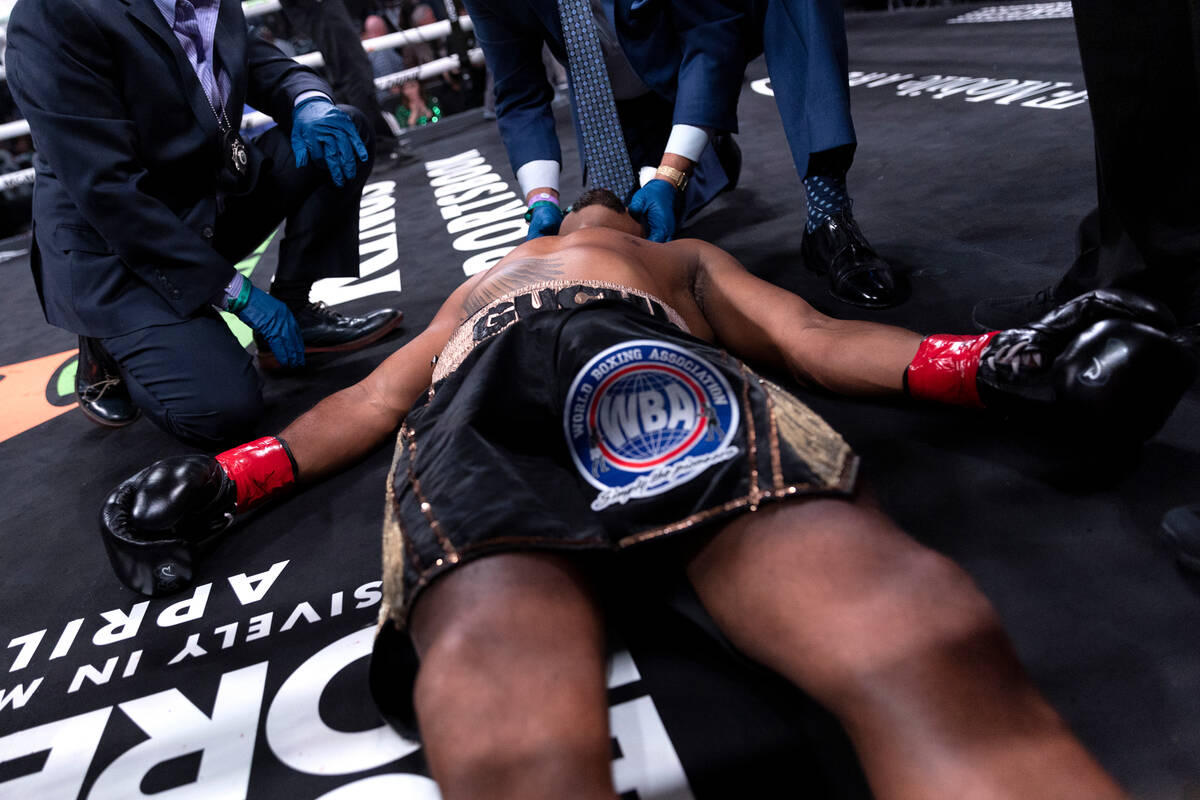 Gervonta Davis bounced atop the turnbuckle in one of the neutral corners of the boxing ring stationed Saturday night inside T-Mobile Arena, rallying the announced crowd of 20,842 with a rush of raw emotion.
The 28-year-old from Baltimore had just knocked Ryan Garcia out in the seventh round of their 136-pound catchweight megafight — arriving afterward at a conclusion he eagerly announced.
"I'm the face of boxing," he said with a smile.
"Abso-(expletive)-lutely."
Davis (29-0, 27 knockouts) solidified his superstar status, dropping Garcia (23-1, 19 KOs) with a short left hand to the liver 1:44 into the seventh round of their Showtime pay-per-view presented by Premier Boxing Champions.
The knockout followed a second-round knockdown for Davis, who ducked Garcia's vaunted left hook and followed with a compact left uppercut.
The knockdown extracted the aggression from Garcia and allowed Davis to find his favored fighting range.
"Everything was exciting, man. I was excited to be a part of this event," Davis told Showtime's Jim Gray. "I remember coming up in the Golden Gloves and I'd seen Floyd (Mayweather) fight at the MGM. It was crazy. I actually just seen Rihanna perform at the Super Bowl and I was like, 'That's going to be me one day.'
"We're here."
Davis on Saturday was a superstar among superstars, drawing Mark Wahlberg, Future, Post Malone, Julius Erving, Damian Lillard and Raiders standouts Davante Adams and Maxx Crosby to ringside seats. Boxing luminaries in attendance included Mike Tyson, Manny Pacquiao, Sugar Ray Leonard, Andre Ward, Errol Spence Jr., Devin Haney, Jermell and Jermall Charlo, Caleb Plant and Rolando Romero.
Mayweather, formerly Davis' promoter, also attended, offering his former protege a pep talk in the ring before the fight began.
When it did, Garcia attacked with his jab while Davis circled around the ring. The 24-year-old from Victorville, California, unleashed his offensive arsenal in the second round, forcing Davis to hold and weather his pressure.
But an errant, looping left hook allowed Davis to counter and zap the confidence from Garcia with the knockdown.
"I think I should have pressured him a little harder near the ropes," said Garcia, a star in his own right with a sizable fan following. "I was giving him a little too much respect, and I think that was my downfall. I think I gave him too much respect in the ring."
Easy for Garcia to say in hindsight, because Davis intensified his pressure after knocking him down and continued to pierce him with a variety of punches.
He changed levels as he configured his way inside the taller and longer Garcia, eventually working his way inside to finish the fight. The last left he landed was so compact that Garcia didn't feel it until a second or two later. He retreated to the corner and took a knee, triggering referee Thomas Taylor's 10-count, an eruption from the audience and a spirited celebration from the three-division titlist.
"He just caught me with a good shot. I don't want to make any excuses in here," Garcia said. "He caught me with a good shot, and I just couldn't recover and that's it. He caught me with a good body shot, snuck under me and caught me good."
Garcia congratulated Davis afterward with a handshake, amicably ending what was an animated promotion. They announced the fight last fall and finalized it in February, finding a way to cross the promotional boundaries that often complicate the making of fights of this magnitude.
Garcia's sizable following helped sell the fight, and he proved in defeat to be a warrior in his own right.
But in victory, Davis proved more: He's a bona fide superstar — and one of boxing's best pound-for-pound fighters.
"The reality definitely matches the dream," Davis said. "But the job is never done until I retire, so I'm going to keep my head down, stay humble and continue to work."
Contact Sam Gordon at sgordon@reviewjournal.com. Follow @BySamGordon on Twitter.
Morrell makes statement
Rising super middleweight David Morrell Jr. ended his Las Vegas debut almost as quickly as it began.
Morrell (9-0, eight knockouts) overwhelmed Yamaguchi Falcao (24-2-1, 10 KOs) with precision and volume, stopping him with a brutal right hook 2:22 into the first round.
Morrell, a 25-year-old from Minneapolis by way of Cuba, called afterward to fight David Benavidez, who beat Caleb Plant last month to secure a mandatory fight with undisputed champion Canelo Alvarez, per the WBC.
Alvarez may elect to fight Dmitry Bivol again in September should he get past John Ryder next month in Mexico — meaning Morrell would be available for Benavidez.
"He's next. 100 percent," Morrell said. "I don't want any other guys at 168 pounds. Just Benavidez. I respect Benavidez and his team, but inside the ring, I don't respect nothing."