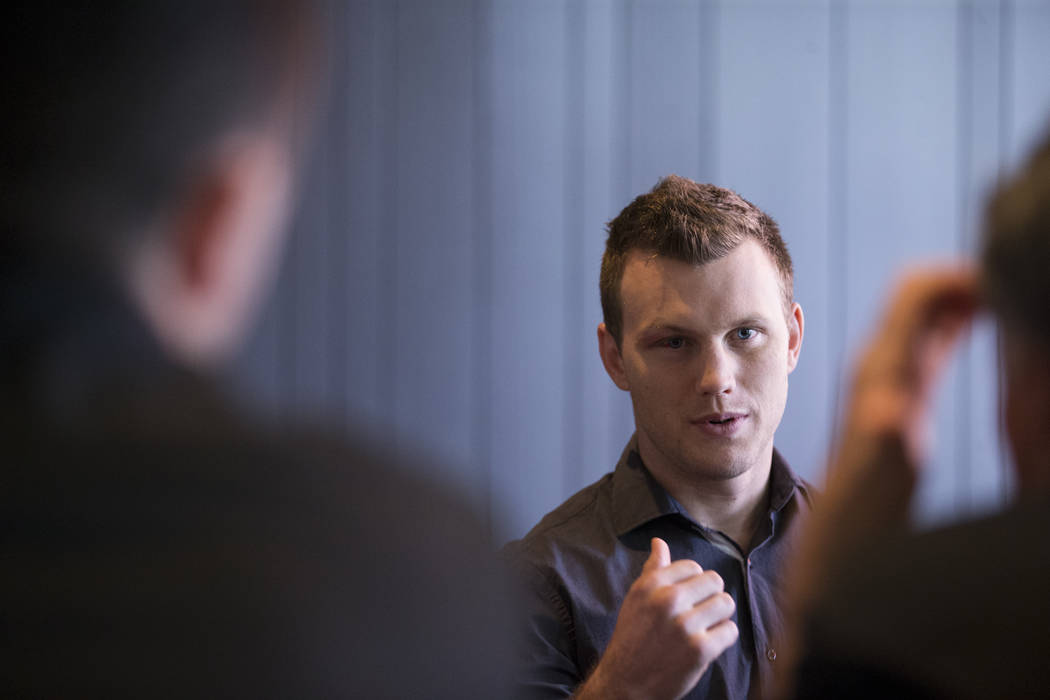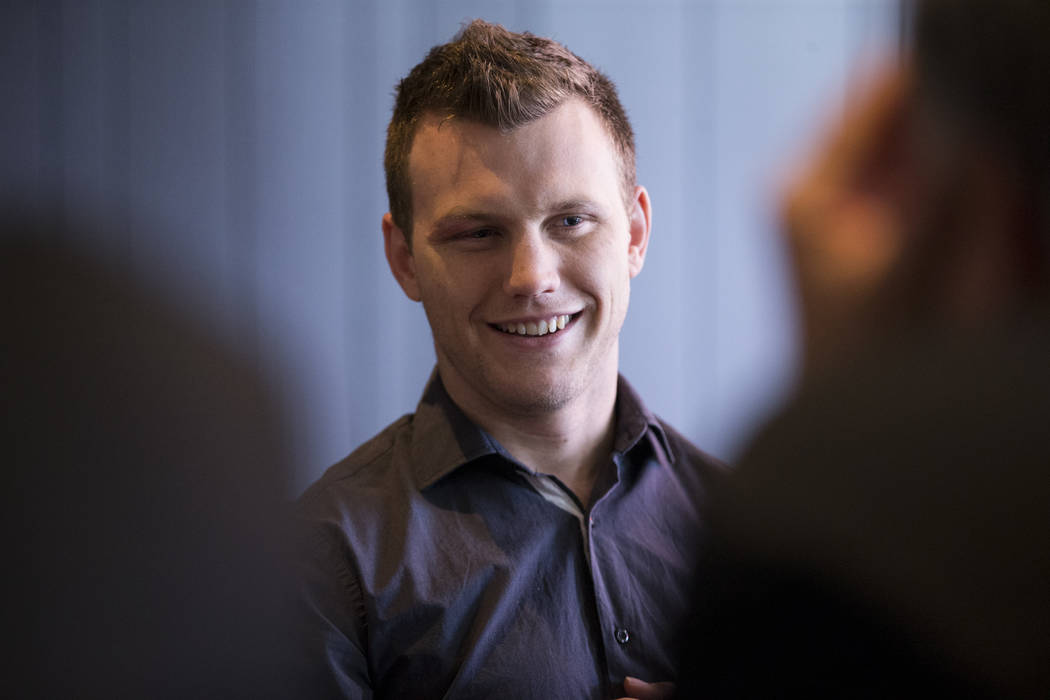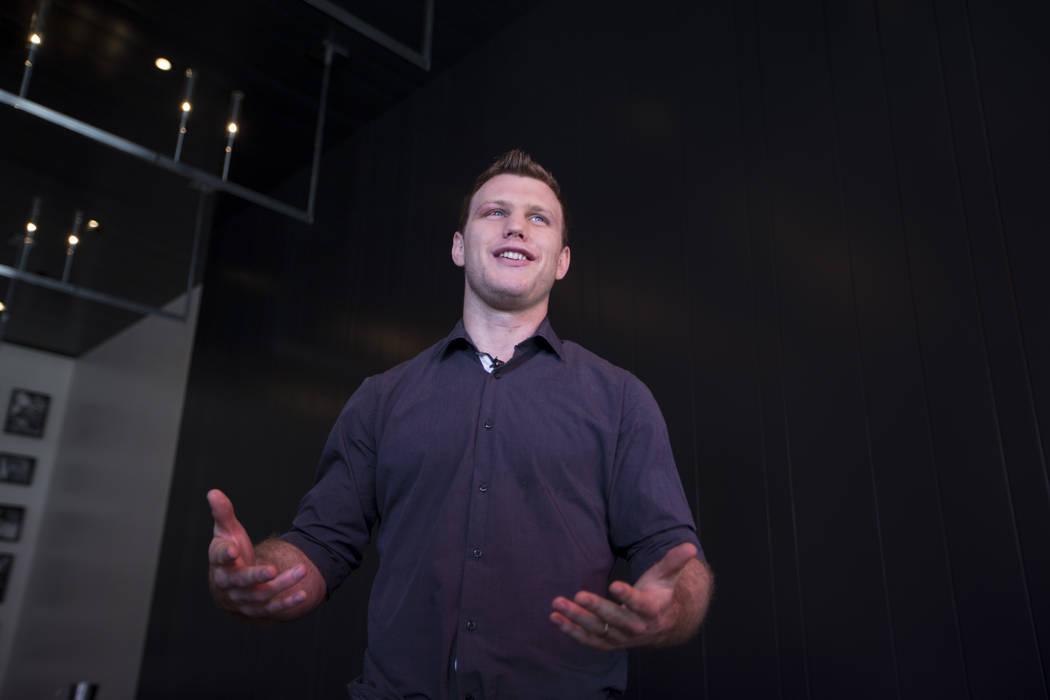 LOS ANGELES — With a strip of blood across his right blue eye, Jeff Horn looked at his wife, Joanna, who is pregnant with their first child, and asked her how has life changed financially since he defeated the legendary Manny Pacquiao two weeks ago.
He then answered his own question.
"I think it's changed a heap," Horn said Tuesday in Los Angeles as the new WBO welterweight champion from Australia made the media rounds in the U.S. "We're going to be able to upgrade our car, for one, and upgrade the house as well and be able to pay that off, at least."
Horn, 29, and his middle school sweetheart cruise around in a 2004 Toyota Camry with more than 100,000 miles on it. The Horn family now might be able to trade that in for the latest Mercedes-Benz SUV before the little one arrives.
Jeff Horn quickly turned from a physical education school teacher to a worldwide known legend killer in a three-year span. But there's nothing vicious about Horn outside of the ring, and the once heavy underdog has enjoyed his newfound fame since his controversial unanimous decision over Pacquiao by scores of 117-111, 115-113 and 115-113.
"There were guys running up to me when I was walking over here," Horn said. "I don't think I've ever had that before over here."
Before the calendar turned to July, not many knew the name of the former Australian Olympian. He was just the sacrificial opponent Pacquiao was supposed to dominate during a showcase in front of 50,000 at Suncorp Stadium in Brisbane, Australia, and millions more watching from home on ESPN.
By midnight July 2, Horn became the latest Rocky Balboa story, but the Australian with the swollen shut right eye didn't come up short against his Apollo Creed the first time around.
Outside of Horn's wife, Top Rank promoter Bob Arum might have been the only one to give Horn a legitimate shot to upset the Filipino senator. Pacquiao closed as a 7-1 favorite, and Horn was a 5-1 underdog at Wynn Las Vegas.
"No one believed me," Arum said. "I told everyone the kid could fight. I seen him with my own two eyes for his fight in New Zealand."
Many appreciated Horn's grand moment, but numerous more were irate at the decision, especially ESPN analyst Teddy Atlas, who told Horn minutes after the fight that he thought Pacquiao was the clear winner.
"I was shocked at Teddy when he said straight away, when I just had won, and he just jumped in out of the ring, and just said it to my face he doesn't think I won the fight," Horn said. "I was like, 'Gee, thanks.'
"The biggest fight of my life, and that's what I get right after. It was a bit heartbreaking, especially since I thought I won the fight. I lost a little bit of respect for Teddy after that."
Pacquiao said he accepted the decision after the loss, but the former eight-division champion requested the WBO to review the scoring a few days later and was approved.
Five independent judges reviewed the fight and confirmed Horn was the winner.
"If it had come back and they'd said I hadn't won, I would have still felt like I had won," said Horn, who didn't walk into a boxing gym until age 18. "But to have them say to everyone else that had doubted it that I definitely won the fight gives me a sense of relief.
"I feel like I've defended the title already, and I've only had it for a week."
The confident Horn (17-0-1, 11 knockouts) has already called out every welterweight champion for a unification bout, even Floyd Mayweather, but he's ready for Pacquiao (59-7-2, 38 KOs) if he uses his rematch clause.
Horn prefers to have the second bout in his backyard again, but he's open to Las Vegas.
"My dream is to one day fight in Las Vegas," Horn said. "I remember being at the Mayweather-Pacquiao fight with tickets a sponsor got us. We got gypped. Tickets weren't very good."
More Boxing: Follow all of our boxing coverage online at reviewjournal.com/boxing and @RJ_Sports on Twitter.
Contact Gilbert Manzano at gmanzano@reviewjournal.com. Follow @GManzano24 on Twitter.