Lara expects successful outcome in rematch with Martirosyan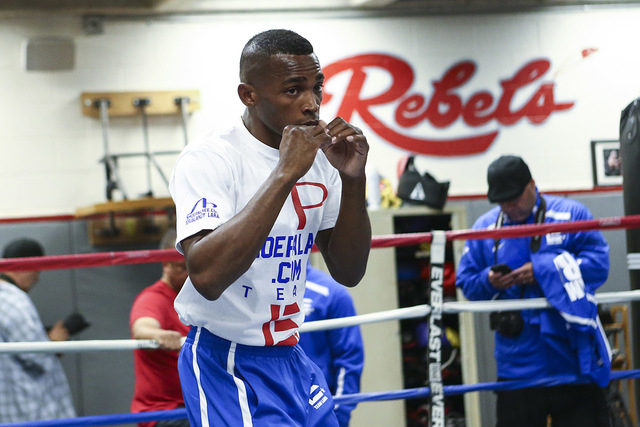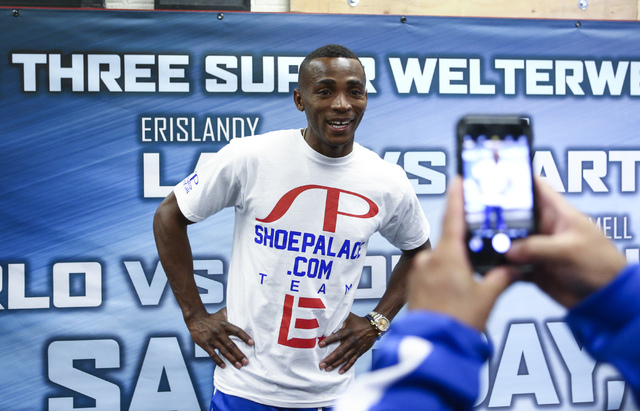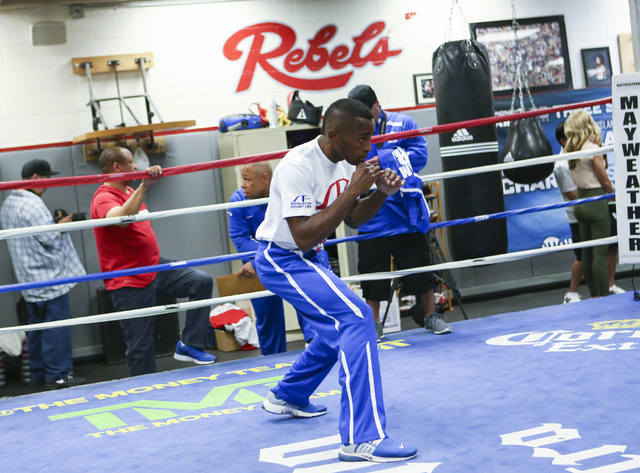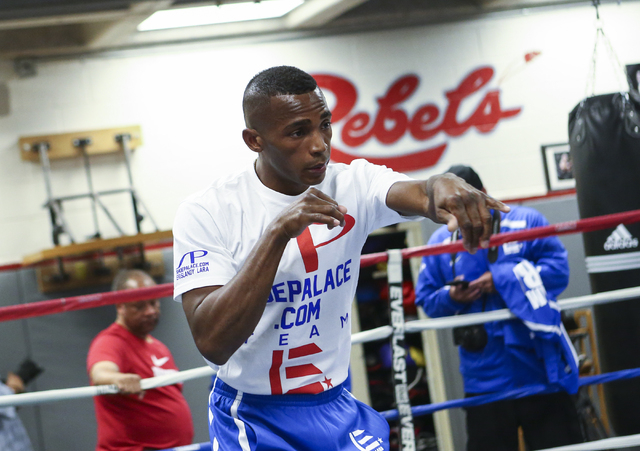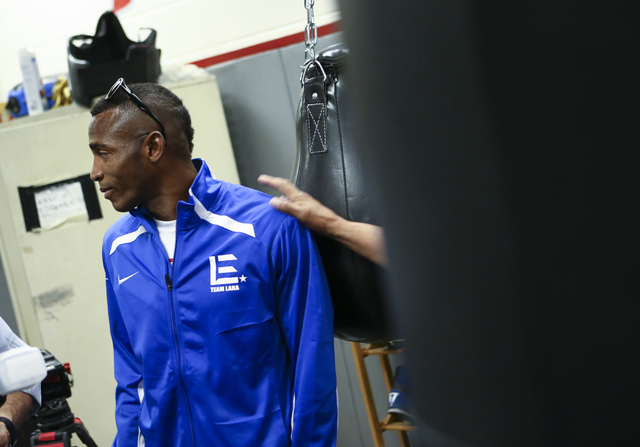 One is nicknamed "The Dream." The other calls himself "The Nightmare."
Bedroom jokes aside, it's a pretty safe bet that whoever loses Saturday's World Boxing Association junior middleweight title fight between champion Erislandy Lara and Vanes Martirosyan at The Cosmopolitan of Las Vegas probably won't get a good night's sleep.
The two fought to a technical draw in 2012, but Lara doesn't appear concerned about losing the main event rematch on the Showtime-televised card.
"I'm a much better all-around fighter than the last time we fought," Lara said through an interpreter. "I thought I was winning the last time we met."
Martirosyan begs to differ. He thought he was ahead when the fight was stopped 26 seconds into the ninth round after Martirosyan suffered a nasty cut over his left eye.
Neither fighter figured to see the other again. But boxing makes for strange bedfellows, and Lara and Martirosyan wound up under the umbrella of the Premier Boxing Champions.
So it was actually an easy fight to make. "I'm not surprised," Lara said. "Whoever they pick for me to fight, I fight."
At 32, Lara is at the peak of his career. Since losing to Canelo Alvarez in 2014, he has won three straight, having defeated Ishe Smith, Delvin Rodriguez and, most recently, Jan Zaveck on Nov. 25. He would love a rematch with Alvarez or a fight with Gennady Golovkin, the world middleweight champion.
"I would go up (in weight) to fight Triple G," Lara said. "And, yes, I would like another shot at Canelo. Our fight was very close, and I believe I can beat him."
But first, he must get past Martirosyan (36-2-1, 21 knockouts), who calls himself "The Nightmare." Lara said he's glad they're fighting again.
"I felt I was winning the fight 100 percent, and I was coming on strong," Lara said. "I was on my way to stopping him and then he decided not to fight. So I'm looking forward to this fight. It's time to put a period on the fight and end it."
Lara's trainer, Ronnie Shields, says his fighter prepared well for the rematch.
"He's a great listener," Shields said. "And he works harder than ever before. He enjoys being a world champion, and he trains like a champion in the gym."
Lara said of Shields: "We've been together a long time, and I've trusted him from Day One. He explains everything so you can understand, and he knows what he's doing."
Lara calls himself "The American Dream," but is originally from Cuba. He defected in 2008 on his second attempt to leave the island nation. And with the United States and Cuba attempting to normalize relations, Lara dreams of returning to his birthplace, where his mother and two children still live.
"I am aware of what is going on with the United States and Cuba," he said. "I would love to come back to Cuba and see my family, see my children and perhaps fight there.
"But I pray that it will happen someday soon that I can return."
Both fighters made weight Friday for the 12-round bout. Lara weighed in at 153½ pounds and Martirosyan at 153¾.
Two other junior middleweight title fights will be on the card. Jermall Charlo defends his International Boxing Federation title against Austin Trout, and Charlo's twin brother, Jermell, meets John Jackson for the vacant World Boxing Council belt.
Contact Steve Carp at scarp@reviewjournal.com or 702-387-2913. Follow on Twitter: @stevecarprj
Fight Night
What: WBA junior middleweight title
Who: Erislandy Lara (22-2-2, 13 KOs) vs. Vanes Martirosyan (36-2-1, 21 KOs)
When: 6 p.m. Saturday
Where: The Cosmopolitan of Las Vegas
Weights: Lara 153 1/2 pounds, Martirosyan 153 3/4 pounds
TV: Showtime