Las Vegan Vargas scores KO to win welterweight crown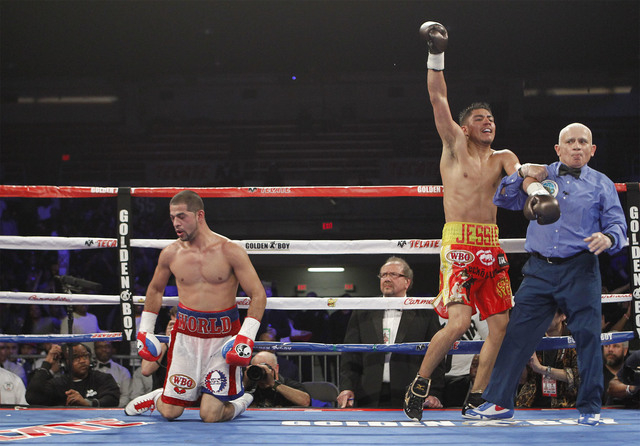 Jessie Vargas of Las Vegas knocked down Sadam Ali of Brooklyn three times and stopped him at 2:09 of the ninth round Saturday to win the WBO welterweight title in Washington, D.C.
The 26-year-old Vargas (27-1, 10 knockouts) said his new trainer, Dewey Cooper of Las Vegas, used a new power technique in training to help him win.
"We showed Jessie how to turn his hips and drive in with big-time power," Cooper said.
Said Vargas: "I felt strong walking to the ring. I tore him apart piece by piece."
Ali, 27, was dealt his first loss in 23 professional fights.
"I only want to fight one fighter — Timothy Bradley," Vargas said. "I burned inside thinking how my last fight with Bradley went down.
"I don't care if Bradley beats (Manny) Pacquiao or not, I want Bradley. I deserve the rematch."