Marc Ratner shares Boxing Hall of Fame honor with peers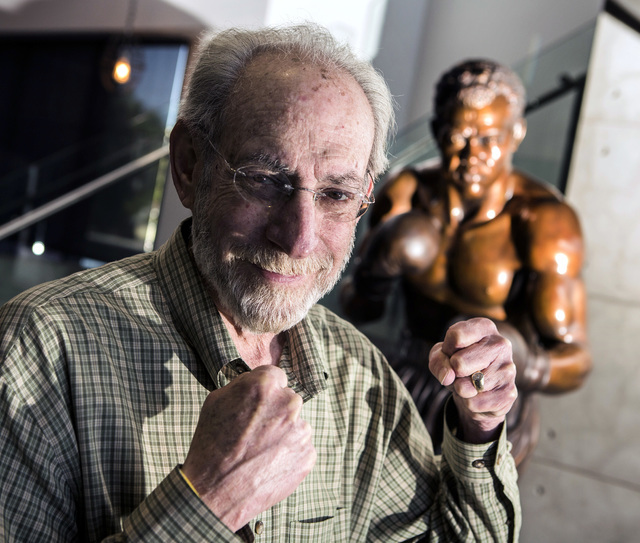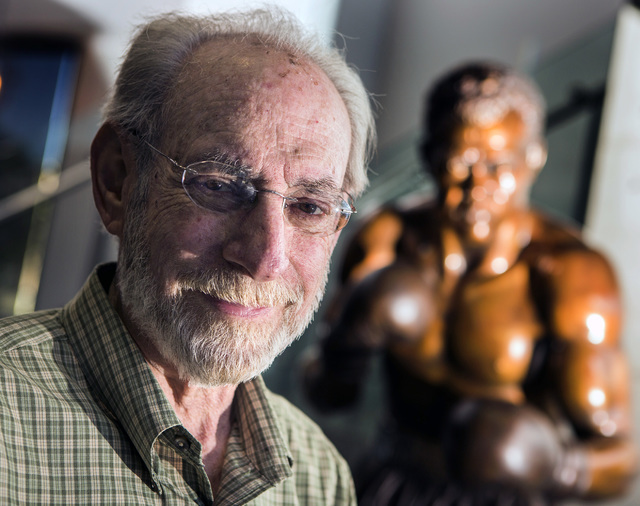 The idea that Marc Ratner would find himself in the International Boxing Hall of Fame despite never fighting a round seemed ludicrous to him.
Yes, Ratner had witnessed tens of thousands of rounds over the years, but so what? Lots of people watch boxing religiously.
The difference? Ratner was responsible for ensuring the safety of those fighters, and the Hall of Fame is recognizing that when he is inducted Sunday in Canastota, New York.
Joining Ratner in the Class of 2016 will be Henderson resident Jerry Izenberg, a longtime sports columnist. Other inductees are boxers Lupe Pintor, Hector "Macho" Camacho and Hilario Zapata, longtime fight judge Harold Lederman, boxing announcer Colonel Bob Sheridan, trainer Whitey Esneault, and former boxer and administrator Petey Sarron.
"I never thought they would notice me," said Ratner, who will be inducted as a nonparticipant after spending 21 years working for the Nevada Athletic Commission, 14 as executive director.
But the Hall did notice. From Ratner's perspective, his honor is one he shares with all administrators and regulators, particularly the NAC staff.
"I don't think people realize what goes into putting on a fight card," said Ratner, who has spent the past 10 years as the vice president of regulatory affairs for the UFC. "There's so much paperwork, so many rules that you have to be aware of. I was so blessed to have great people to work with."
Ratner, 71, also acknowledged the dozens of commissioners he served under, going back to Sig Rogich and Dr. Elias Ghanem and Dr. James Nave, who all helped elevate Nevada's status as the top regulatory agency in boxing.
"They all had great people skills," Ratner said. "Dr. Nave had great common sense. Dr. Ghanem was a great mediator. He could get two sides that had been arguing and get them to agree. And Sig had both. He was so smart and was able to talk to anyone."
Ratner's love of boxing goes back to when he was a kid and saw Muhammad Ali, then known as Cassius Clay, defeat Duke Sabedong at the Las Vegas Convention Center in 1961. Ali's death last Friday brought back memories of Ratner's youth and a time the sport flourished across the country.
"When you talk about Hall of Famers, you start with Muhammad Ali," Ratner said. "The way he changed the world and what he did in the ring made him very special. He was so fast, especially for a heavyweight.
"To think I'm entering the same organization as him is extremely humbling."
Ali had retired by the time Ratner became actively involved in boxing as a regulator for the NAC in 1985 as a ring inspector. He became chief inspector in 1987 until executive director Chuck Minker became ill and died in 1992. Ratner replaced Minker and remained in the position until 2006, when he left for the UFC.
He oversaw hundreds of high-profile fights during his tenure as executive director. With the help of Dr. Flip Homansky and Dr. Donald Romeo, Ratner pushed for legislation to increase fighter safety. He helped strengthen Nevada's anti-doping laws. He had postfight critiques with referees, judges, timekeepers and inspectors.
But Sunday's honor will be bittersweet for Ratner. His mentor, Minker, won't be there. Neither will Gordy Fink, Ratner's longtime attorney and close friend who died in 1998.
"I dedicate everything I've done to those two guys," Ratner said. "Really, this award isn't about me. It's for everyone who worked at the commission and who made my job so much easier."
Contact Steve Carp at scarp@reviewjournal.com or 702-387-2913. Follow on Twitter: @stevecaprj