Mayweather-Pacquiao revenue sets records, could top $600 million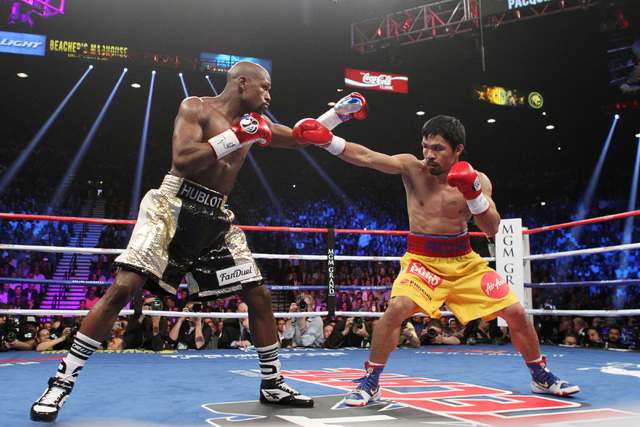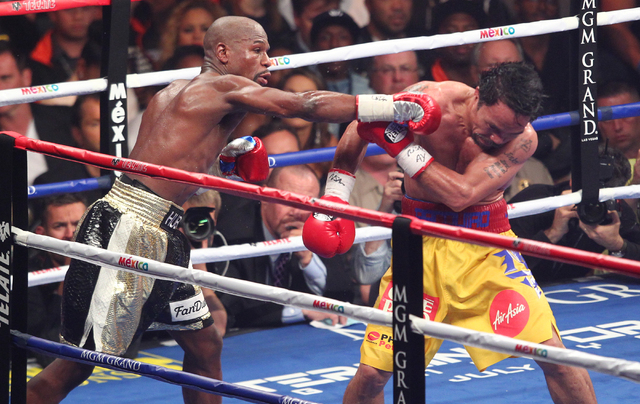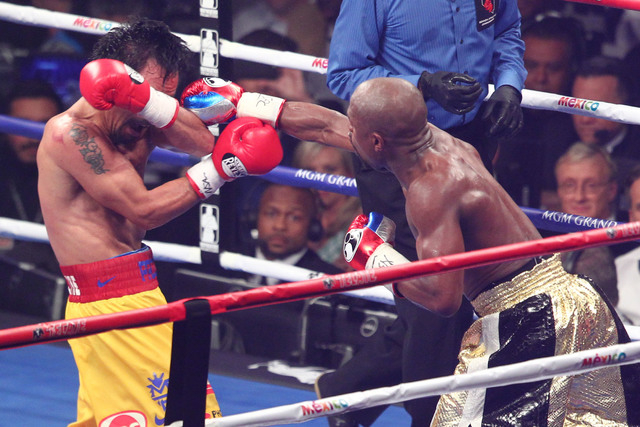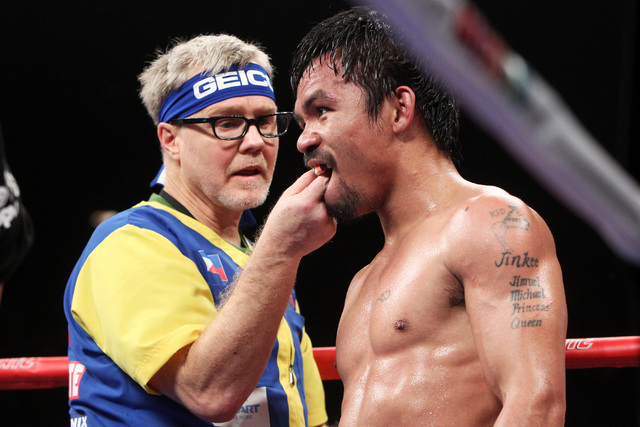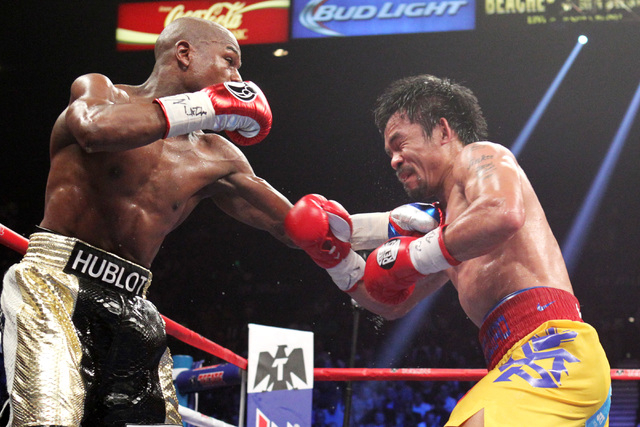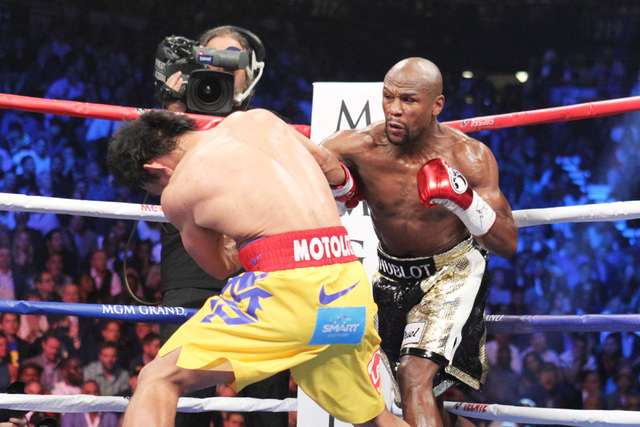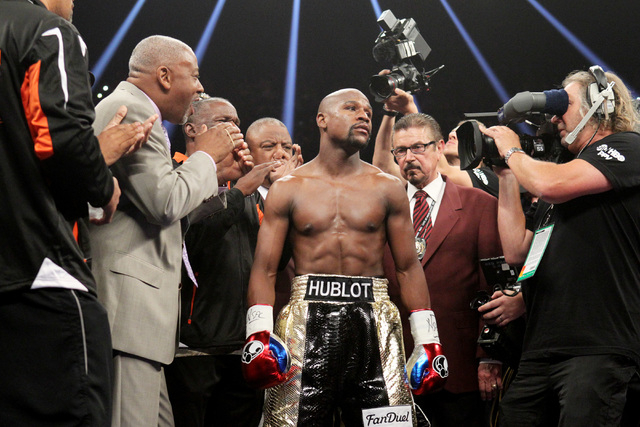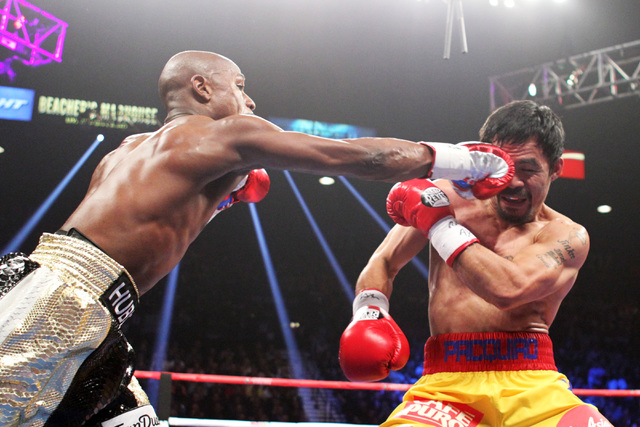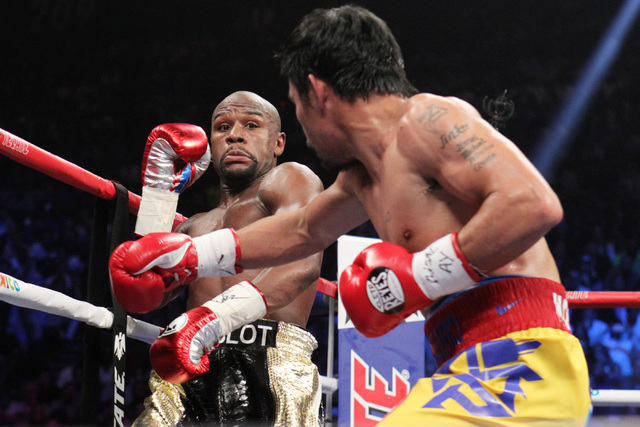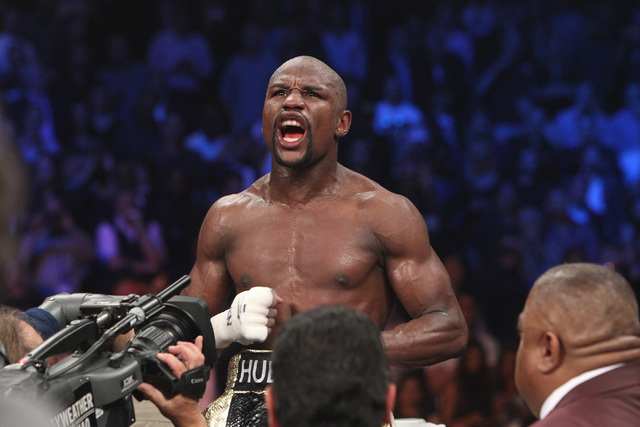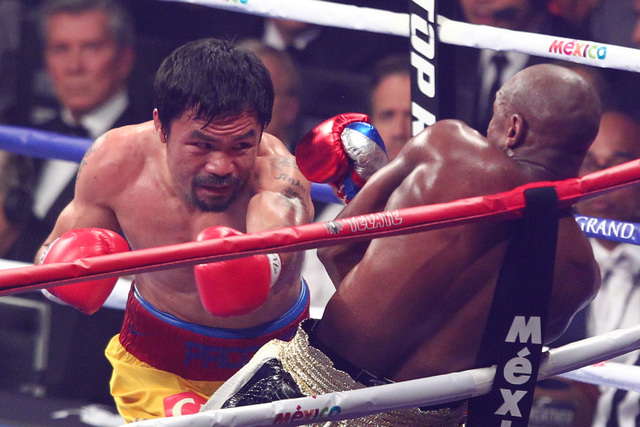 Let the records fall!
The official numbers from the May 2 megafight between Floyd Mayweather Jr. and Manny Pacquiao are in. The total is $479 million and they're not done counting.
According to figures from the Nevada Athletic Commission, the fight had an official paid attendance of 16,219 generating a record gate of $72,198,500. In addition, more than 46,000 closed circuit seats to the fight were sold, generating an additional $6.9 million in revenue.
The previous record for a boxing gate was $20.03 million, set on Sept. 14, 2013 when Mayweather fought Canelo Alvarez at the Grand Garden.
But the big numbers were from the domestic pay per view telecast, where a record 4.4 million buys generated more than $400 million in domestic sales. The PPV figures were announced jointly by Showtime and HBO, which co-produced the telecast of the fight.
The previous records of 2.45 million buys, set in 2007 when Mayweather fought Oscar De La Hoya, and the $150 million in total sales from his fight with Alvarez, were both demolished.
"We're very happy and we're very blessed," said Leonard Ellerbe, CEO of Mayweather Promotions. "We never focused on making predictions before the fight because we set the bar so high. But we're beyond thrilled with these results and seeing Floyd continue to break records."
Top Rank chairman Bob Arum, who promotes Pacquiao, said the numbers exceeded his expectations.
"To be honest, I would have been happy with three million (buys)," Arum said. "It ended up being terrific."
Ellerbe said that when the final international PPV sales are totalled and the other revenue streams such as sponsorships are calculated, the grand total of gross revenue could top $600 million.
The other big winner besides Mayweather and Pacquiao was the state of Nevada. The state collects a 6 percent tax on every ticket sold and based on the gate, the state's general fund is $4,331,910 richer. The state also collects a 4 percent tax on each closed circuit ticket sold which meant an additional $276,000 for the coffers.
The record gate was in large part to the exorbitant prices being charged. The cheapest ticket had a face value of $1,500 while a prime ringside seat went for $10,000. The closed circuit tickets sold for $150 apiece.
"It's phenomenal for the state," NAC chairman Francisco Aguilar said Tuesday. "It shows we can handle an event — big or small."
There has been talk of making the commission a self-sustaining entity with no financial help from the legislature and Gov. Brian Sandoval has indicated he would ultimately like to see the NAC be on its own. Giving all or a lion's share of the $4.3 million would go a long way toward allowing the commission, whose annual budget is $550,000, a chance to pay its own way.
"I'm optimistic we will receive additional funding for the commission's infrastructure," Aguilar said. "We have talked to the governor and we share his vision."
Contact reporter Steve Carp at scarp@reviewjournal.com or 702-387-2913. Follow him on Twitter: @stevecarprj
RELATED:
Golovkin promoter sees no 'backlash' from Mayweather-Pacquiao fight
Mayweather-Pacquaio fight by the numbers
Mayweather calls Pacquiao a coward, says there won't be a rematch
Pacquiao undergoes surgery, expected to resume career next year
Second federal lawsuit filed in Manny Pacquiao's shoulder injury
Fans feeling ripped off file lawsuit over Pacquiao-Mayweather fight
Attorney general's office investigating Pacquiao's shoulder injury
Mayweather wants to fight Pacquaio again in 2016
Nevada commission questions Pacquiao's injury claim
Mayweather-Pacquiao fight footage to be sent to space
Mayweather goes 48-0, beats Pacquiao in megafight — PHOTOS
Here's what the megafight looked like in 15 seconds — VIDEO
The almighty dollar flexes its muscles in Pacquiao camp
Mayweather's plan works to continued perfection
Mayweather on the money again, remains undefeated
Late bettors flocked toward Mayweather