Pacquiao's story worthy of Hollywood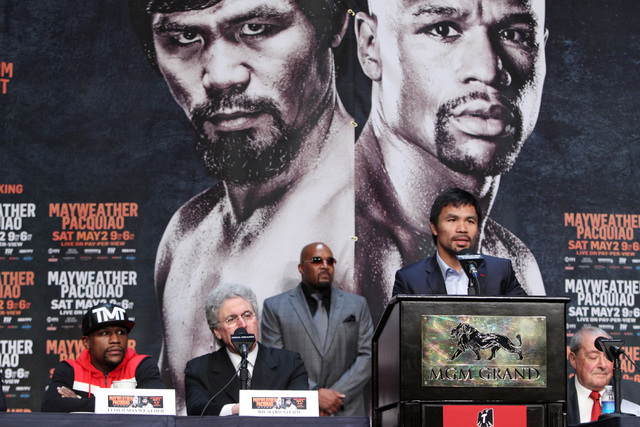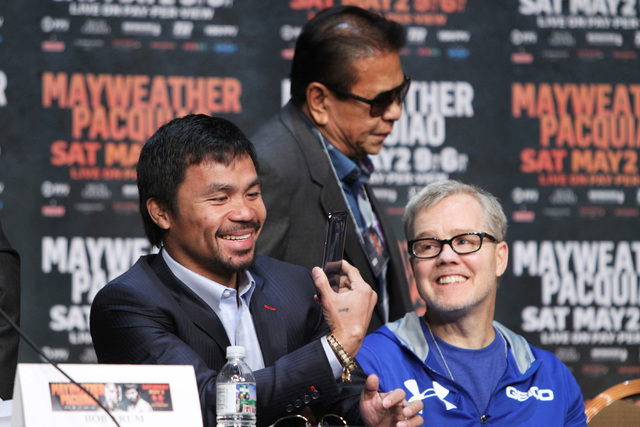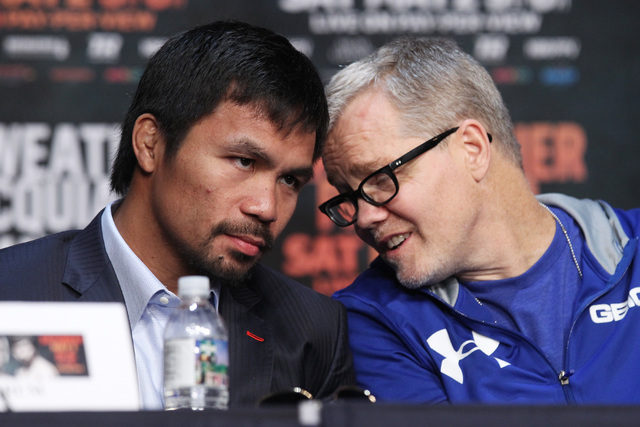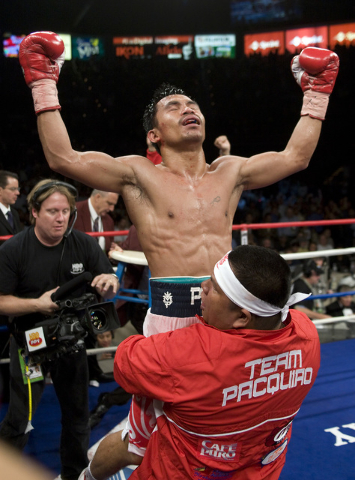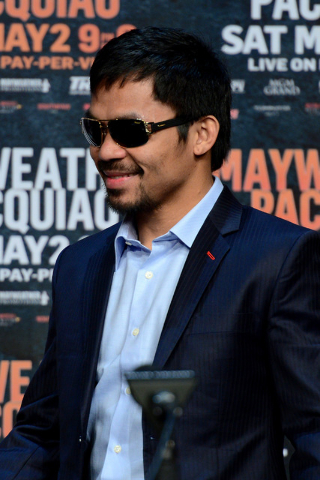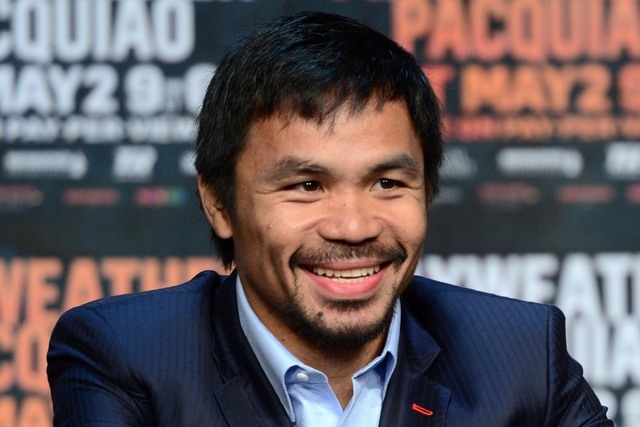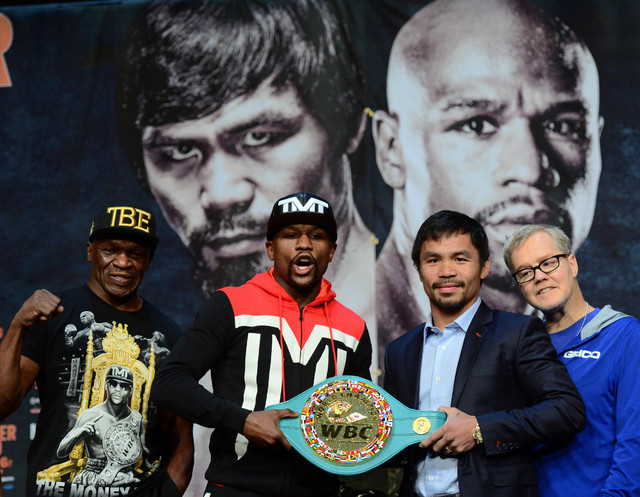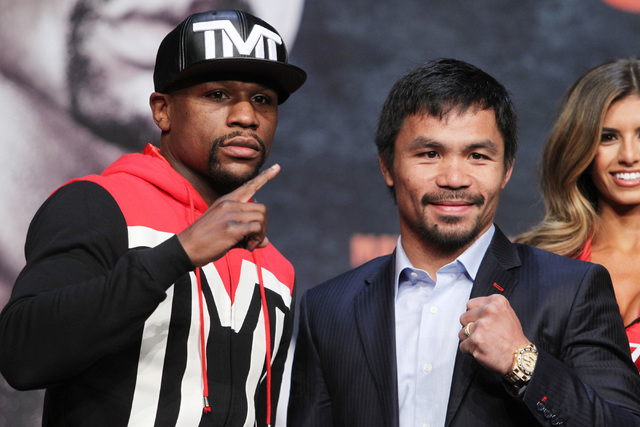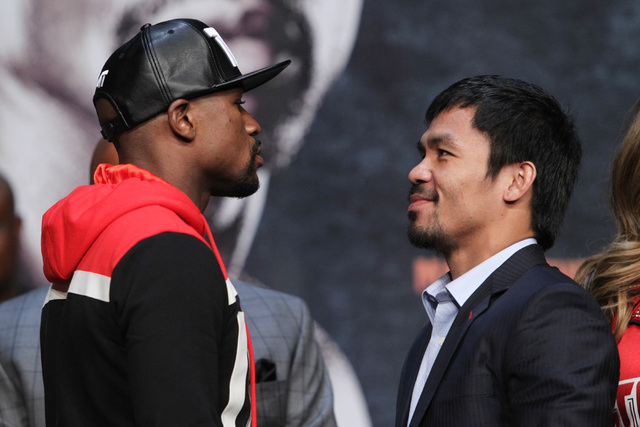 There's more than a bit of irony to the fact that Manny Pacquiao trains in Hollywood when he prepares for most of his fights. His life story is one only a Hollywood script writer would dare contrive.
Born in the Philippines and raised in abject poverty, selling cigarettes on the streets of Manila to help his family get by, Pacquiao appeared to be nothing special. No one knew he had the skills to be a world champion boxer who would go on to win titles in eight weight divisions.
Yes, he had a fighter's heart and he wasn't afraid to take on kids who picked on his older brother Bobby. But his life changed forever when he was 14 years old and found his way into a boxing gym. It was as if he had found religion.
"I loved boxing from the very first time I went into the gym," Pacquiao said. "I knew that was what I was going to do with my life."
He fought 64 amateur fights before turning pro at age 16. Twenty years and hundreds of millions of dollars later, Pacquiao will participate in the biggest fight boxing has seen in decades when he and Floyd Mayweather Jr. meet Saturday at the MGM Grand Garden in the world welterweight unification title fight that will be watched by millions of people around the world.
"I am fighting this fight for the honor of my country and for the people of the Philippines," Pacquiao said. "It is a responsibility I take very seriously."
Even more seriously than his political career. Pacquiao is a two-term congressman from his native Sarangani Province, and during his time in office, he has helped build schools and hospitals while supporting legislation against human trafficking and domestic violence. He has talked about running for the Senate in 2016 and, eventually, may consider running for president of the Philippines.
He is a national hero, and whenever he fights, everything in the Philippines stops as people watch. When he wins, there is joyous celebration. When he loses, depression sets in.
"My goal is to always give a good performance and make the people happy," Pacquiao has said numerous times over the years.
Pacquiao debuted as a professional in 1995 and won. He was 11-0 when he suffered the first of his five defeats — a third-round knockout loss to Rustico Torrecampo — in February 1996. He would not taste defeat again until 1999. By then, he had won the first of his eight world titles — the WBC flyweight belt — and the world was learning who he was.
His career really took off in 2001. That's when Pacquiao was introduced to trainer Freddie Roach. He won the IBF super bantamweight title, and their friendship was quickly cemented.
"I trust Freddie," Pacquiao has said on more than one occasion. "He is the best trainer in the world."
Together, they rose through boxing's weight divisions. By 2004, Pacquiao was world featherweight champion.In 2008, he earned a split decision over Juan Manuel Marquez to become the super featherweight champion. Next, he unseated David Diaz to become the lightweight champ and then knocked out Ricky Hatton in 2009 to become the junior welterweight champion.
It was around this time that the boxing world started making noise about a Pacquiao-Mayweather fight. Pacquiao had just knocked out Miguel Cotto to win the WBO welterweight belt, and as talks began, it appeared the fight might actually happen in the spring of 2010.
But Mayweather insisted on Olympic-style drug testing, including blood draws. Pacquiao refused, the fight never came to fruition, and Pacquiao and Mayweather went their separate ways.
In November 2010, Pacquiao moved up to 154 pounds and beat the daylights out of Antonio Margarito to win the vacant WBC junior middleweight title.
But the following year was rough for Pacquiao. In June, he lost his welterweight title to Timothy Bradley at the MGM Grand Garden in a controversial 12-round split decision. In December, he and Marquez met for the fourth time. Pacquiao was winning the fight easily before he got careless late in the sixth round and walked into a tremendous right hand by Marquez that knocked Pacquiao out.
However, he regrouped and, together with Roach, bounced back with three straight wins the last two years. He went to Macau in November 2013 and handled Brandon Rios with ease. In April 2014, Pacquiao got revenge for his loss to Bradley, easily outboxing him and winning a unanimous decision. For his most recent fight, Pacquiao returned to China and knocked Chris Algieri down six times en route to a 12-round unanimous decision.
And while Mayweather has faced no such adversity during his professional career, going 47-0 with 26 knockouts, Pacquiao is comfortable that he has had to battle back from losses and draws and overcome controversy in establishing his 57-5-2 record, which includes 38 KOs.
"I'm very proud of what I have accomplished in boxing," he said. "But I know there is more for me to still do."
Contact reporter Steve Carp at scarp@reviewjournal.com or 702-387-2913. Follow him on Twitter: @stevecarprj
MANNY PACQUIAO CAREER RECORD
– Jan. 25, 1995 Edmund Ignacio Sablayan, Philippines W UD4
– Mar. 18, 1995 Pinoy Montejo Sablayan, Philippines W UD4
– May 1, 1995 Rocky Palma Imus, Philippines W UD6
– Jul. 1, 1995 Dele Decierto Manila, Philippines W TKO2
– Aug. 3, 1995 Acasio Simbajon Manila, Philippines W UD6
– Sept. 16, 1995 Armando Rocil Manila, Philippines W KO3
– Oct. 7, 1995 Lolito Laroa Manila, Philippines W UD8
– Oct. 21, 1995 Renato Mendones Palawan, Philippines W TKO2
– Nov. 11, 1995 Rudolfo Fernandez Manila, Philippines W TKO10
– Dec. 9, 1995 Rolando Toyogon Manila, Philippines W UD10
– Jan. 13, 1996 Lito Torrejos Manila, Philippines W TD5
– Feb. 9, 1996 Rustico Torrecampo Manila, Philippines L KO3
– Apr. 27, 1996 Marlon Carillo Manila Philippines W UD10
– May 20, 1996 John Medina Manila, Philippines W TKO4
– Jun. 15, 1996 Bert Batiller Cotabato del Sur, Philippines W TKO4
– Jul. 27, 1996 Ippo Gala Manila, Philippines W TKO2
– Dec. 28, 1996 Sung-Yul Lee Manila, Philippines W TKO2
– Mar. 8, 1997 Mike Luna Manila, Philippines W KO1
– Apr. 24, 1997 Wook-Ki Lee Manila, Philippines W KO1
– May 30, 1997 Ariel Austria Davao City, Philippines W TKO6
– Jun. 26, 1997 Chokchai Chockvivat Manila, Philippines W KO5
– Sept. 14, 1997 Melvin Magramo Cebu, Philippines W UD10
– Dec. 6, 1997 Panomdej Ohyuthanakom Cotobato del Sur, Philippines W KO1
– May 5, 1998 Shin Terao Tokyo W KO1
– Dec. 4, 1998 Chatchai Sasakul Phuttamonthon, Thailand W KO8 (Won WBC flyweight title)
– Feb. 20, 1999 Todd Makelim Cotabato del Norte, Philippines W TKO3
– Apr. 24, 1999 Gabriel Mira Manila, Philippines W TKO 4
– Sept. 17, 1999 Medgoen Singsurat Nakhon Si Thammarat, Thailand L TKO3
– Dec. 18, 1999 Reynate Jamili Manila, Philippines W TKO2
– Mar. 4, 2000 Amel Barotillo Manila, Philippines W TKO4
– Jun. 28, 2000 Seung-Kon Chae Manila, Philippines W TKO1
– Oct. 14, 2000 Nedal Hussein Rizal, Philippines W TKO10
– Feb. 24, 2001 Tetsutora Senrima Rizal, Philippines W TKO5
– Apr. 28, 2001 Wethya Sakmuangklang Cotabato del Norte, Philippines W KO6
– Jun. 23, 2001 Lehlo Ledwaba Las Vegas W TKO6 (Won IBF super bantamweight title)
– Nov. 10, 2001 Agapito Sanchez San Francisco D TD6
– Jun. 8, 2002 Jorge Julio Memphis, Tenn. W TKO2
– Oct. 26, 2002 Fahprakorb Rakkiatgym Davao del Sur, Philippines W TKO1
– Mar. 15, 2003 Serikzhan Yeshmagambetov Manila, Philippines W TKO5
– Jul. 26, 2003 Emmanuel Lucero Los Angeles W TKO3
– Nov. 15, 2003 Marco Antonio Barrera San Antonio W TKO11
– May 8, 2004 Juan Manuel Marquez Las Vegas D12
– Dec. 11, 2004 Fahsan Battery Manila, Philippines W TKO4
– Mar. 19, 2005 Erik Morales Las Vegas L UD12
– Sept. 10, 2005 Hector Velasquez Los Angeles W TKO6
– Jan. 21, 2006 Erik Morales Las Vegas W TKO10
– Jul. 2, 2006 Oscar Larios Manila, Philippines W UD12
– Nov. 18, 2006 Erik Morales Las Vegas W KO3
– Apr. 14, 2007 Jorge Solis San Antonio W KO8
– Oct. 6, 2007 Marco Antonio Barrera Las Vegas W UD12
-Mar. 15, 2008 Juan Manuel Marquez Las Vegas W SD12 (Won WBC super featherweight title)
– Jun. 28, 2008 David Diaz Las Vegas W TKO9 (Won WBC lightweight title)
– Dec. 6, 2008 Oscar De La Hoya Las Vegas W TKO8
– May 2, 2009 Ricky Hatton Las Vegas W KO2
– Nov. 14, 2009 Miguel Cotto Las Vegas W TKO12 (Won WBO welterweight title)
– Mar. 13, 2010 Joshua Clottey Arlington, Texas W UD12
– Nov. 13, 2010 Antonio Margarito Arlington, Texas W UD12 (Won WBC super welterweight title)
– May 7, 2011 Shane Mosley Las Vegas W UD12
– Nov. 12, 2011 Juan Manuel Marquez Las Vegas W MD12
– Jun. 9, 2012 Timothy Bradley Las Vegas L SD12
– Dec. 8, 2012 Juan Manuel Marquez Las Vegas L KO6
– Nov. 24, 2013 Brandon Rios Macau W UD12
– Apr. 12, 2014 Timothy Bradley Las Vegas W UD12 (Won WBO welterweight title)
– Nov. 23, 2014 Chris Algieri Macau W UD12
PROFESSIONAL RECORD 57-5-2, 38 knockouts
SOURCE: BoxRec.com