PPV issues cause problems for Mayweather-McGregor card
August 26, 2017 - 8:39 pm
Updated August 27, 2017 - 2:51 am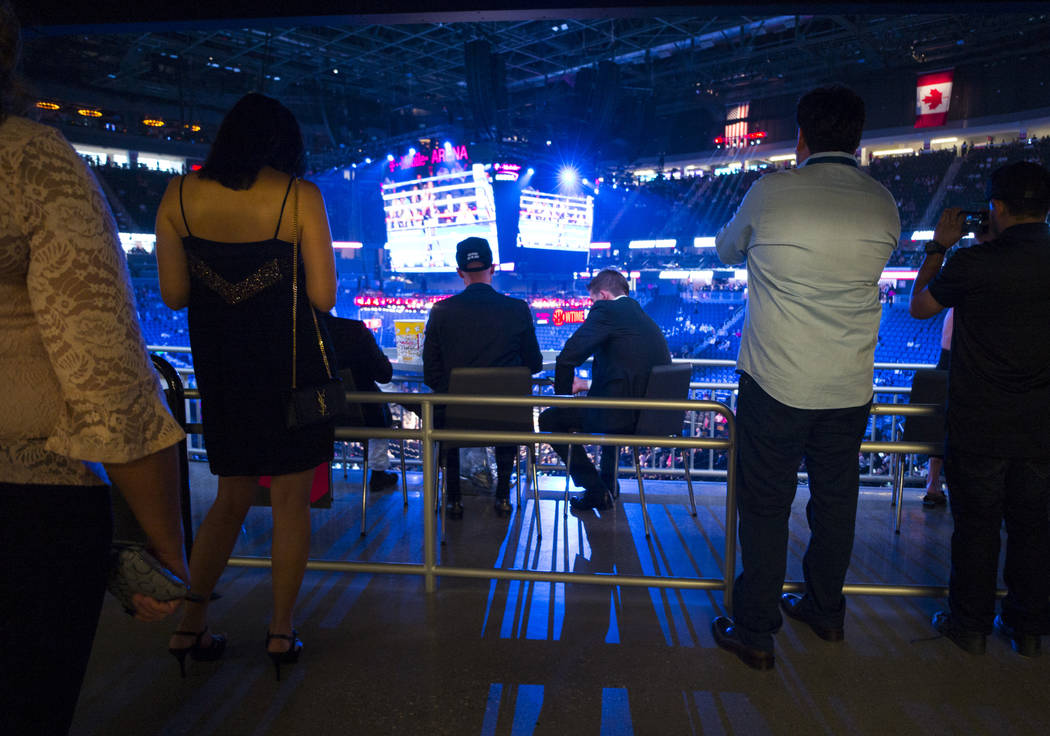 Viewers from all over the country missed parts — if not most — of Floyd Mayweather's 10th-round knockout of Conor McGregor on Saturday night at T-Mobile Arena.
The main event was delayed about a half-hour because of pay-per-view issues that appeared to come from a surge of late purchases and connectivity issues.
Showtime, which produced the event for TV, issued a statement that blamed the issue on late buys:
"Due to high demand, we have reports of scattered outages from various cable and satellite provides and the online offering. We will delay the start of the main event slightly to allow for systems to get on track. We do not expect a lengthy delay."
At the postfight news conference, Mayweather said the event was delayed because "the pay-per-view servers in California and Florida crashed."
The fight card cost $99.99 via cable and satellite providers. It also was available for devices through the UFC.
Twitter was rampant with complaints of lost picture and audio syncing issues during the first two bouts — and some complained missing the first few rounds of the main event.
ESPN college basketball analyst Dick Vitale detailed his struggles with his cable company throughout the evening.
"We are in panic mode," he wrote. Waited all day for pay-per-view of fight. Not getting it and we can't get anyone on the phone."
The UFC's online platform, Fight Pass, also noted it was experiencing technical issues.
"Due to overwhelming traffic you may be experiencing log-in issues," a statement posted on the Fight Pass Twitter account read. "This will be resolved shortly."
Cox Communications officials in Las Vegas said issues like these were likely because of a late surge in orders.
"We're not showing any issues with our service delivery," said Juergen Barbusca, manager of communications for Cox Las Vegas. "I can't speak to any out-of-market issues or complaints. Locally, we appear to be doing fine."
Bill Bradley can be reached at bbradley@reviewjournal.com. Follow @billbradleyLV on Twitter.