Previous fights haunt Manny Pacquiao-Timothy Bradley bout — VIDEO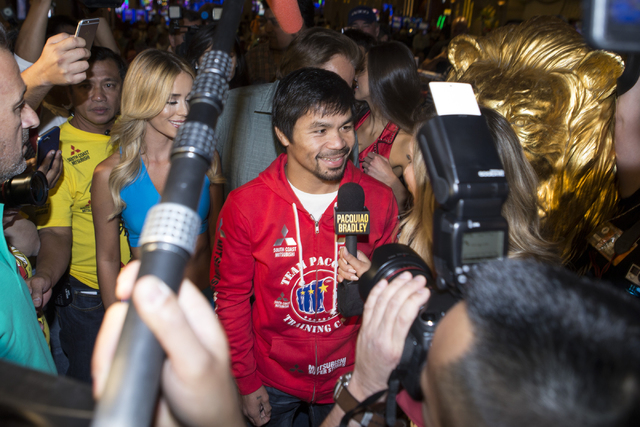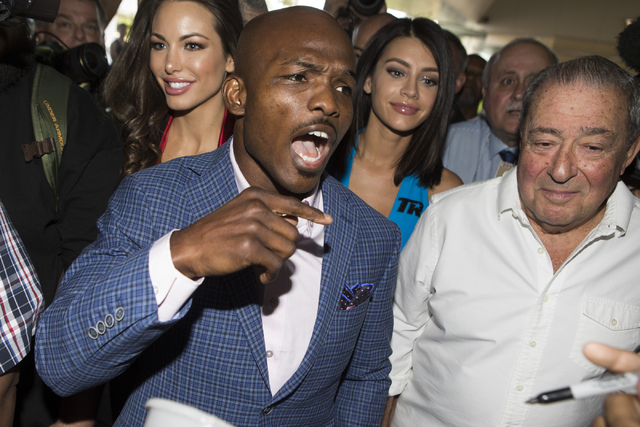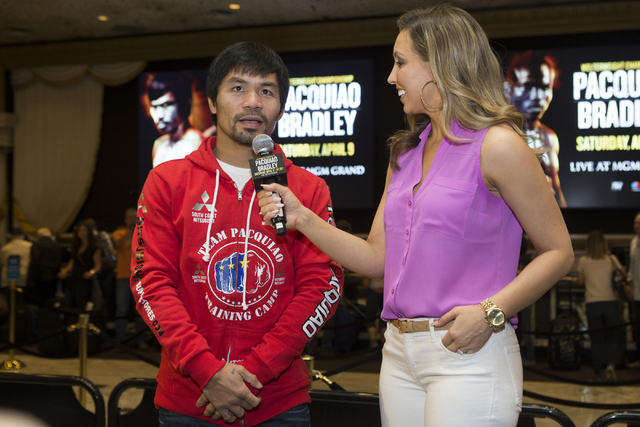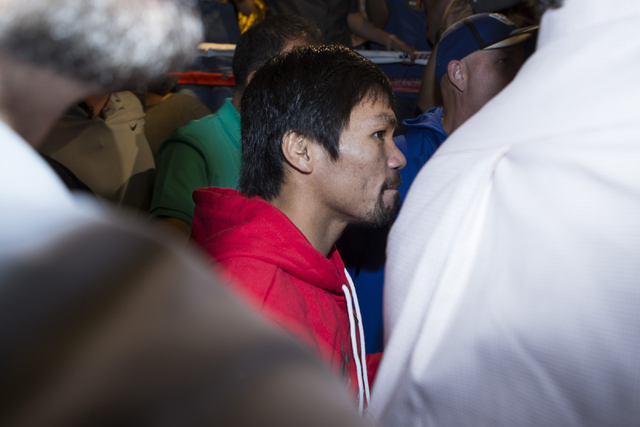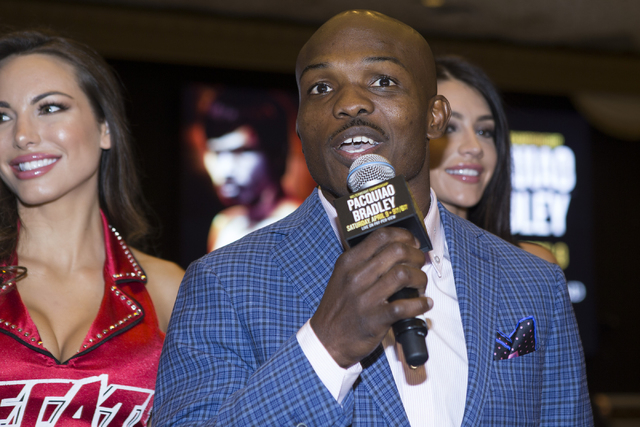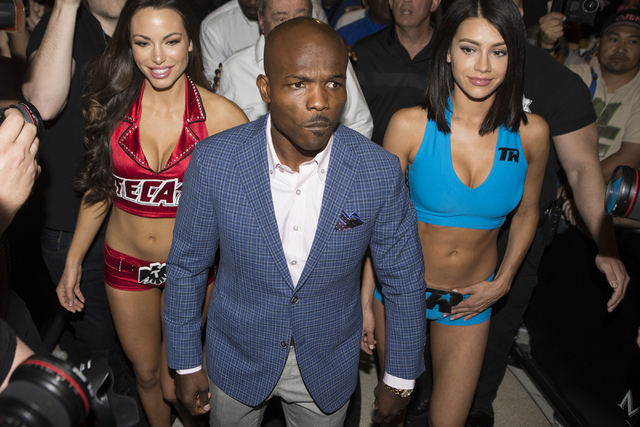 The first fight ended in controversy. The rematch two years later was what everyone thought the first fight was — minus the sketchy judging.
Manny Pacquiao and Timothy Bradley Jr. will meet one more time Saturday at the MGM Grand Garden on an HBO Pay Per View card. There's no title on the line, and both fighters see it as an opportunity to prove they were the dominant figure in the trilogy.
"This is my shot," Bradley said Tuesday after he and Pacquiao had their official arrivals at the MGM lobby. "If I don't do it Saturday, I never will."
Bradley was declared the winner of the first meeting on June 9, 2012, when the judges awarded him a 12-round split decision at the Grand Garden. But he didn't have the look of a winner after the fight. He had injured both ankles and had broken bones in his left foot during the fight. He had appeared at the postfight news conference in a wheelchair, hardly befitting the look of a champion.
Pacquiao was gracious in defeat, while those around him were going insane over the judging of Duane Ford and CJ Ross, who both scored the fight for Bradley 115-113 (Jerry Roth had Pacquiao winning 115-113). Top Rank chairman Bob Arum, who promotes both fighters, went to the Nevada attorney general demanding an investigation of the judges. But there was no evidence of wrongdoing, and the result stood.
On April 12, 2014, Pacquiao got his revenge, scoring an impressive unanimous decision in the same ring where he lost the first fight. Judge Glenn Trowbridge scored it 118-110, while Michael Pernick and Craig Metcalf had it 116-112.
Bradley again was injured during the fight. This time, he tore a muscle in his right calf. He would not return to the ring for eight months.
He never expected to face Pacquaio again.
"Yeah, I was very surprised this happened," Bradley said. "I figured we were through with each other. But when they called and said they wanted to fight, I said, 'Sure, let's do it one more time.'"
Bradley has a different trainer for the third fight. Teddy Atlas will be in his corner Saturday after Joel Diaz worked the first two bouts.
Bradley said the big difference for him in the two previous fights was the game plan for the rematch.
"It was flawed," he said. "I went in there thinking I had to knock him out instead of outboxing him like I did in the first fight. We figured the judges weren't going to give us a break after what happened the first time.
"But looking back on it, that was the wrong thing to do."
Pacquiao said he thought he fought well in both fights. But he liked his performance in the rematch, not so much because he won but for what he did.
"I was a busier fighter the second fight," he said. "I threw more punches and did better."
Actually, the opposite was true. In the first fight, Pacquiao threw 751 total punches to 563 in the rematch. He did land a higher percentage of his total punches (35 percent to 34 percent) in the rematch as well as a higher percentage of power punches (43 percent to 39 percent).
And the stats show that Bradley might be correct in why he failed the second time. In the first fight, Bradley threw 449 jabs. In the rematch, he threw 287. He also threw 839 total punches in the first fight compared with 627 in the rematch. His injury might have played a role in the diminished numbers, but Bradley isn't making excuses.
Midway through the first fight, all three judges had Pacquiao winning — Roth 59-55, and Ford and Ross 58-56. Midway through the rematch, Pacquiao was ahead on Trowbridge's scorecard 58-56, while Pernick and Metcalf had it 57-57.
"Tim was very much in the fight," Atlas said of the rematch. "But then he fell apart in the second half of the fight."
Maybe it was the calf injury. Bradley won't use it as an excuse. He said his health is fine and he's ready to go Saturday, when the judges will be Dave Moretti of Las Vegas, Burt Clements of Reno and Steve Weisfeld of New York.
"I know his power; I know his speed," Bradley said. "But he doesn't know what I'm going to do. It will be substantially different this time."
Contact reporter Steve Carp at scarp@reviewjournal.com or 702-387-2913. Follow him on Twitter: @stevecarprj
PACQUIAO VS. BRADLEY III
When: 6 p.m. Saturday
Where: MGM Grand Garden
Records: Pacquiao 57-6-2, 38 KOs; Bradley 33-1-1, 13 KOs
Head-to-head: Bradley defeated Pacquiao by split decision June 9, 2012; Pacquiao defeated Bradley by unanimous decision April12, 2014.
TV: HBO PPV (59.95)
Line: Pacquiao minus-250; Bradley plus 200.