Riddick Bowe heads Nevada Boxing Hall of Fame class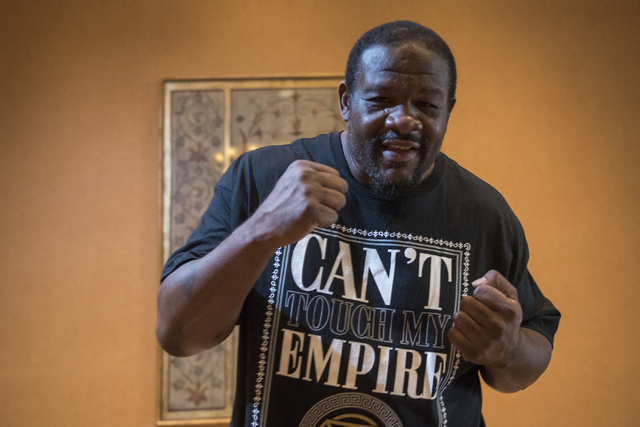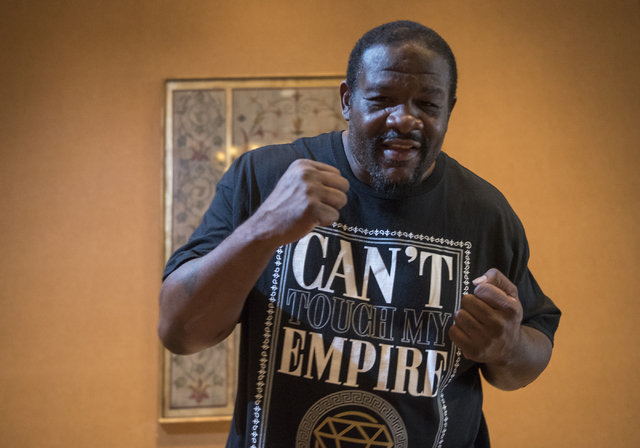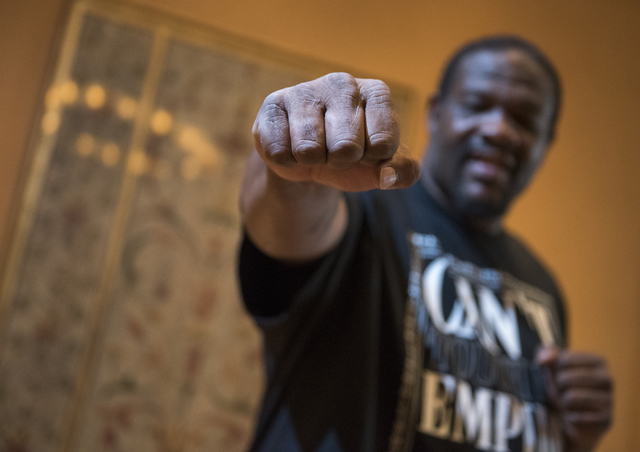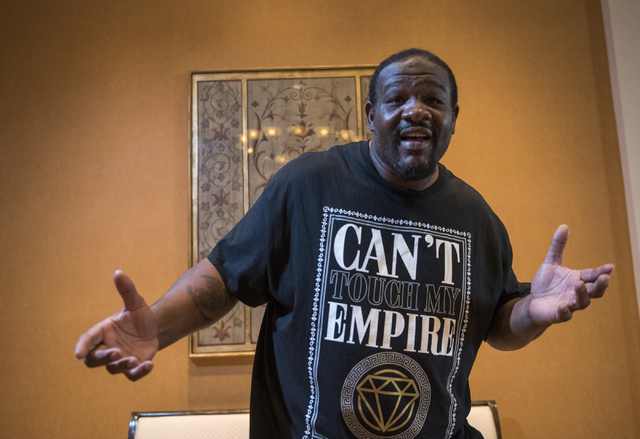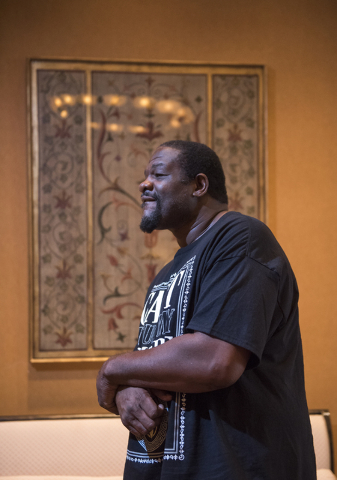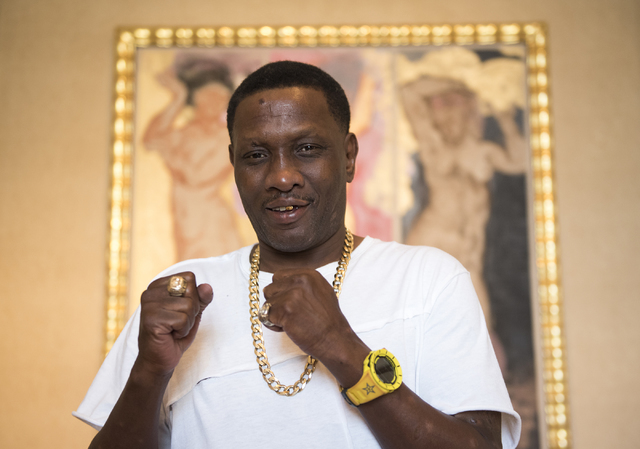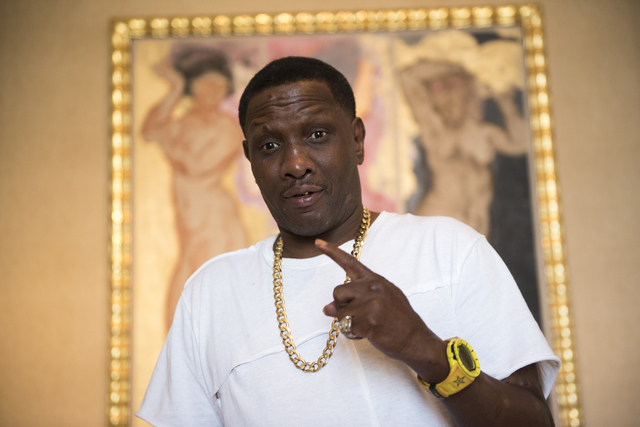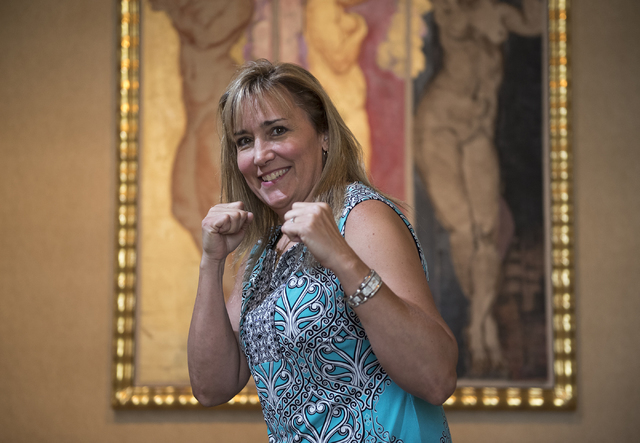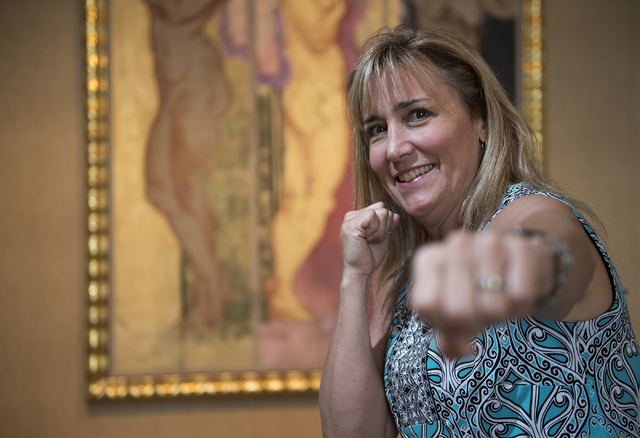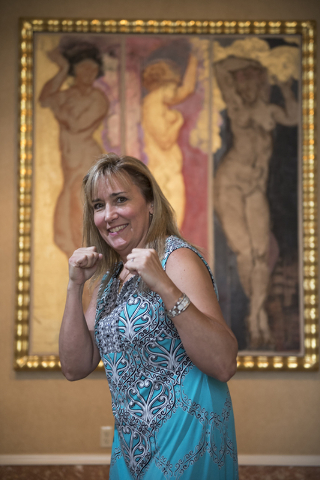 The greatest day of Riddick Bowe's boxing life happened in Las Vegas when he defeated Evander Holyfield at the Thomas & Mack Center to become the undisputed heavyweight champion of the world in 1992.
That's just one of many fond memories Bowe has of Las Vegas. The two-time heavyweight champion will add another when he's inducted into the Nevada Boxing Hall of Fame on Saturday at Caesars Palace — a site "Big Daddy" Bowe knows well.
Bowe will be joined by iconic boxers Ray "Boom Boom" Mancini, Pernell "Sweet Pea" Whitaker, Freddie Little, Ricardo "El Finito" Lopez and Christy Martin. Rounding out the fourth class are trainers Kenny Adams and Thell Torrence, former gym owner and trainer Johnny Tocco, longtime boxing writer Tim Dahlberg, and TV and radio personality James "Smitty" Smith.
RIDDICK BOWE
Muhammad Ali dared Bowe to dream, and the sucker took the risk. Thirty years later, the talented kid from Brooklyn, New York, will walk into his enshrinement ceremony as an Olympic medalist and one of the greatest heavyweights of all time.
"Ali said I dare you to dream, and I started dreaming, and he said, 'C'mon, sucker, I dare you to dream.' And I've been dreaming ever since," Bowe said. "It was all a dream, but it came true."
Bowe is best remembered for his epic trilogy against Holyfield in the 1990s. Bowe with his pesky jab and devastating uppercut won the series 2-1. The loss was his only one in a 43-1 career with 33 knockouts.
It came in their second fight, at the outdoor arena at Caesars Palace on a chilly November night in 1993, the same night when James "Fan Man" Miller came crashing down into the ring on a powered paraglider.
Bowe said he thinks he would have defeated Holyfield if not for the Fan Man's interference.
"Absolutely would have won," Bowe said. "I didn't see (Fan Man) initially, and Evander was trying to get out of the way. I thought Evander was trying to dodge my punches. He was avoiding the guy from hitting him in the ring.
"I would have beat Evander hands down. My record would be up there with Rocky Marciano."
Bowe avenged the loss by knocking out Holyfield in the eighth round in 1995 at Caesars Palace.
"Evander was supposed to win that night," Bowe said. "Then he pointed his thumb toward the canvas, and I said, 'Oh, hell no!' That woke me up."
Bowe has had many ups and downs in and out of the ring. He lacked disciplined when it came to his work ethic, and spent 18 months in prison for domestic violence.
The 48-year-old, who resides in Orlando, Florida, knows he's not perfect but hopes to make his family proud when he's honored Saturday.
"My daughter can say her daddy is in the Hall of Fame," Bowe said. "Her daddy is a two-time heavyweight champion. Hopefully she can show people when she gets older."
CHRISTY MARTIN
Martin has had her own dark times outside of the ring, but no one can take away what she did for women's boxing.
The fighter from Mullens, West Virginia, known as the "Coal Miner's Daughter" rose to fame by crushing opponents on Mike Tyson undercards. Martin fought 18 times in Las Vegas, going 17-0-1. She went 49-7-3 with 31 knockouts in her career.
"I'm from a small town of 500 people and now I'm in the Hall of Fame?" Martin said. "I was speechless when I found out. I didn't know what to say for a week."
Martin accomplished many firsts for female combat fighters, with the latest being the first woman boxer inducted into the Nevada Hall of Fame. Martin graced the cover of Sports Illustrated after her victory against Deirdre Gogarty in a thrilling fight.
Martin, who lives in Charlotte, North Carolina, was promoted by Don King and now is following in his footsteps by starting a boxing promotional company.
"Don King was the one who got me TV exposure," Martin said. "He put me on Mike Tyson pay-per-view cards. Say what you want about Don King, but he was good at what he did."
Martin, 48, was stabbed by her husband in 2010, and suffered a stroke in 2011 after a fight.
"I'm in a better place," Martin said. "Healthwise, I'm doing better. I'm going to be in Vegas and relish the moment of how far I've come."
RAY MANCINI
Mancini was one of the most popular fighters in the 1980s. The Italian from Youngstown, Ohio, was a lightweight champion. He won the lightweight belt by defeating Arturo Frias at the Aladdin in Las Vegas in 1982.
Unfortunately, Mancini is remembered for his title fight against Kim Duk-koo in 1982 at Caesars Palace. The South Korean sustained brain damage from the 14-round brawl and died a few days later at age 23. That fight led to bouts being cut from 15 to 12 rounds.
Mancini, 55, finished his career 29-5 with 23 knockouts.
RICARDO LOPEZ
Lopez, 50, went 51-0-1 with 38 knockouts and is regarded as one of the greatest Mexican fighters ever. "Finito" successfully defended his WBC strawweight belt a record 21 times. He also held a light flyweight championship.
PERNELL WHITAKER
Whitaker, 52, was one of the greatest defensive boxers ever and held world titles in four weight classes. "Sweet Pea" was a 1984 Olympic gold medalist.
He's most known for a controversial 1993 fight with Julio Cesar Chavez that was ruled a draw; many observers thought Whitaker won the fight. Whitaker, who went 40-4-1 with 17 knockouts, also had bouts against Oscar De La Hoya and Felix Trinidad.
FREDDIE LITTLE
Little became the first Nevadan to win a world title when he defeated Stanley Hayward for the WBA-WBC super welterweight title in 1969 in Las Vegas. Little was later a member of the Nevada Athletic Commission.
Now 80, Little went 51-6 with 31 knockouts.
Contact Gilbert Manzano at gmanzano@reviewjournal.com or 702-383-0492. Follow him on Twitter: @gmanzano24