Shawn Porter takes no days off as fight with Keith Thurman looms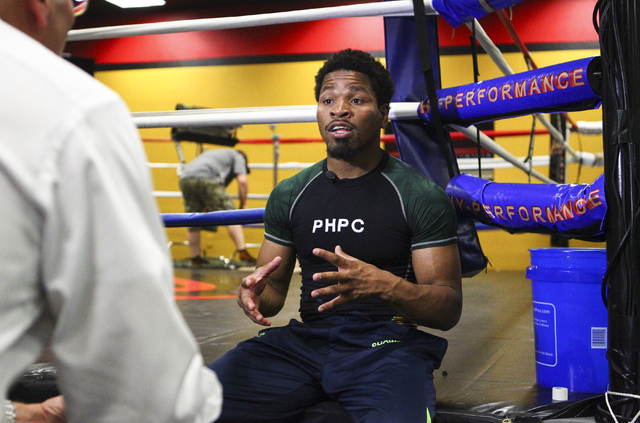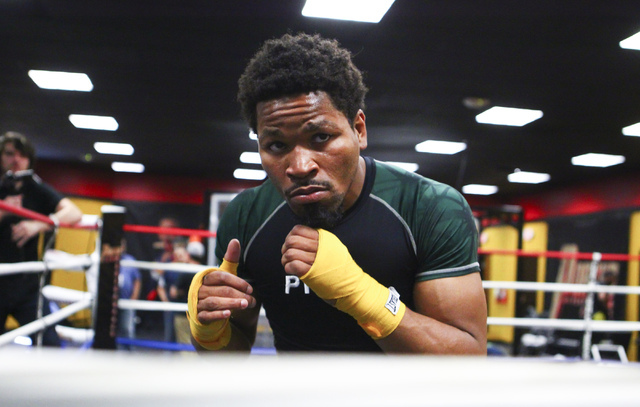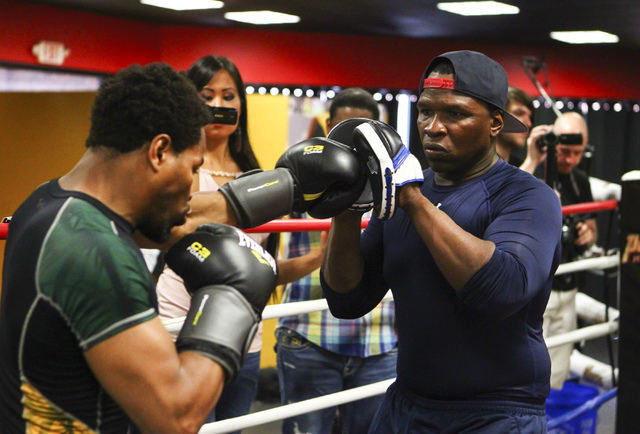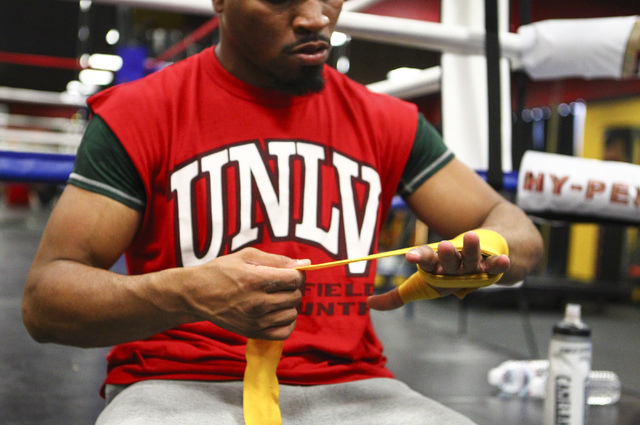 Most boxing media workouts are uneventful. The fighter gets in the ring, shadow boxes for a bit, and if you're lucky, there's a couple of minutes of hitting the pads with the trainer. Then off to talk with reporters and call it a day.
That's not exactly what happened during Shawn Porter's session Wednesday at his upscale gym, Porter Hy-Performance Center.
Porter, 28, took his time warming up before getting an intense workout with his trainer and father, Kenny. The Porters didn't care that the cameras were rolling, which could give their opponent, Keith Thurman, more film to study.
"We usually tone it down when the media is here," Kenny Porter said, "but Shawn said the track workout this morning wasn't enough."
The Porters aren't wasting any time as Shawn's showdown with Thurman looms June 25 at the Barclays Center in New York. Thurman's WBA welterweight title will be on the line during the prime-time CBS-televised bout.
The highly anticipated matchup had many dates, but it was set in stone for March 12 at Mohegan Sun resort in Uncasville, Connecticut. The fight was postponed after Thurman injured his neck in a car accident.
"It's getting closer, we haven't felt that anticipation, excitement that comes with it yet," Kenny Porter said. "It's getting closer, and we're just keeping everything on an even level. Same balance that we have had."
Shawn Porter (26-1-1, 16 knockouts) can't help being excited for a matchup that has been brewing for close to a year.
"I'm getting pumped," the Las Vegas resident said. "I don't hold it back. It's been real, it's been real even when they postponed the fight. We continued to train and do everything we were supposed to do.
"I felt deflated (when the fight was delayed), but I found out when and where the fight was going to happen two or three weeks after that postponement. I wasn't down or anything like that."
Porter hasn't been in the ring since his signature victory, a 12-round unanimous decision over Adrien Broner last June at the MGM Grand Garden.
Kenny Porter didn't want his son to develop any rust before the Thurman bout, so he set up a 12-round exhibition match against veteran Lanardo Tyner on March 12. Shawn went through his normal fight-week preparation, though he stepped on the scale at 150 pounds, three over the 147 limit, the day before the exhibition.
Porter had a few weeks of vacation sprinkled in after the simulated fight.
"He did it the right way coming back," Kenny Porter said. "He was refreshed, renewed, batteries were recharged and he's had a great camp."
The Porters aren't taking any more days off, which was evident during the media workout.
Shawn Porter, who goes by "Showtime," pounded away at one of his trainer's protective gear around the body. Porter displayed his fleet feet and booming combinations as his father shouted, "That's how you take a title."
On the other side of the country, Thurman (26-0, 22 KOs) had his own media workout in St. Petersburg, Florida.
"I'm ready for Shawn Porter," he said. "We're going to box harder, box stronger and box better. I will be the better man."
The 27-year-old champion known as "One Time" has recently gotten into a war of words with Kenny Porter, his former trainer. Thurman took offense to Kenny saying Thurman once had quit in the middle of a sparring session with Shawn.
"Keith was not willing to trade blows and punches with Shawn," Kenny Porter said. "Keith knows how hard I train, it's not a war of words, it's just speaking the truth. He wasn't able to keep up with our training sessions, he wasn't keeping up with sparring, there were days he didn't come. He didn't keep up with the track workouts, there were days he didn't come. He didn't keep up with the swim workouts, there were days he didn't come.
"We're still doing those things, Keith."
Contact Gilbert Manzano at gmanzano@reviewjournal.com or 702-383-0492. Follow him on Twitter: @gmanzano24