Todd duBoef has close ties to Nevada Boxing HOF classmates
August 10, 2018 - 5:51 pm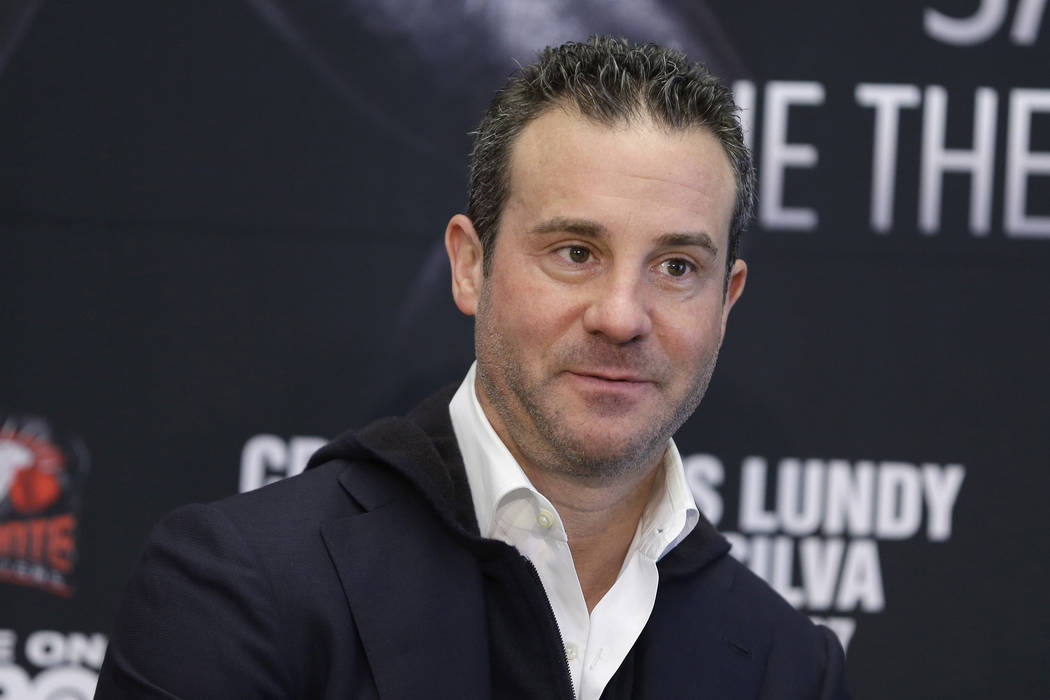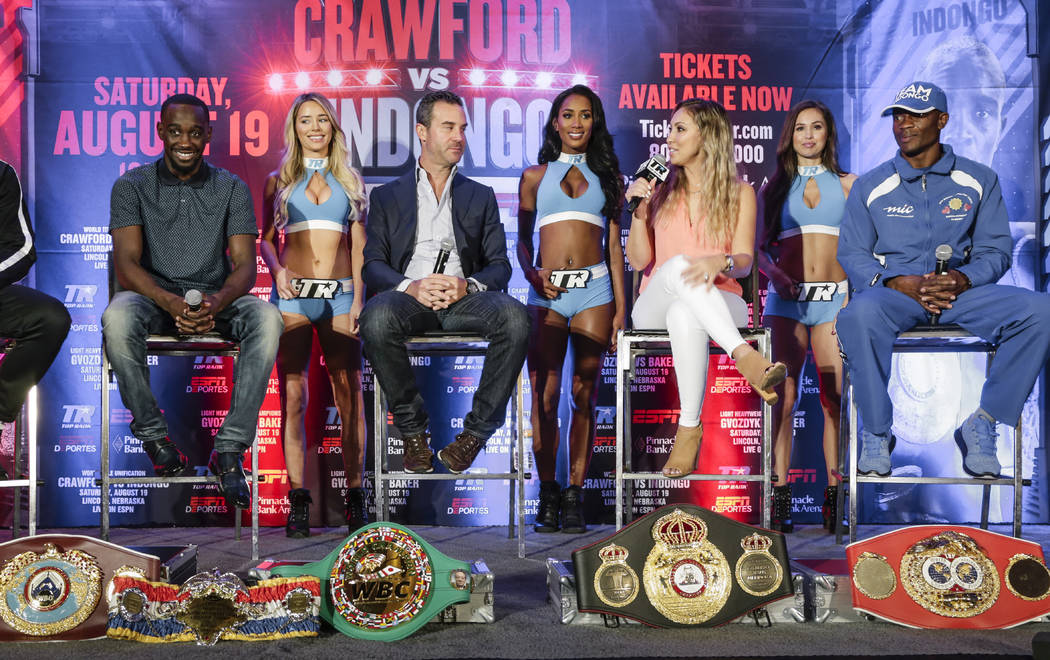 A young Todd duBoef could sense the fight night atmosphere oozing from Caesars Palace as he strolled through the casino unaccompanied.
Before heavyweights Earnie Shavers and Larry Holmes fought, duBoef was in need of a haircut from "Joey the barber," who set up shop at the top of Caesars Palace.
DuBoef entered the elevator and hit the penthouse button.
"I remember always wiggling in the chair," duBoef said of his late 1970s memory. "Joey would put the TV on for me. I was about 10 or 11, and he asked who I want to win the fight."
DuBoef said he wanted the hard-hitting Shavers to win. Turned out, Holmes was only a few feet from the boy rooting against him.
"I wish you would have said that other guy because I was going to introduce you," duBoef recalled the barber saying.
Forty years later, duBoef will get to shake Shavers' hand at Caesars Palace when they're enshrined into the Nevada Boxing Hall of Fame on Aug. 18.
Shavers, 73, arguably the hardest puncher of his era, and duBoef, 50, the longtime Top Rank operator, will be joined by Laila Ali, Chris Byrd, Kevin Kelley, Don Minor, Shane Mosley, Harry Reid and Jerry Roth in the sixth Nevada Boxing Hall of Fame class.
Alexis Arguello, Henry Armstrong, Jack "Doc" Kearns, Bill Miller and Aaron Pryor will be inducted posthumously.
DuBoef, the stepson of Top Rank promoter Bob Arum, has crossed paths with many members of the 2018 class.
He helped promote Mosley's megafights against Oscar De La Hoya in the early 2000s and remembers seeing Arguello working with Arum for the Nicaraguan's return to boxing after a long hiatus.
DuBoef, who joined the Top Rank staff in 1993 and is now the Las Vegas-based company's president, spent many summer days in Reid's office in Washington, D.C., in the late 1980s.
Reid served Nevada as a U.S. senator for 30 years before retiring last year. He was vital in helping boxing promoters and regulators with fights in Nevada. He boxed as an amateur when he was a student at Basic.
"My father used to play basketball with Sen. Reid," duBoef said. "I used to hang in his office, and I was just a junior in high school and I get to see all this."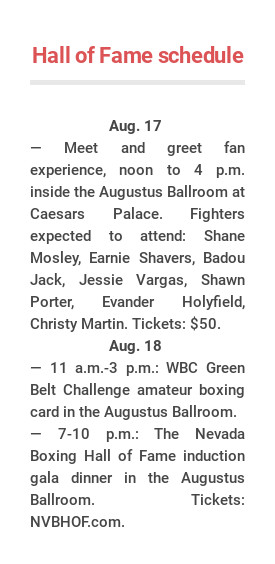 DuBoef fell in love with the behind-the-scenes aspect of boxing. He remembers seeing Arum and Don King go back and forth during negotiations for fights.
The former UNLV basketball ball boy wanted to be a part of that. DuBoef learned the business from Arum, longtime Top Rank matchmaker Bruce Trampler and the company's lead publicist, Lee Samuels.
Getting knowledge from those three respected boxing figures with different backgrounds helped mold duBoef into one of boxing's most creative minds.
DuBoef has helped the 51-year company stay ahead of the curve and played a major role in landing a long-term deal with ESPN to distribute fights in this new age of streaming services.
"How do we make this (fight) happen and make the world stop in six months? Make everyone in the world want to see it and how powerful that is? It's addictive," duBoef said.
More boxing: Follow all of our boxing coverage online at reviewjournal.com/boxing and @RJ_Sports on Twitter.
Contact Gilbert Manzano at gmanzano@reviewjournal.com. Follow @GManzano24 on Twitter.