Trainer Abel Sanchez protects Gennady Golovkin from spotlight
September 13, 2017 - 5:49 pm
Updated September 13, 2017 - 9:36 pm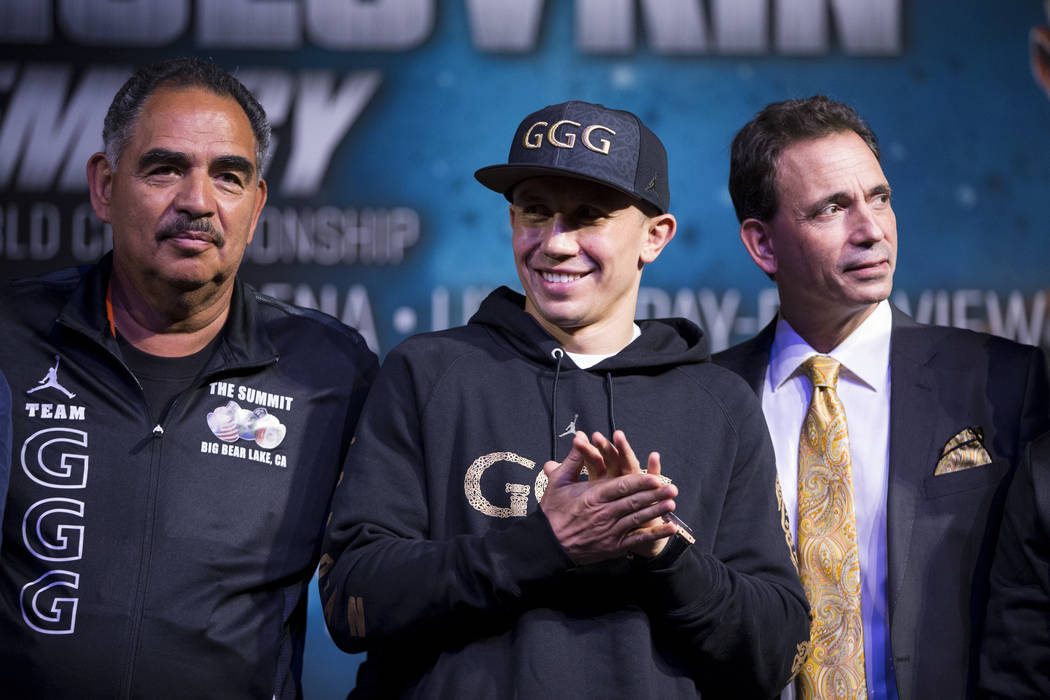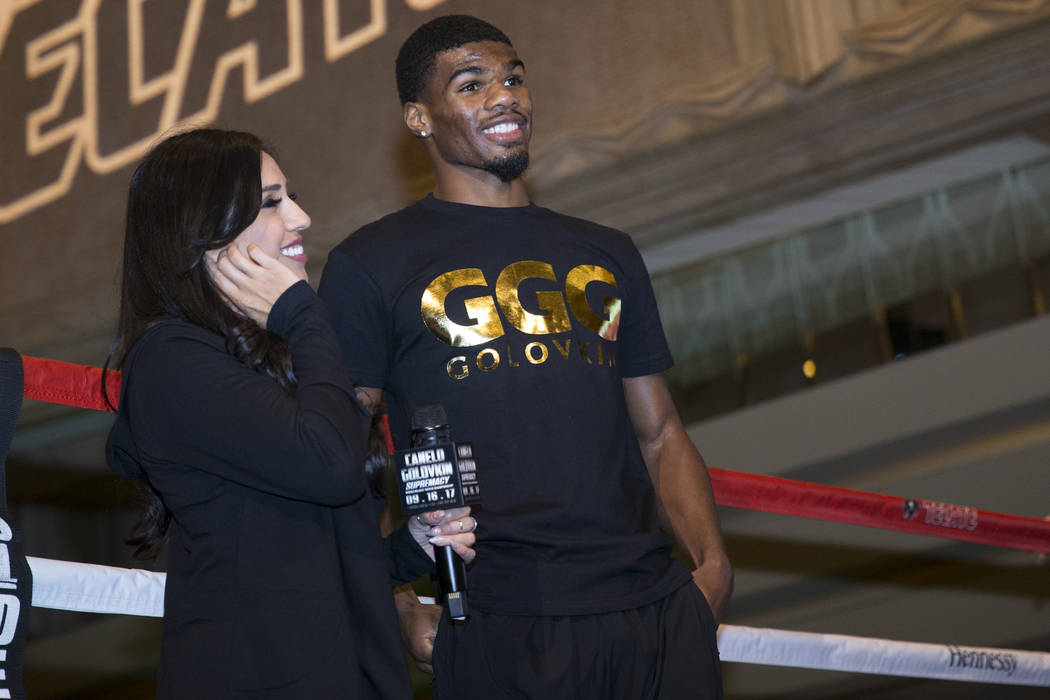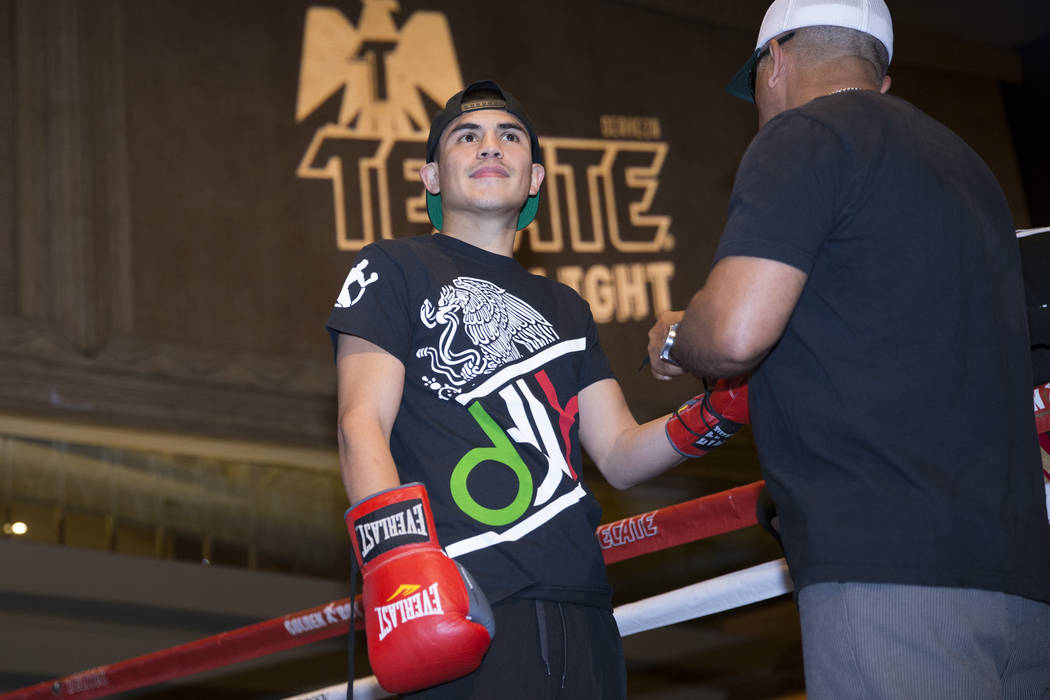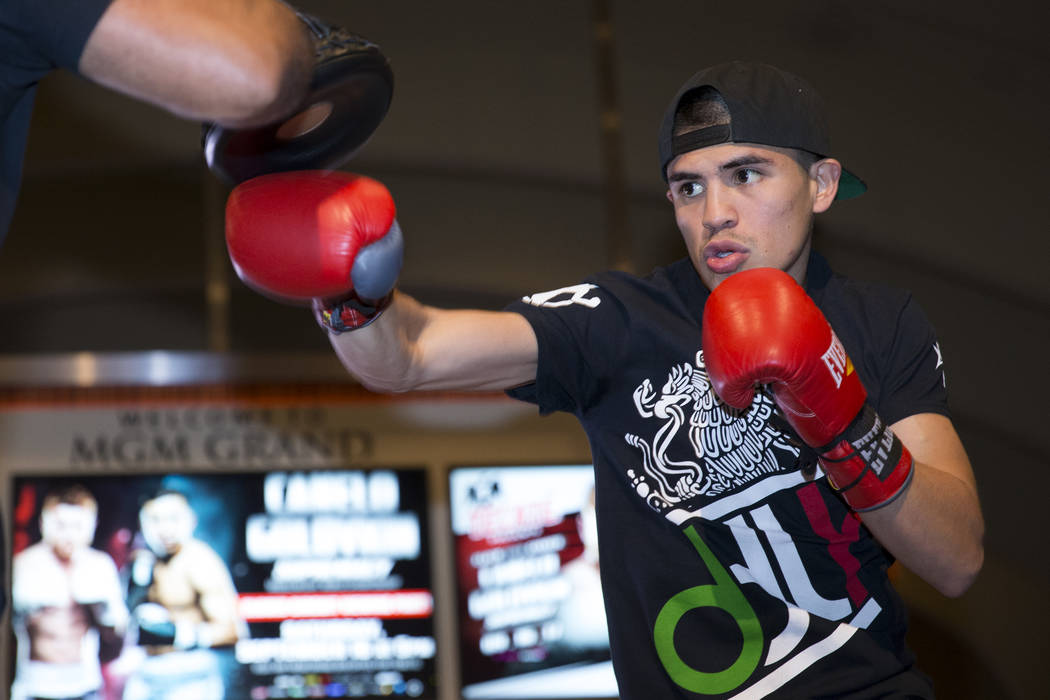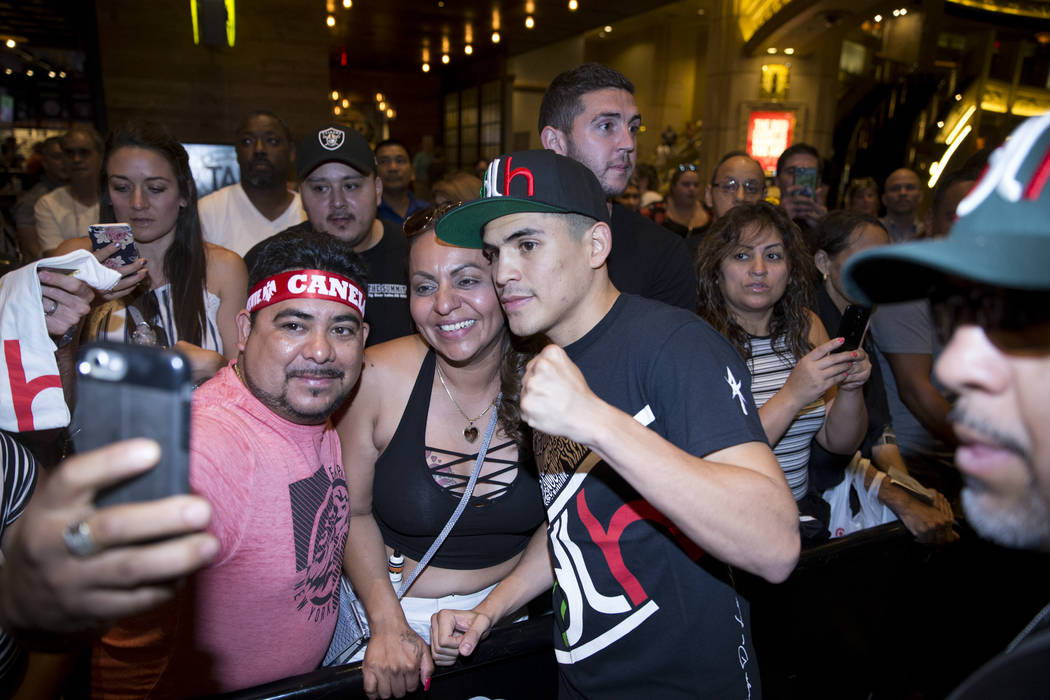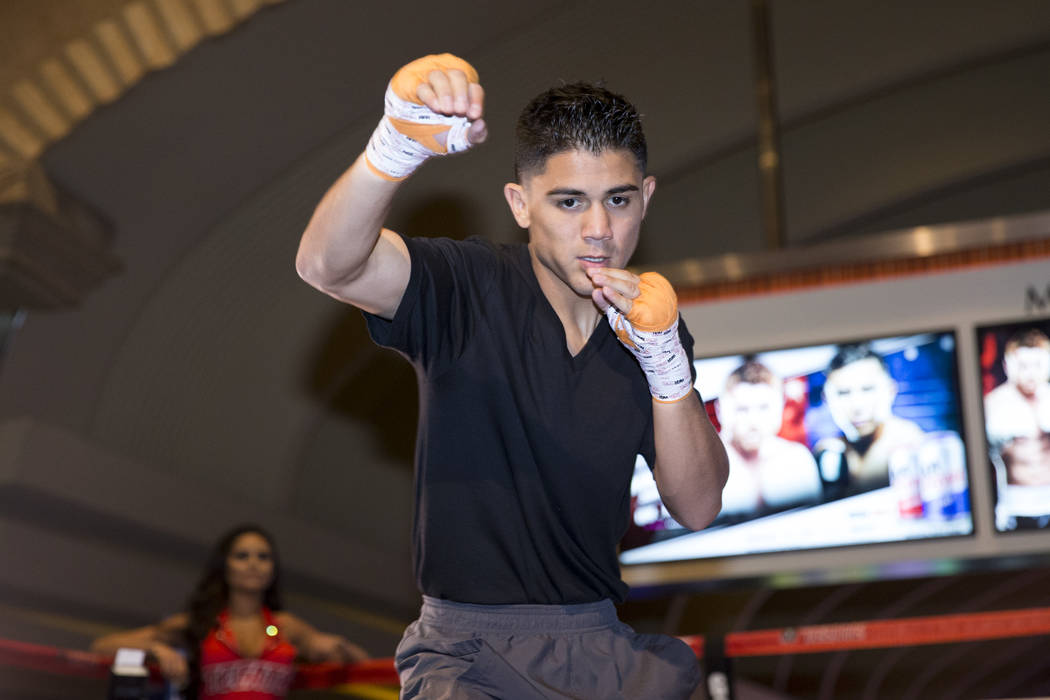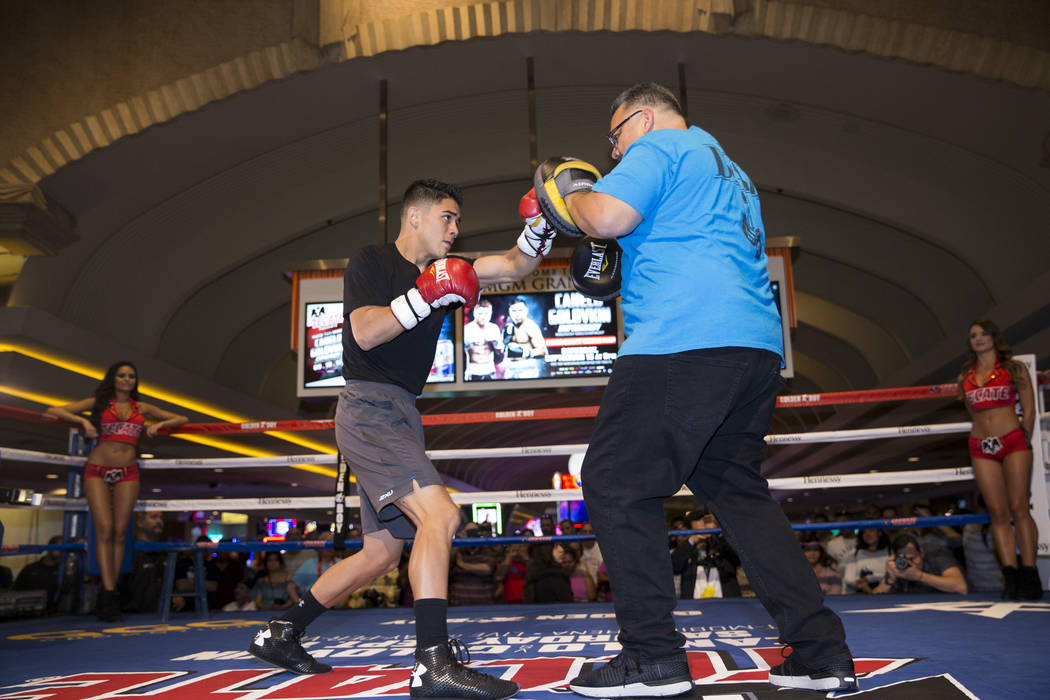 Abel Sanchez lounged alongside Gennady Golovkin on a couch in a private room in the MGM Grand and nudged K2 Promotions executive Tom Loeffler as the trainer prepared to deliver a punchline.
"The sky is blue, water is wet, and on Saturday, Cinnamon's Toast," said Sanchez, referencing Saul "Canelo" Alvarez, as Loeffler brandished a black shirt with "Cinnamon's Toast" inscribed in a bold, white typeface.
Golovkin never has been on this kind of stage. But thankfully for the 35-year-old middleweight world champion, Sanchez has.
The 62-year-old cornerman has trained 17 championship fighters and is back for "Triple G's" Las Vegas debut against Alvarez on Saturday at T-Mobile Arena.
"It's very special," Sanchez said, whose toast comment came Tuesday before a small gathering of reporters. "This is where all the big fights happen. This is history."
Sanchez is no stranger to the spotlight. He guided Hall of Famer Terry Norris to stardom in the 1980s and 1990s, and worked with several other champions before aligning in 2010 with Golovkin, with whom he's had a resurgence.
"Terry (Norris) was a very hard worker, but Terry's after-the-gym activities we're detrimental to his career," Sanchez said. "Golovkin is a family man. He's always reserved … He spends all the time in the gym … He's not the type of guy who's going to go out at night and I'm going to lose him for a day."
Sanchez has helped Golovkin become one of the sport's premier fighters by welding his experience and technique with GGG's raw talent and power.
In turn, he was awarded the Futch-Condon Award for trainer of the year by the Boxing Writers Association of America in 2015.
Sanchez has been outspoken about the success he expects Golovkin to have Saturday, and frankly, he's had to be, as neither Golovkin nor Alvarez has a command of the English language.
Hence the "Cinnamon's toast" barb.
"I'm glad there's interest. This is my business. It's keeps us all employed," Sanchez said. "This is what I love to do. I feel that by talking it gives the fight the respect it deserves, because they're not going to bad-mouth. I'm going to say whatever is on my mind."
Card to start earlier
The pay-per-view portion of the card will start at 5 p.m. PDT, an hour earlier than most pay-per-view undercards typically begin.
Golden Boy Promotions founder Oscar De La Hoya said the card will start earlier to accommodate fans on the East Coast, where main events usually start about midnight. The main event will start about 8 p.m. PDT time, De La Hoya said.
Proceeds to go toward relief
De La Hoya said a portion of the card's revenue will go toward relief efforts for Hurricane Harvey and Hurricane Irma.
Tickets sold out in less than two weeks, and the promoters said they hope to generate 1.5 million to 2 million pay-per-view purchases.
Contact Sam Gordon at sgordon@reviewjournal.com. Follow @BySamGordon on Twitter.