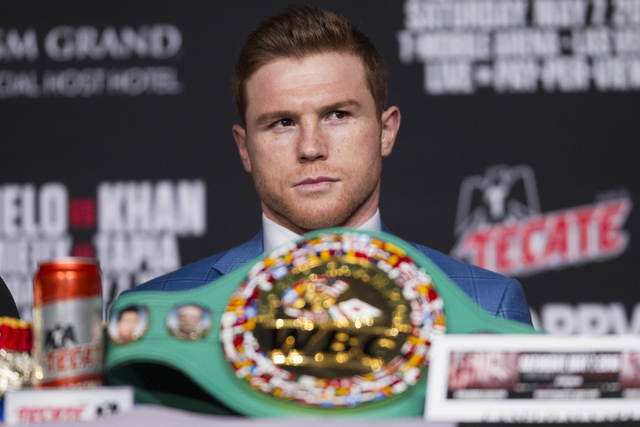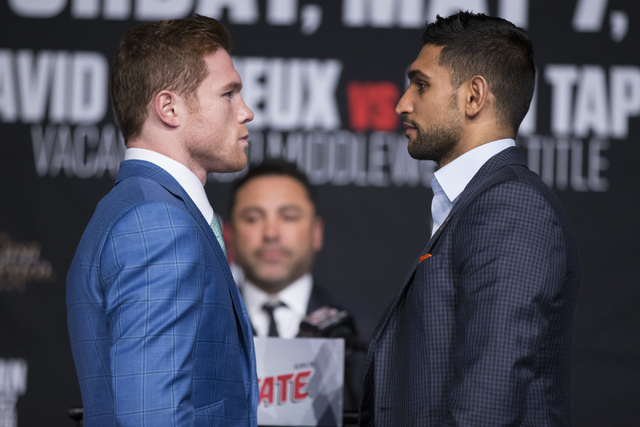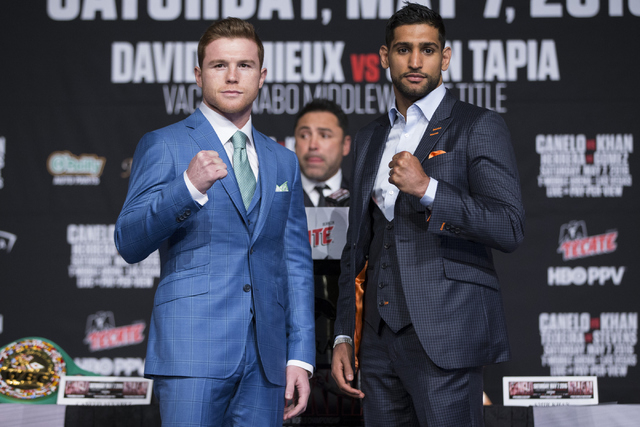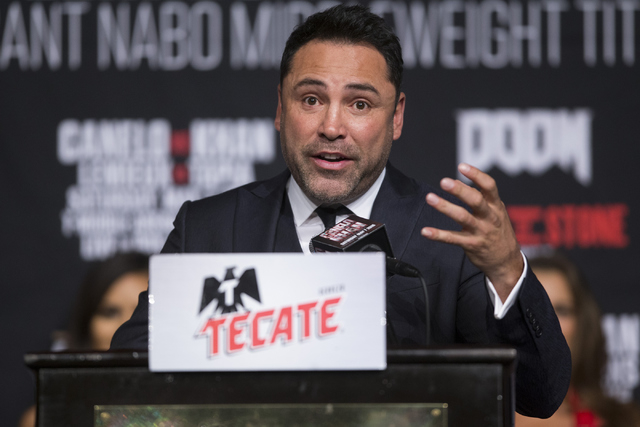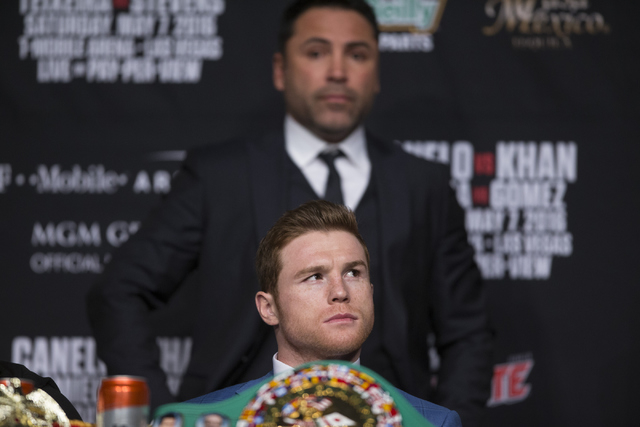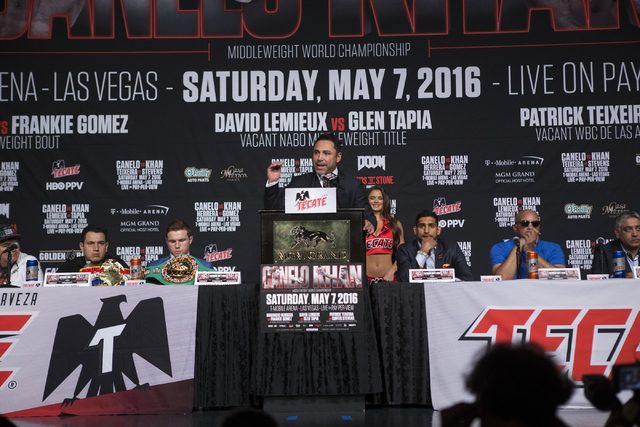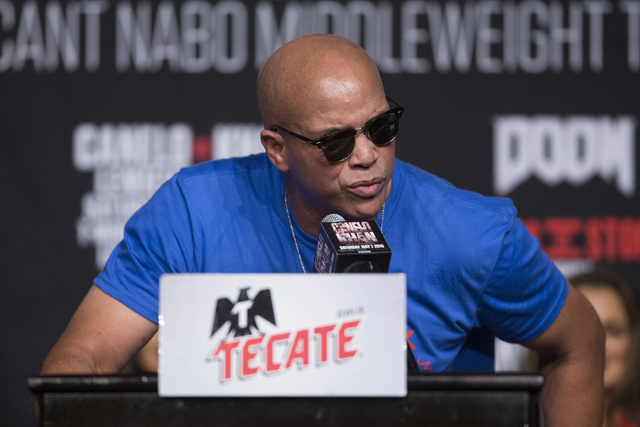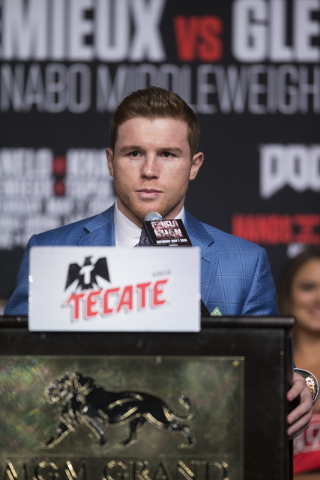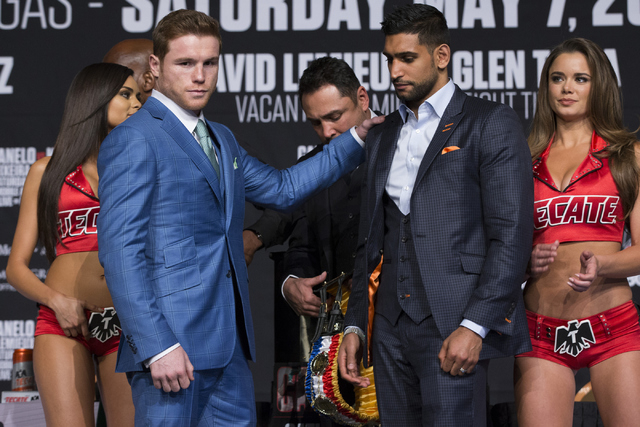 He roots for the Bolton Wanderers, but Englishman Amir Khan has a soft spot in his heart for Leicester City, the Cinderella of English soccer.
Leicester had odds of 5,000-1 to win the English Premier League before the season, but managed the unthinkable when it clinched the top spot Monday. Khan, a 5½-1 underdog Saturday against World Boxing Council middleweight champion Canelo Alvarez at T-Mobile Arena, said he draws inspiration from the Foxes' improbable run.
"It shows that maybe this is the year of the underdog," he said. "If they can do it, maybe I can."
Khan's task appears a little less daunting than Leicester City's. After all, one punch can end a fight in the blink of an eye — think Buster Douglas vs. Mike Tyson.
Still, there's a reason Khan (31-3, 19 knockouts) is a significant underdog. He's fighting a bigger guy on the bigger guy's terms, and the bigger guy is on a roll.
Alvarez (46-1-1, 32 KOs) will be making his first title defense since winning the belt from Miguel Cotto on Nov. 21 at Mandalay Bay, and it's unlikely he's overlooking Khan, a former junior welterweight world champion who has fought as a welterweight in his past three bouts.
"I respect his speed, his elusiveness," Alvarez said. "He shows great courage. When he gets knocked down, he gets back up. You have to respect that."
Khan admits he can ill afford to make multiple mistakes and that he's going to have to withstand some punishment from the hard-hitting Alvarez.
"I know every punch Canelo hits me with will be painful," Khan said. "So I have to fight smart. I can't get hit a lot. So we've been working on my movement. My head movement. My foot movement. My body."
For that reason, his work with trainer Virgil Hunter never has been more important. Hunter understands defense, and he has strived to make Khan better defensively and not take as much punishment.
"Amir's gifts hurt him early in his career," Hunter said. "He was so enamored with his offense, he forgot to learn about how not to get hit.
"I love teaching. And when you have someone like Amir who's willing to learn, it makes it that much more enjoyable. He's learned the advantages of not getting hit as often as he used to and how it will make him a better fighter and prolong his career."
Khan's critics say once Alvarez tags him that Khan will forget about his defense and revert to his natural instincts to stand and trade punches. Khan said it's up to him to prove them wrong.
"This fight is going to be like a game of chess," he said. "We have to be smart and stay patient in there. We know he's going to bring pressure, and I need to stick to what I do best."
Khan said he's not a fan of catchweight fights. But even though the weight limit is 155 pounds, it's not as if he's going all the way up to middleweight.
"At the end of the day, you should be fighting at the weight of your title," Khan said. "But if I can fight for a 160-pound title at 155, that's to my advantage. I'm moving up from where I normally fight (147), but it's only one weight class, really."
The problem for Khan might be that the weigh-in — not the fight — is Friday. Khan expects Alvarez to weigh at least 170 when he enters the ring Saturday. Khan expects to weigh about 160.
"He'll be bigger than what's on the contract, but that's OK," Khan said. "We're prepared for anything Canelo brings to the table."
Contact Steve Carp at scarp@reviewjournal.com or 702-387-2913. Follow on Twitter: @stevecarprj