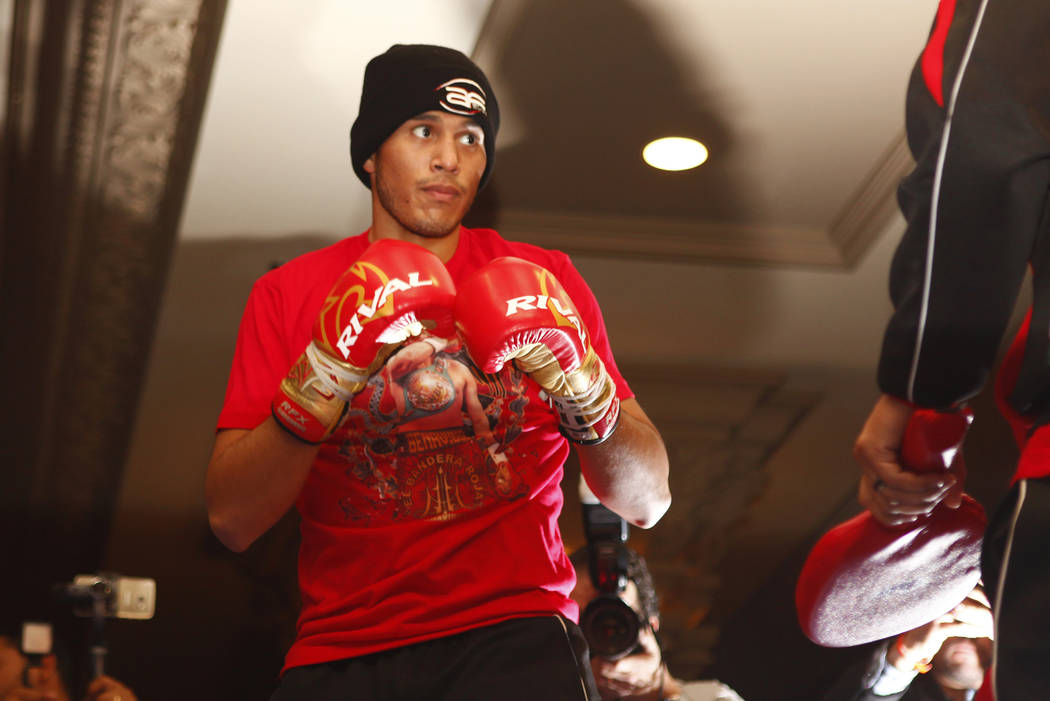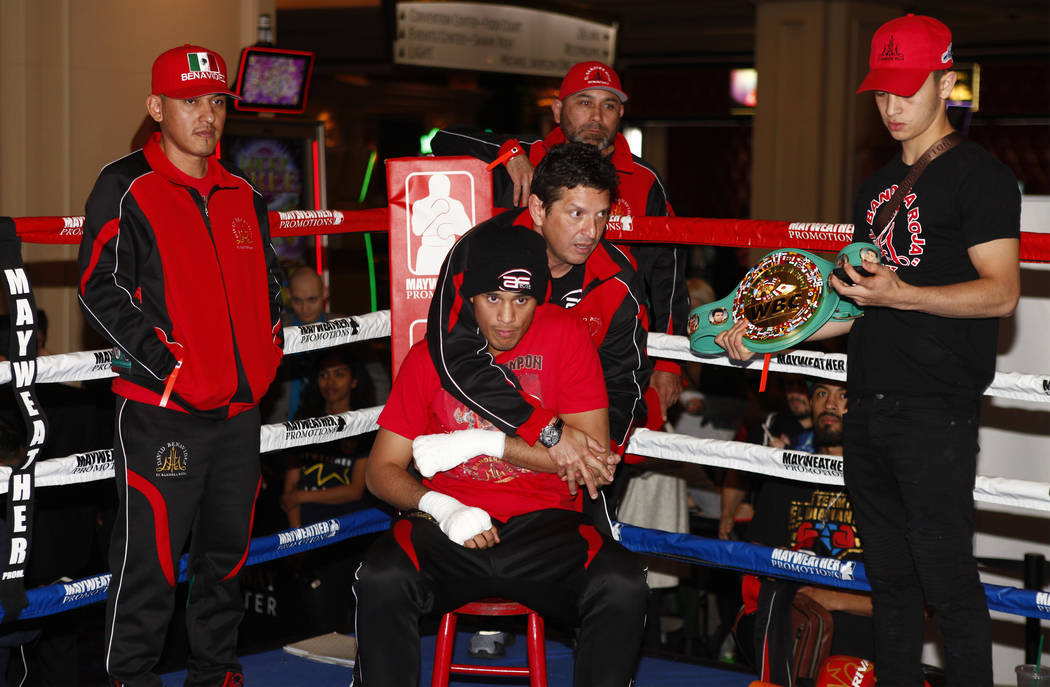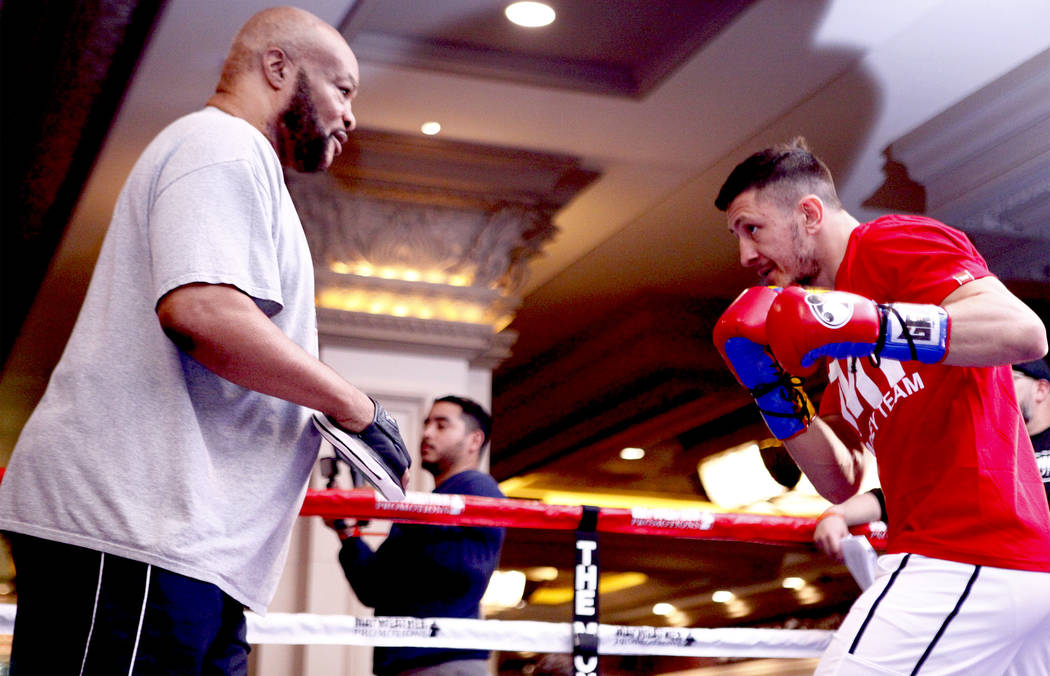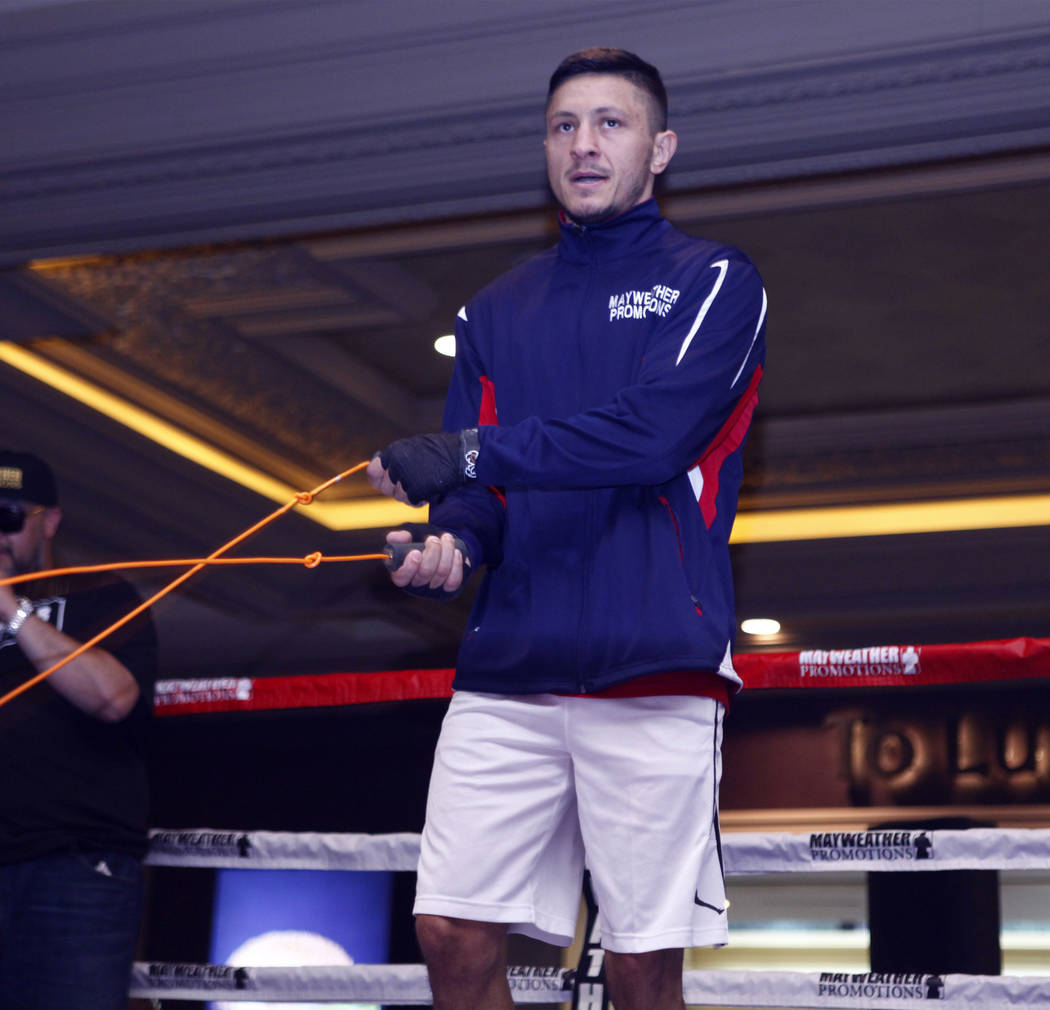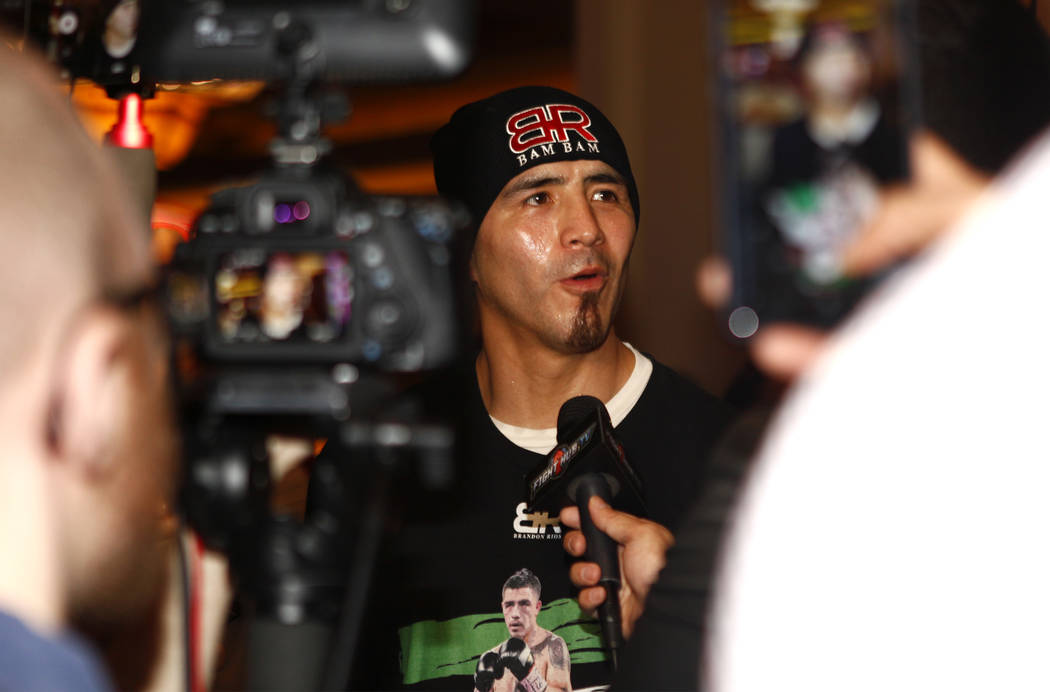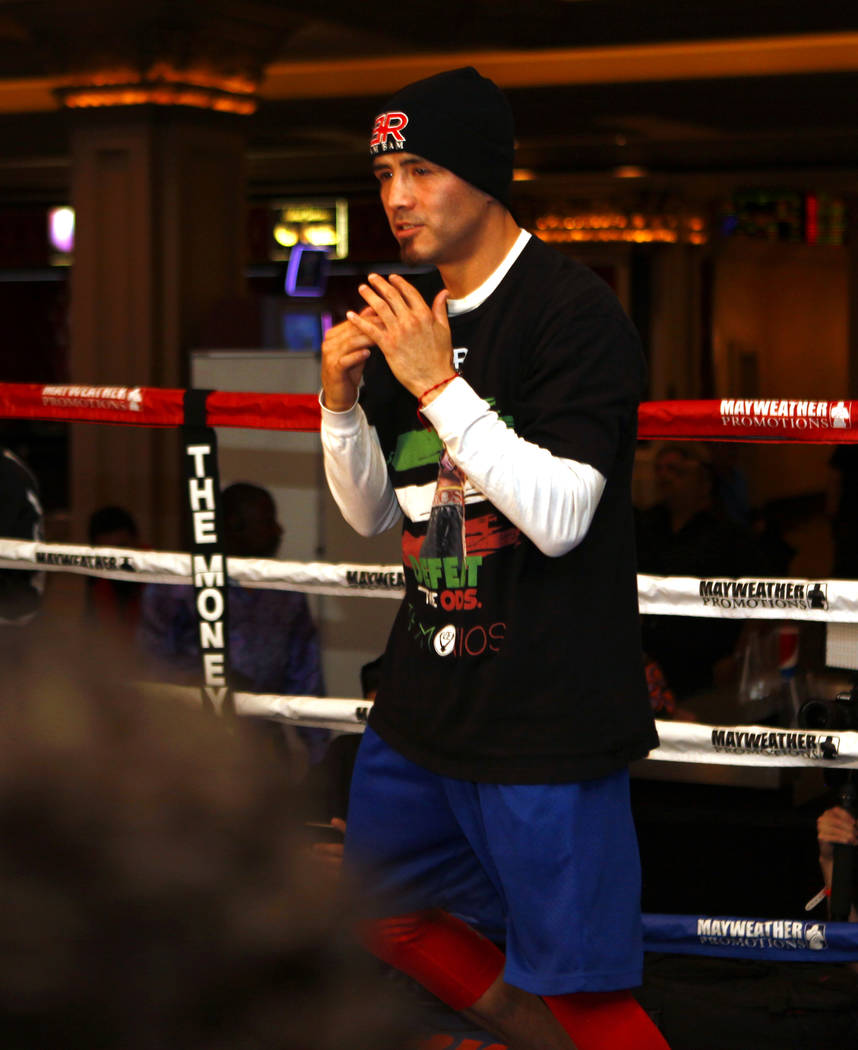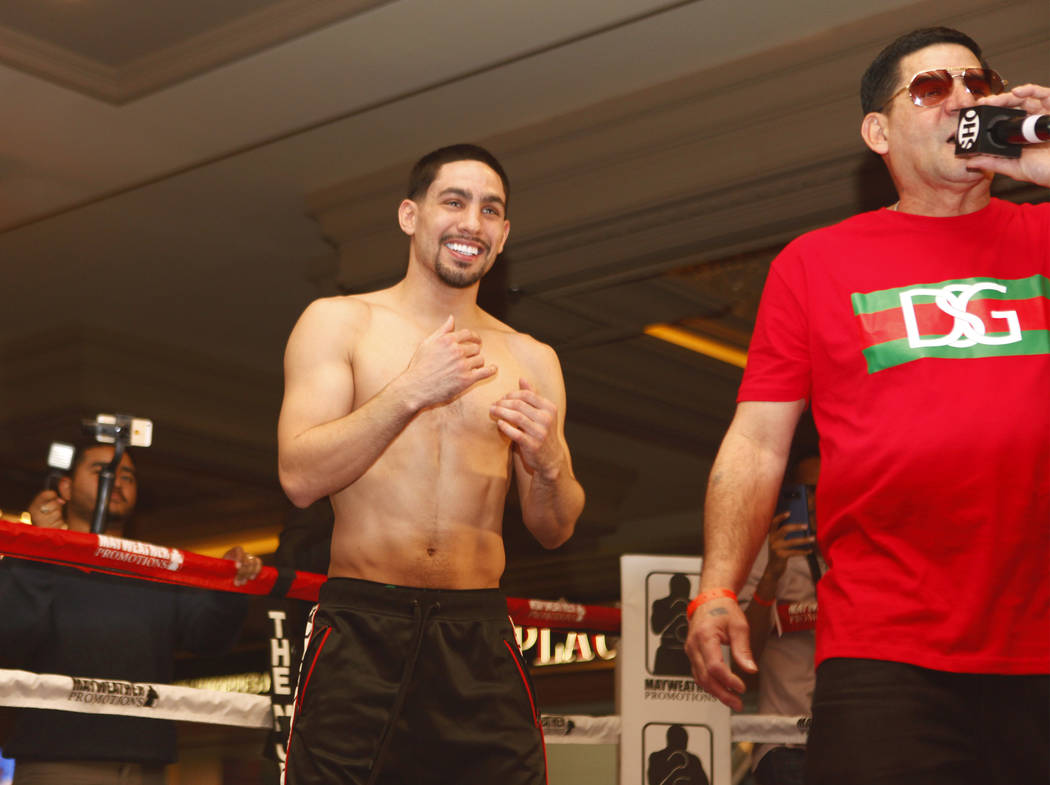 A sitting David Benavidez looked up to his right as Ronald Gavril walked toward him like "The Terminator."
Benavidez's raging eyes locked in on his opponent sporting a black leather jacket and sunglasses. Gavril walked past Benavidez and sat on the opposite side of the stage. A peaceful news conference commenced to promote their rematch.
"As soon as I saw him, I got heated," Benavidez said last month after the news conference in Los Angeles. "I was hoping he was going to do something."
Benavidez will get his wish when the two fight Saturday at the Mandalay Bay Events Center in the co-main event to the Danny Garcia-Brandon Rios bout. The Showtime-televised tripleheader airs at 7 p.m.
At age 20, Benavidez became the youngest super middleweight champion in the division's history by defeating Gavril on Sept. 8 at the Hard Rock Hotel for the vacant WBC title in one of the best fights of 2017.
Since then, Gavril and Benavidez have traded oral jabs. Gavril claims he was robbed by the judges who scored it a split decision (117-111, 111-116, 116-111) in favor of Benavidez.
The Romanian, 31, also questioned Benavidez's weight after the news conference and called him "fat boy."
"I'm training for the knockout just to shut him and his team up," said Benavidez, who turned 21 in December. "Let them know who I really am. I'm not just here because they think they handed me the belt.
"I'm the youngest super middleweight champion in history for a reason, and I'm going to show them why."
Benavidez (19-0, 17 knockouts) predicted he would knock out Gavril (18-2, 14 KOs) in the rematch. His 10-fight knockout streak ended against Gavril, and Benavidez tasted the canvas for the first time in his young career.
Benavidez dominated the early rounds and hurt Gavril several times, but then his inexperience caught up to him, as did Gavril's left-counter hook that dropped Benavidez in the 12th round.
The Phoenix native said the late knockdown is the only reason he's fighting Gavril again.
"I was just trying to close down the show because I knew I was fighting in a Mayweather Promotions fight," Benavidez said. "I was fighting in Vegas. (Floyd) Mayweather was there. I got caught up in the moment. I made a mistake, but I felt I was winning the whole fight besides that hook when I got dropped."
Benavidez's breakout 2017 has many pundits calling him boxing's next star. He crushed Sherali Mamajonov in January 2017 with a second-round knockout at the MGM Grand Garden Arena. He followed with a memorable seven-punch knockout over Rogelio Medina in May to earn his title shot.
"I'm not going to change the way I fight because I got dropped," Benavidez said. "I'm an exciting fighter. You just have to be a little more cautious. I was being careless. I thought I couldn't be dropped. I should have paid more attention."
Most boxers at 21 are tense under the spotlight and respond with short answers during interviews. That's not the case with the 6-foot-1-inch Benavidez, who speaks with confidence. He learned from older brother Jose Benavidez, a welterweight contender.
"I watched my brother do interviews, and him and my dad would interview me, so I would be a little more focused and a litte more relaxed," Benavidez said.
Benavidez has sparred against professional boxers since age 14. He trains in Big Bear, California, with middleweight champion Gennady Golovkin. Besides sparring with Golovkin, he's gone up against Kelly Pavlik, Gabriel Rosado and Peter Quillin.
"You get into wars with them, and it leads and prepares you into fights," Benavidez said. "I give them thanks for working with me as a kid. If it wasn't for them I wouldn't be where I'm at now."
Contact Gilbert Manzano at gmanzano@reviewjournal.com. Follow @GManzano24 on Twitter.
Fight Night
When: 3:30 p.m. Saturday
Where: Mandalay Bay Events Center
Main event: Danny Garcia vs. Brandon Rios
Co-main event: David Benavidez vs. Ronald Gavril
TV: Showtime (telecast starts at 7 p.m.)
Tickets: Axs.com