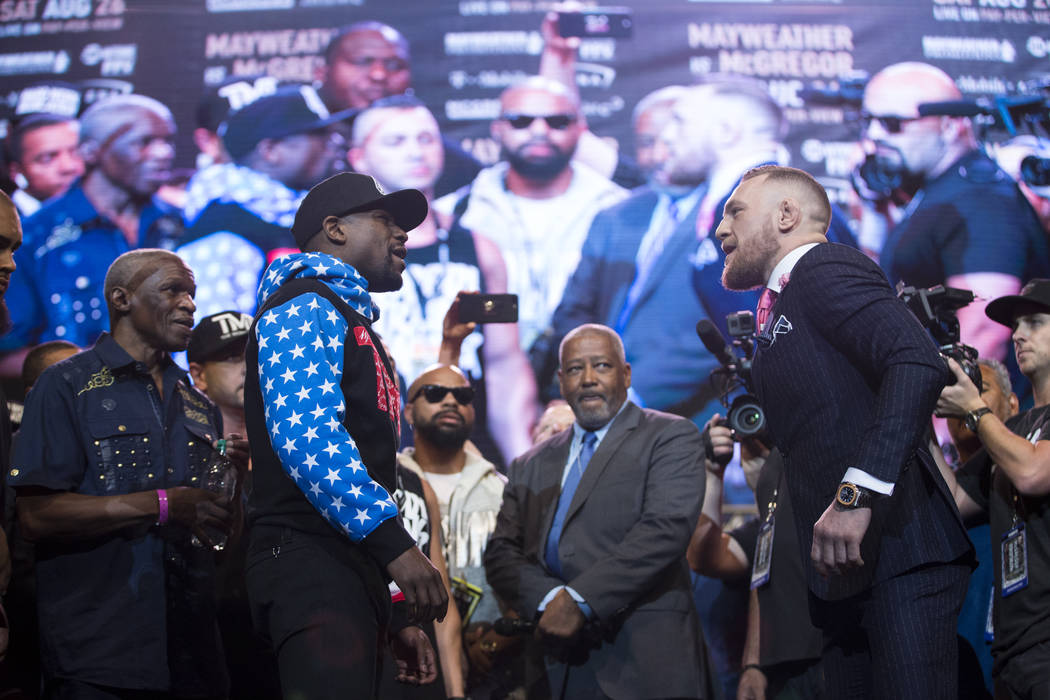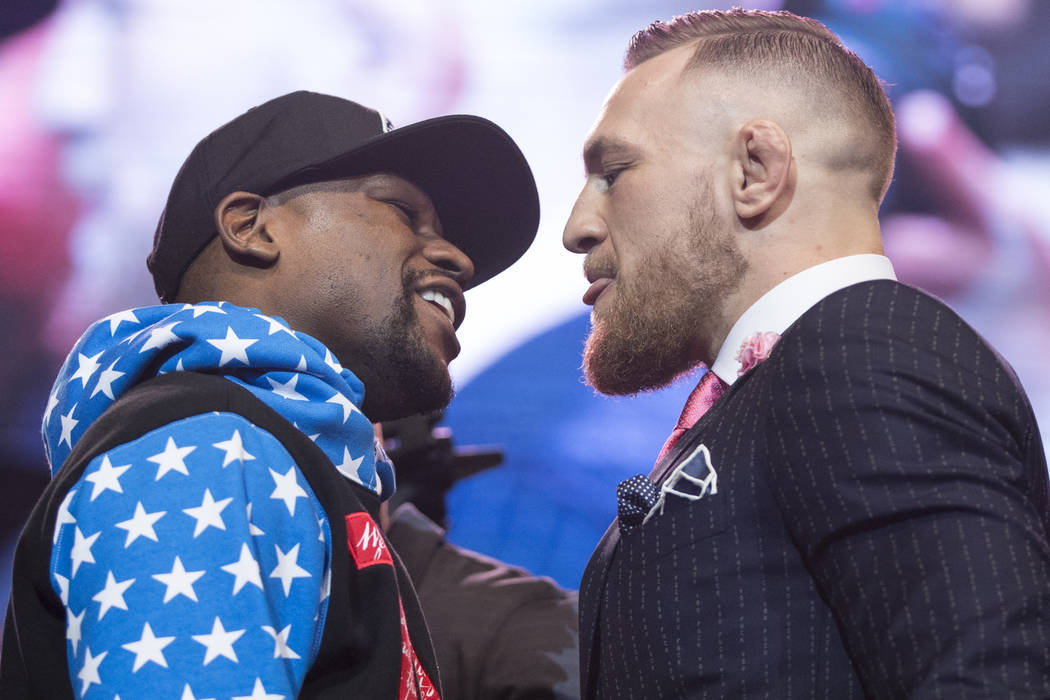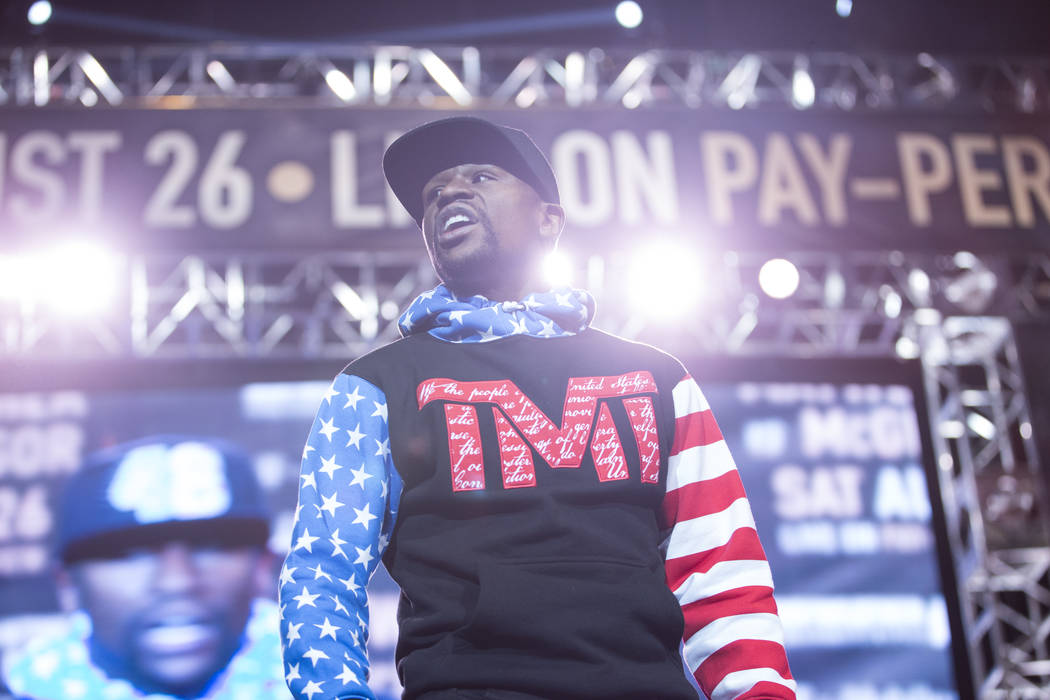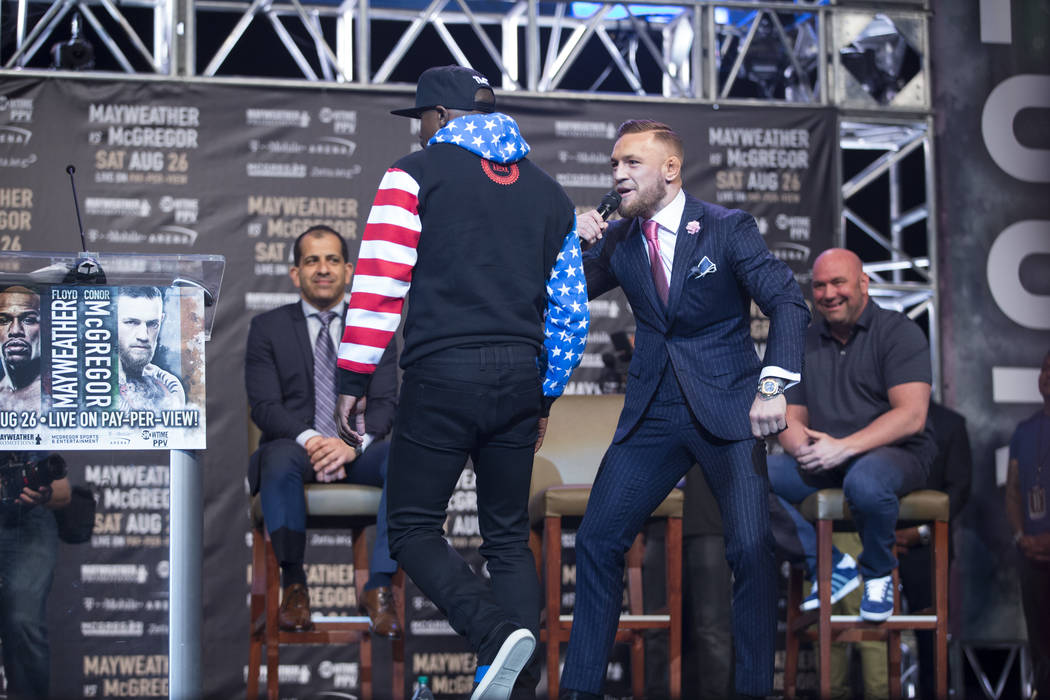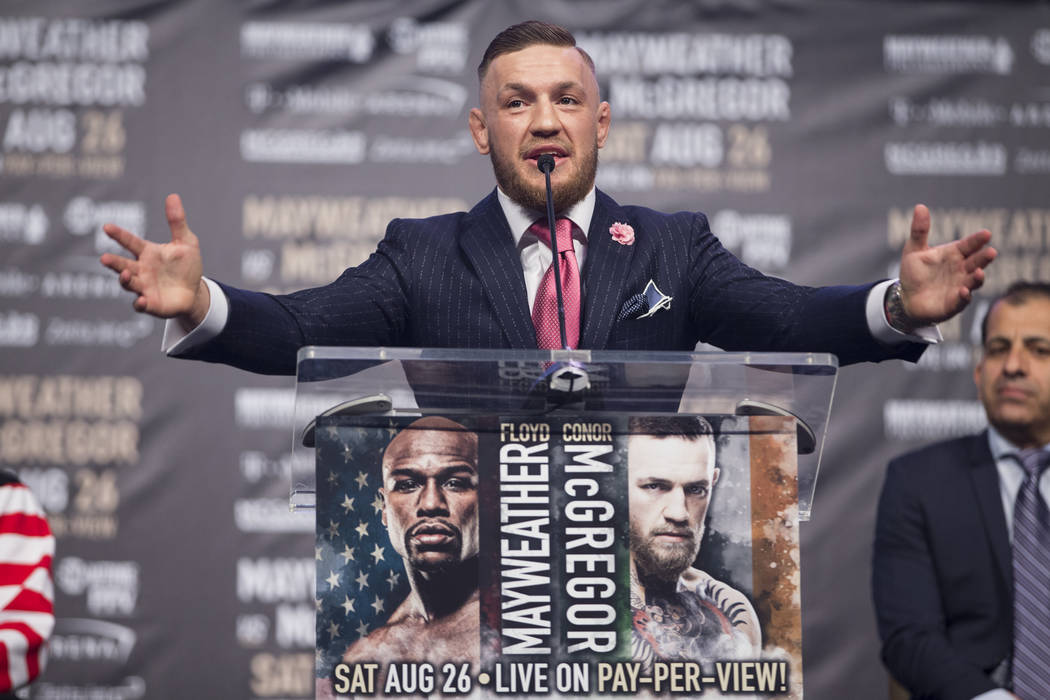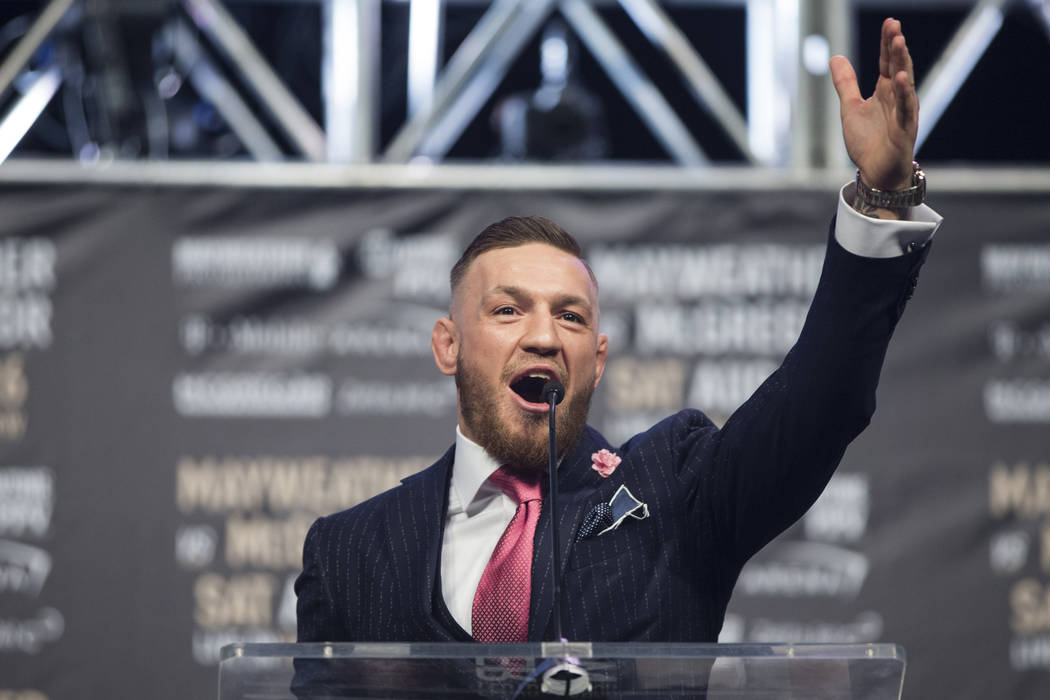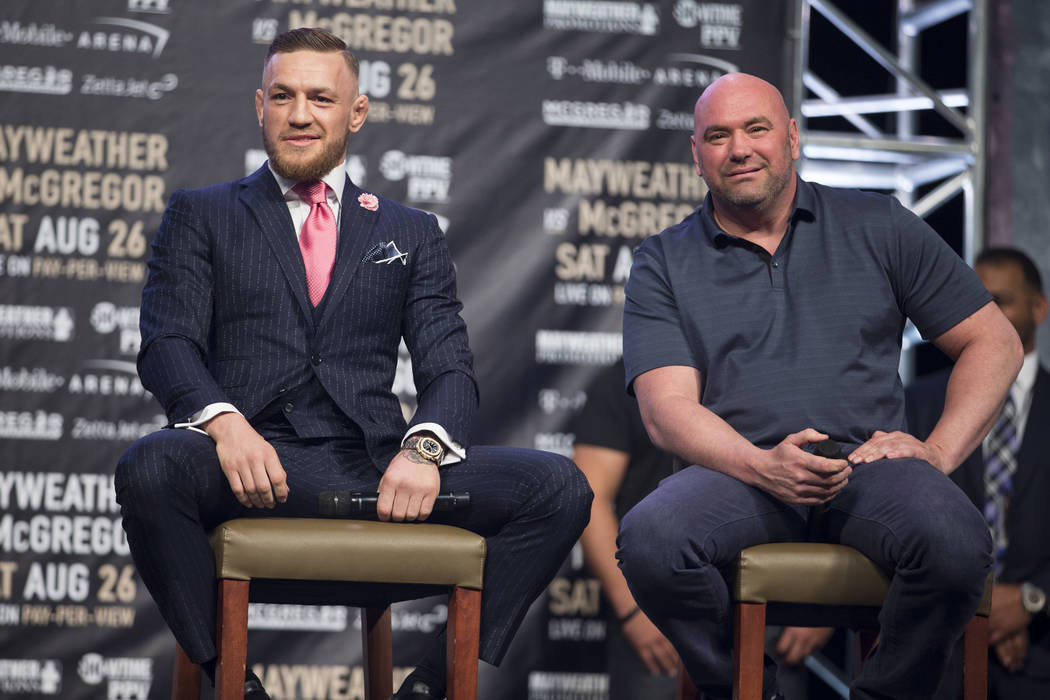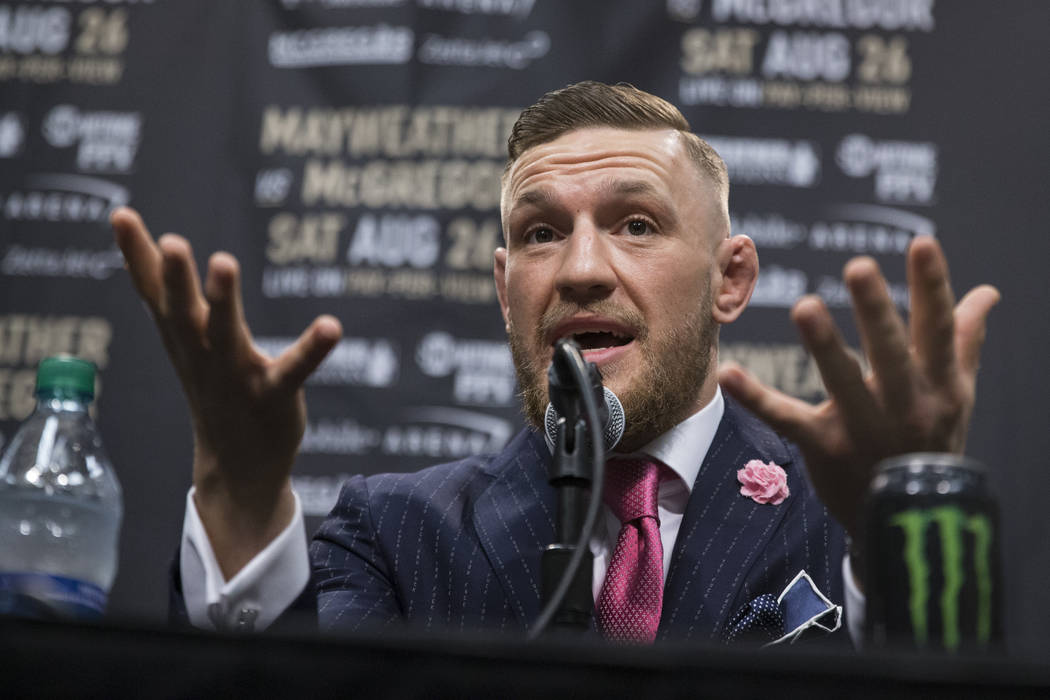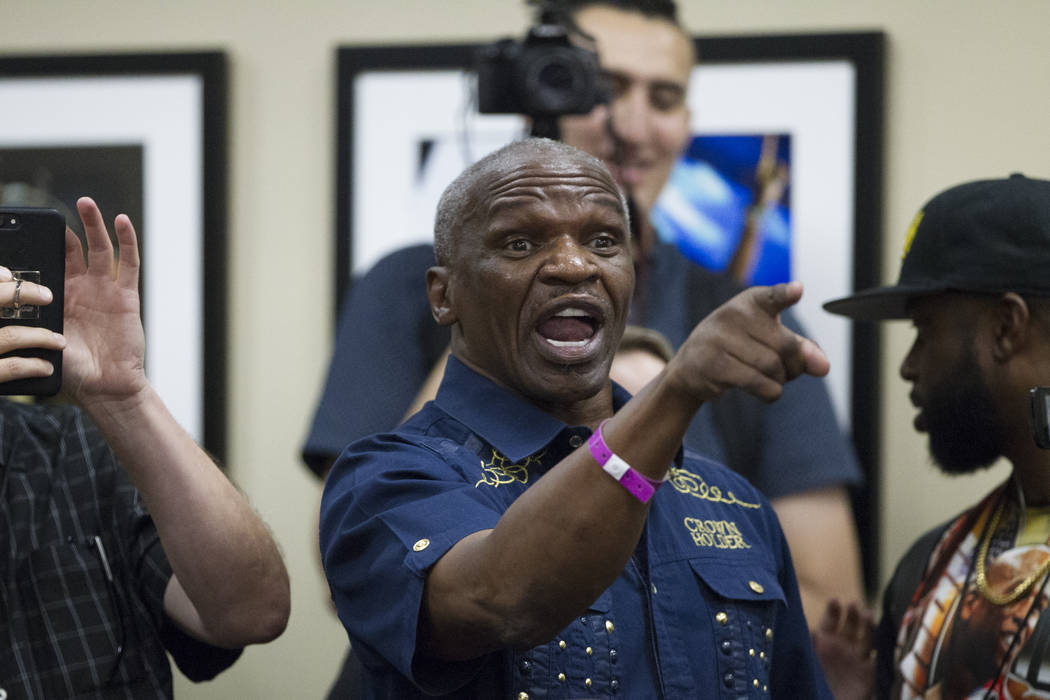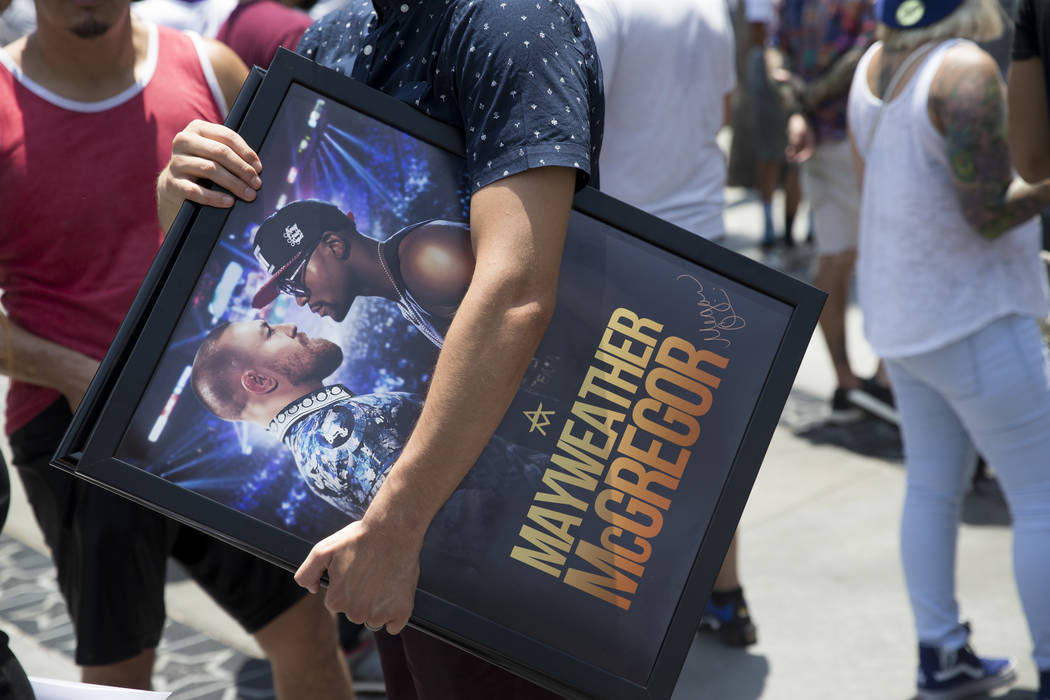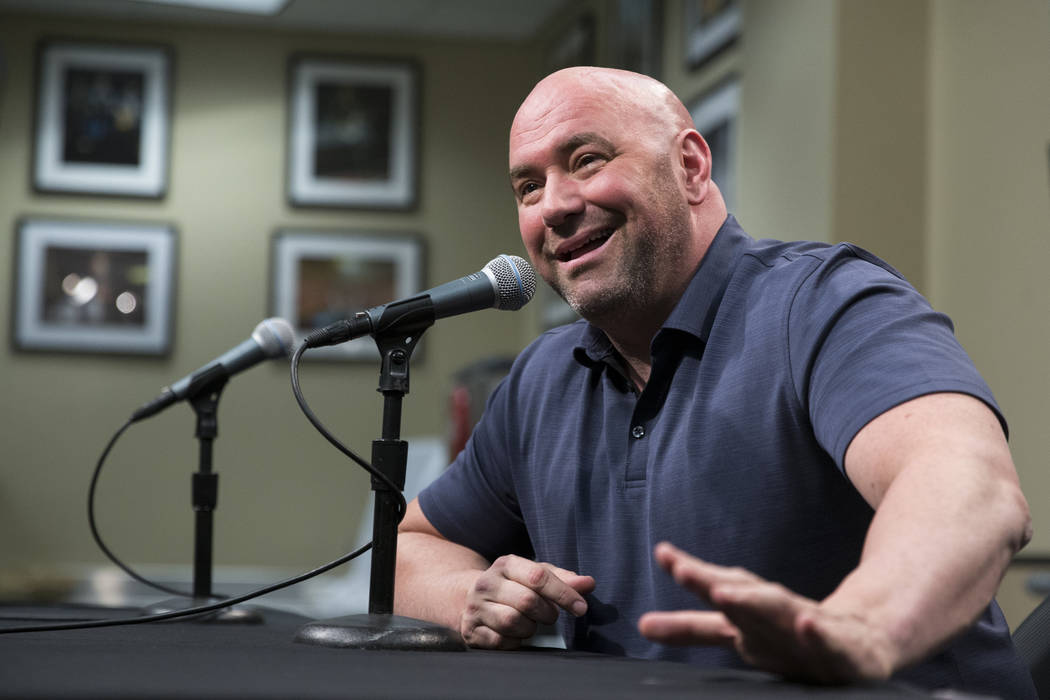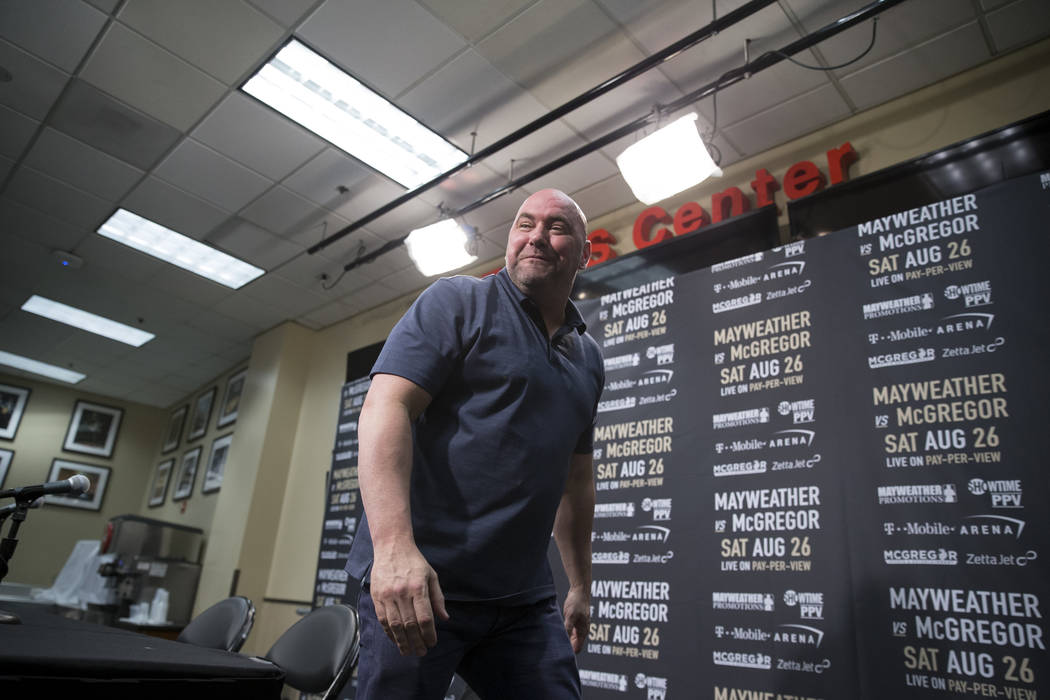 LOS ANGELES — Musician Aloe Blacc's biggest hit contains the lyrics "Go ahead and tell everybody, I'm the man, I'm the man, I'm the man."
That alone made him the perfect opening act for two of the most self-aggrandising acts in all of sports as they embarked on a world tour of news conferences Tuesday before an estimated crowd of 11,000 at Staples Center.
Blacc didn't even perform the song he's most known for when he took the stage to open the proceedings for Floyd Mayweather Jr. and Conor McGregor on the first stop of their promotional tour before their Aug. 26 boxing match at T-Mobile Arena.
Both fighters had plenty of ego-driven quotes to make up for it.
"God only made one thing perfect, and that's my boxing record," Mayweather said to conclude a speech that was equal parts roast and his affirmation of his greatness.
The odd format of the program, including the opening musical number, didn't leave much room for the oral exchanges that have been anticipated since the fight was announced last month.
But there still was plenty going on under the big top of one of the biggest media circuses in sports history.
McGregor was called onstage first and awkwardly left alone to pose and dance to Mayweather's entrance music for several minutes.
The undefeated boxer, who is coming out of retirement amid a report of a $22 million outstanding tax bill, drew mostly boos from an overwhelmingly pro-McGregor crowd.
After the cursory speeches from Showtime sports chief Stephen Espinoza and MGM president of sports and entertainment Richard Sturm, UFC president Dana White yelled into a microphone to introduce McGregor.
"I couldn't hear anything those (expletives) said," McGregor told the crowd. "Thank (expletive)."
McGregor predicted a knockout and mocked on Mayweather's choice of attire before delivering a somewhat honest assessment of the risk he is taking by challenging one of the best boxers in history despite no experience inside the ring.
"No one's done this (expletive) before," McGregor said. "You have to give me that."
Mayweather Promotions CEO Leonard Ellerbe then announced his fighter, though at a lower volume and intensity level than White.
Mayweather paused to look over the disapproving crowd that had booed his walk to the podium before launching into his "Hard work, dedication" chant.
It was obvious from there he had come for McGregor.
"He can look good for a seven-figure fighter," Mayweather said. "He can look good for an eight-figure fighter, but (expletive), I'm a nine-figure fighter.
"This (expletive) made three million his last fight. We know that's training camp money for me."
He was pleased enough with the line that he took a stroll around the stage to laugh at himself. A short time later, he requested a backpack from offstage and produced a $100 million check that he said he hasn't cashed.
That triggered the best exchange between the two.
"That's to the tax man," McGregor said.
"You're right," Mayweather responded. "I'm the IRS, and I'm gonna tax your (expletive)."
There were few other chances for cross-talk, but there's still tour stops in Toronto, New York and London this week.
When there was an opportunity, McGregor's microphone seemed to mysteriously cut out.
"(Expletive) Mayweather and (expletive) Showtime," McGregor said after the show. "They will be able to do nothing after Aug. 26. This man will be unconscious. He's too small. He's too frail. What more can I say?
"They tried to set me up a little bit by just rolling me out there and having me stand on stage for like 10 minutes. I'm just enjoying myself. I feel good, I look good. My company's name is on the poster. Life is so damn good. I'm just blessed."
In other words, he's the man. Unless you ask Mayweather.
Contact Adam Hill at ahill@reviewjournal.com or 702-277-8028. Follow @adamhilllvrj on Twitter.