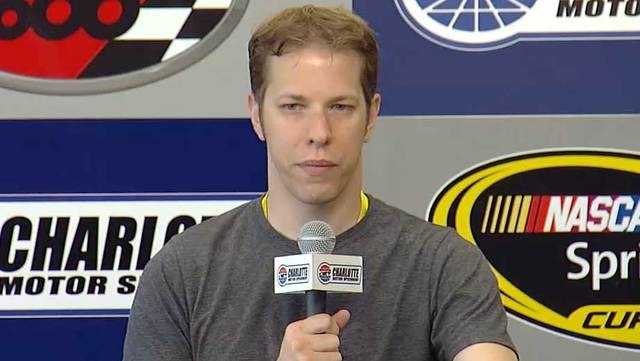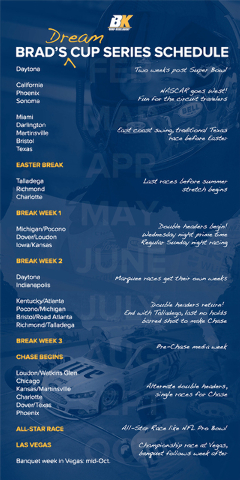 It's easy to like Brad Keselowski the NASCAR driver, because he speaks his mind about a lot of things. Such as wanting to own a tank. He says parking a tank in his driveway would serve as a deterrent to the neighborhood kids who are always running over his mailbox.
You should see what he's saying now.
The 2012 Sprint Cup champion wants NASCAR to basically redo its schedule, because that's the only part of NASCAR that hasn't basically been redone already.
He wants Wednesday-Sunday doubleheaders, which is a novel concept.
He wants the season-ending championship race to be at Las Vegas Motor Speedway, which also is a novel concept, one that would make LVMS president Chris Powell do cartwheels in the tri-oval in front of the main grandstand, should it ever come to pass.
A lot of people probably will pick Keselowski's idea of Wednesday-Sunday doubleheaders apart — what happens if it rains?
But if NASCAR can come up with a really big tarp, his idea of a new schedule that would give race fans more bang for the buck and provide the teams with more time off is sort of intriguing.