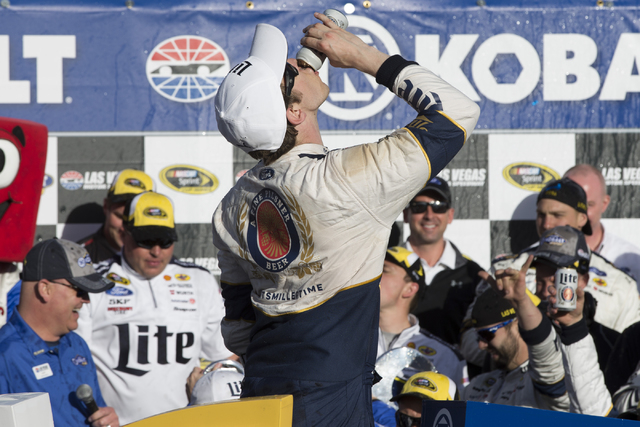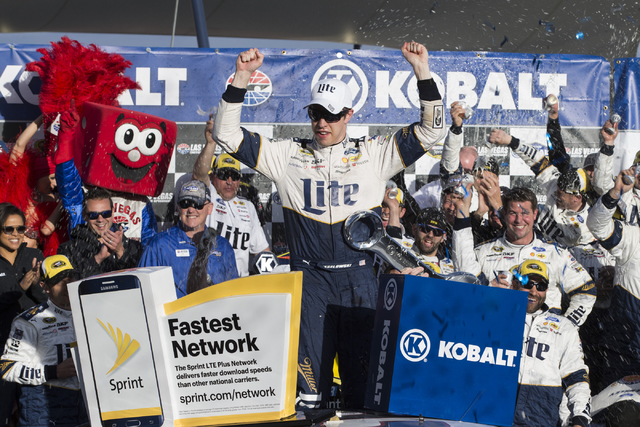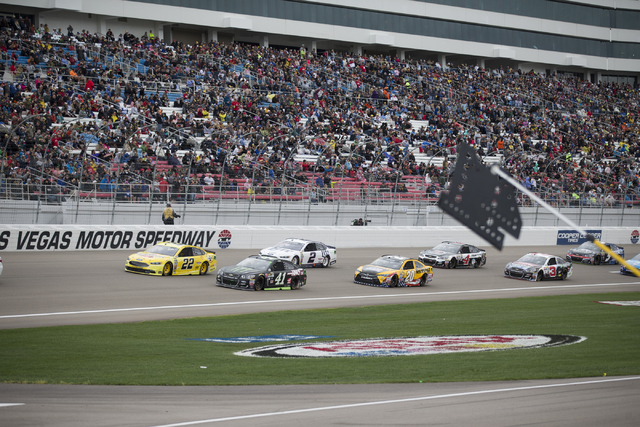 Brad Keselowski passed hometown favorite Kyle Busch six laps from the finish to win Sunday's Kobalt 400 at Las Vegas Motor Speedway under blustery conditions.
Busch, who started 23rd, had grabbed the lead with a bold sixth-to-first place restart in the latter stages of the race but developed a vibration and faded to fourth place at the checkered flag.
Joey Logano finish second, followed by four-time Las Vegas race winner Jimmie Johnson. Both drivers passed Busch on the last lap.
The race was plagued by weather issues. It was delayed 40 minutes because of high winds and rain. The winds continued throughout the race and included a nearby dust storm that nearly overtook the track.
This is a developing story.