Brewers pitcher Will Smith ejected for foreign substance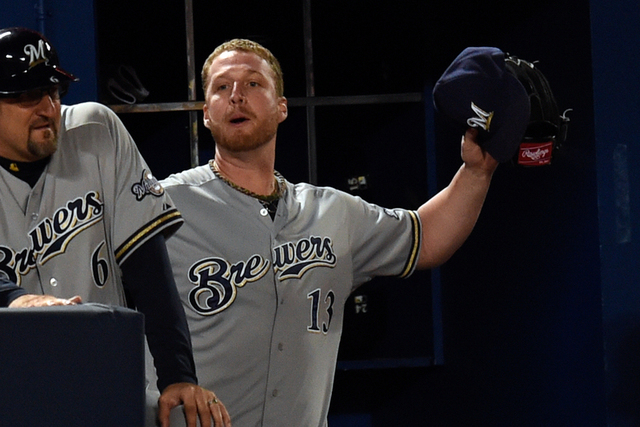 ATLANTA — With the bases loaded and one out in the seventh, Atlanta Braves manager Fredi Gonzalez approached home plate umpire Chris Segal to complain that Milwaukee reliever Will Smith had a foreign substance on his right forearm. Segal gathered the other members of the crew and immediately ejected the infuriated left-hander, who was shown screaming at Gonzalez as he left the field.
Aided by the ejection, the Braves rallied for seven runs in the seventh inning to beat the Brewers 10-1 Thursday night at Turner Field.
The next four Braves to bat after Smith's ejection delivered hits, transforming a 2-1 lead into a commanding seven-run lead over the disoriented Brewers.
Cameron Maybin, Freddie Freeman and Nick Markakis each finished with two RBIs for the Braves.