Bryan brothers win fifth U.S. Open for historic 100th doubles title
September 7, 2014 - 11:39 am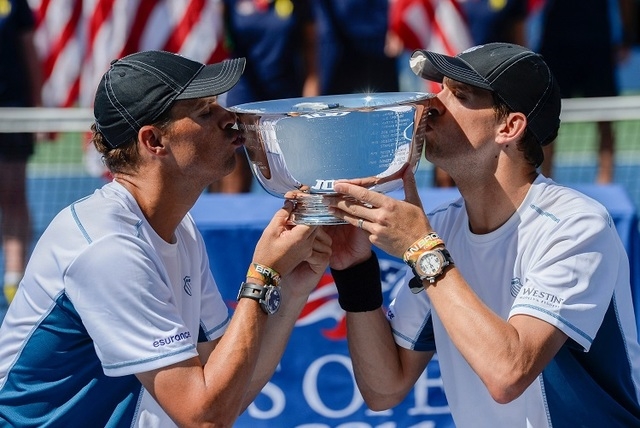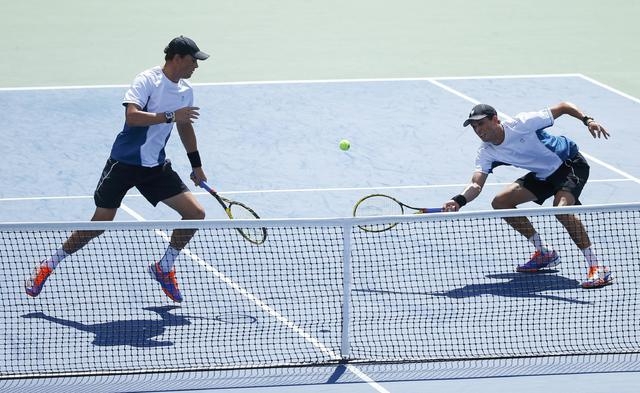 NEW YORK — American twins Bob and Mike Bryan became the first doubles pair to win 100 titles together after they beat Spain's Marcel Granollers and Marc Lopez 6-3 6-4 in the U.S. Open final on Sunday.
The world number one duo broke the 11th seeds once in each set to claim their fifth U.S. Open title and take their 16th grand slam title together.
"We're obviously ecstatic," said Mike Bryan. "To win it here in front of this crowd makes it all the more special but we had to play our best match of the tournament to win today."
The top seeds made their move in the fourth game of the opener and when they broke in the seventh game of the second set there was no way back for the Spanish pair.
Left-handed Bob Bryan served out for an historic victory.
The win gave the 36-year-old brothers a first grand slam title of the year and they have now won at least one grand slam title together for 10 consecutive years.
"We're not going to rest on our laurels," Mike Bryan said. "We're having a lot of fun playing together, we're going to keep pushing and we're not stopping any time yet."
RELATED:
Serena Williams looking for 3rd consecutive US Open title