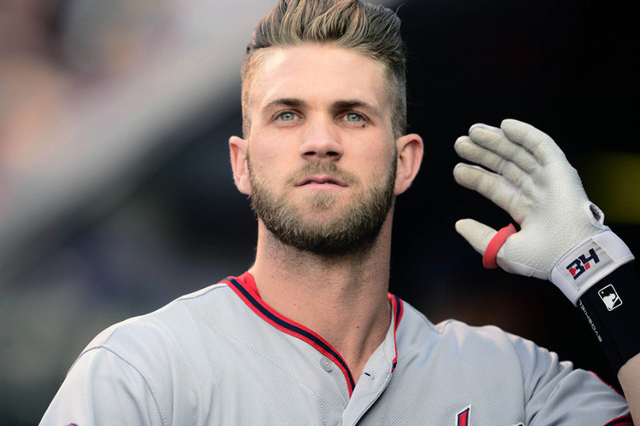 The Washington Nationals haven't given their fans much to cheer about in August, losing 14 of 22 games to fall five games behind the New York Mets in the NL East.
However, the Nats did manage to pull off back-to-back wins over the Milwaukee Brewers on Saturday and Sunday and Washington right fielder Bryce Harper showed off his strong arm along the way.
Harper almost threw out Jonathan Lucroy on Saturday trying to tag up and score on a fly ball to deep right and the Las Vegan gunned down Ryan Braun at second base Sunday on a drive that bounced off the wall.
Check out the video below.