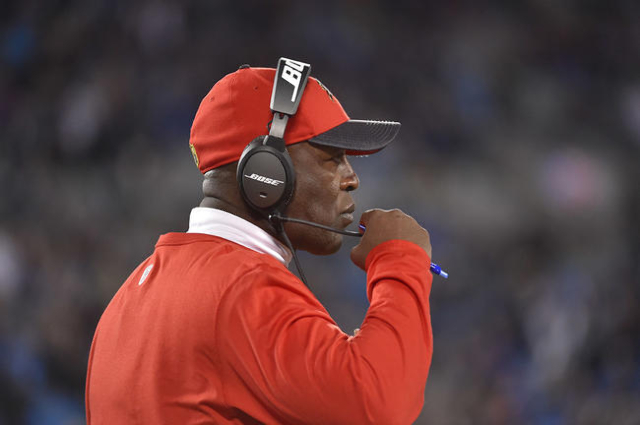 The Tampa Bay Buccaneers fired head coach Lovie Smith on Wednesday night.
The team made the announcement in a statement sent to media outlets after 10 p.m. ET.
Smith, 57, completed his second year in Tampa with a 6-10 record in 2015. In two seasons as coach, he compiled an 8-24 record with the Buccaneers.
"After careful consideration, we informed Lovie that we have decided to make a change," Buccaneers co-chairman Joel Glazer said. "I want to thank Lovie for his hard work and dedication to the Buccaneers during his time here.
"This decision was difficult on a variety of levels. I am disappointed that we were not more successful these past few seasons, but we are committed to doing what is necessary to give our fans the winning team they deserve."
Glazer said general manager Jason Licht will oversee the search for a new coach.
Smith was the head coach of the Chicago Bears from 2004 to 2012. He guided the Bears to the Super Bowl after the 2006 season and to three division titles. Smith posted an 81-63 record in nine seasons with the Bears.