Caleb Stearman sets up Foothill for volleyball state title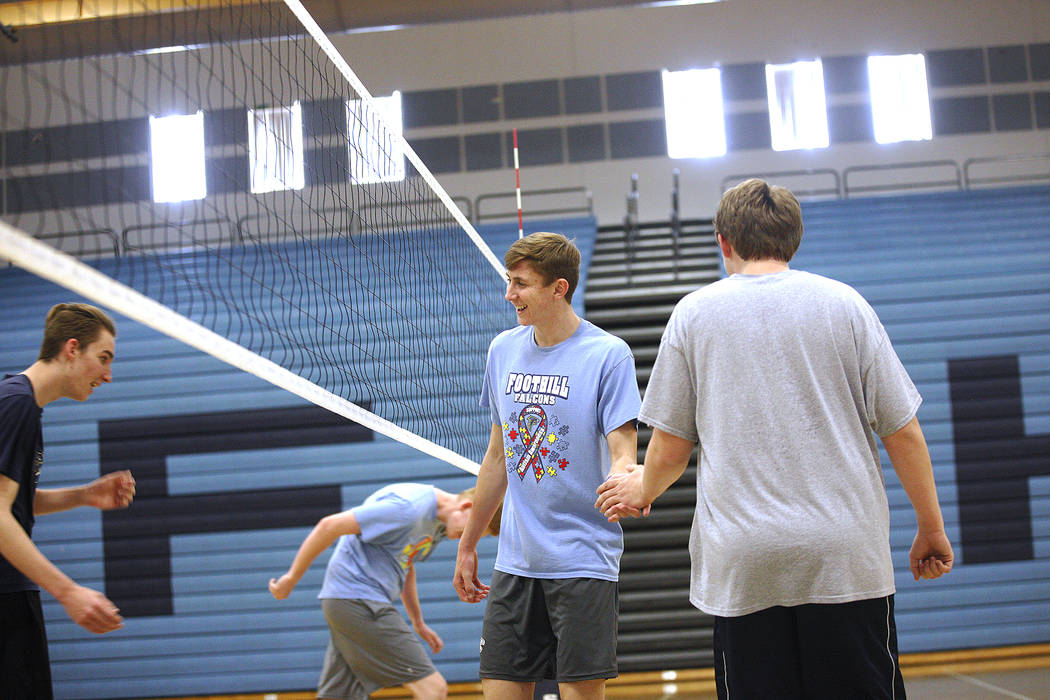 Foothill junior Caleb Stearman hears plenty of stories about volleyball from his mother, Christel, who played at UNLV from 1996-99.
He has a few he can share with her, too.
Stearman, a 6-foot-5-inch All-Sunrise Region setter, has helped propel the Falcons to their first Class 4A state boys volleyball tournament. Foothill plays Arbor View on Tuesday at 7 p.m. with the winner playing either Centennial or the Cougars on Thursday for the state title.
"He loves volleyball. You can see it," Falcons coach Lewis Miranda said of Stearman. "He's always on the court for us. He's a kid that we expect a lot from. I know people have keyed in on him, but that's also been a benefit for the other kids … So he's been huge for us this year."
Stearman didn't play competitive volleyball until ninth grade, preferring basketball while growing up in Utah and Colorado, before moving to the Las Vegas Valley as a seventh-grader.
Neither state offered boys volleyball.
"It wasn't until he moved here that we even realized he'd have an opportunity to play this sport," his mother, Christel, said. "We got a group of (boys) together and I taught them the basics of volleyball. He just really picked up on it."
Stearman played basketball and volleyball as a freshman at Foothill, and spent the last three seasons developing into one of the school's top two-sport athletes.
The training — specifically the jumping and explosive bursts — goes hand in hand, and Stearman said he spends most of his spare time in the gym, practicing for both sports.
"It just kind of translates for both," he said. "I'm a gym rat."
Stearman started on the wing for the Falcons during the winter and is equally versatile on the volleyball court. He uses his size, quickness and instincts in both sports to impact a game in a variety of ways, and said his teammates bring out the best in him.
"I have to make sure they're on top of their game so I can be on top of mine," he said.
A little growth spurt helped him, too.
So does his mom — and her stories.
"(They) kind of motivated me," he said. "Now, it's trying to be as good as her."
More preps: Follow all of our Nevada Preps coverage online at nevadapreps.com and @NevadaPreps on Twitter.
Contact reporter Sam Gordon at sgordon@reviewjournal.com. Follow @BySamGordon on Twitter.