Cancer survivor completes Boston Marathon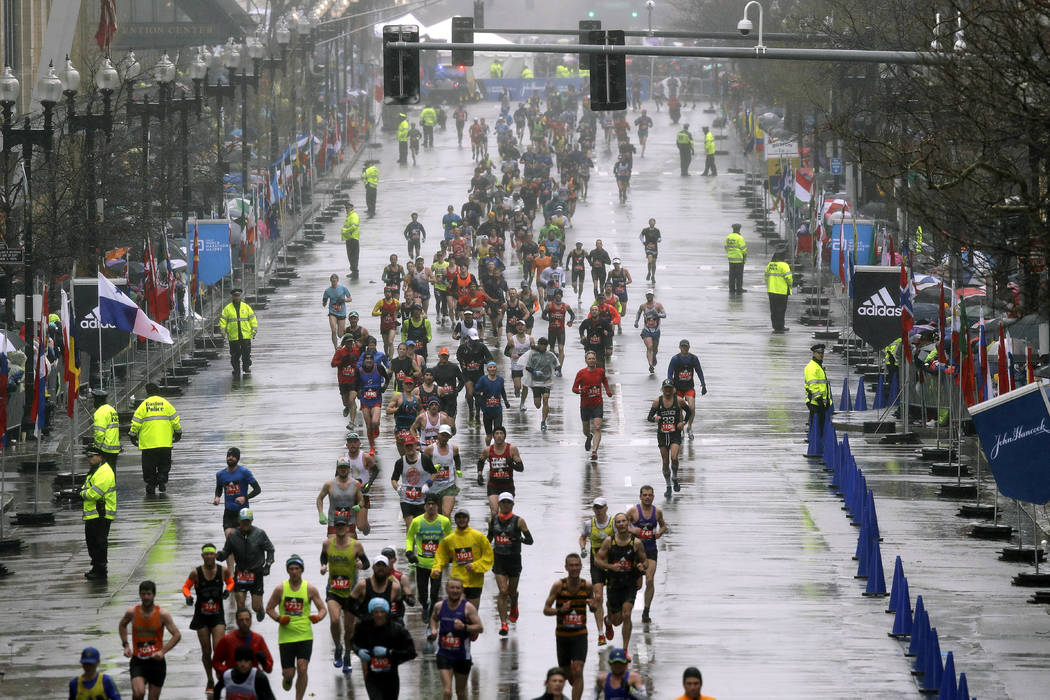 BOSTON — Cancer survivor Mary Shertenlieb wasn't about to let rain, wind or cold stop her.
Shertenlieb crossed the Boston Marathon finish line at 12:18 a.m. Tuesday, about 13 hours after she started the race.
The leukemia survivor was at mile 15 on Monday when she went to a medical tent, shivering, with purple lips, thinking she had hypothermia.
She called her husband, Rich, and he suggested she come home, take a hot shower, put on dry clothes, then restart the run.
Mary Shertenlieb, a leukemia survivor raising money for a cancer hospital, was at mile 15 of the Boston Marathon when conditions got so bad she had to stop.

But she was determined to complete the race. She and her husband crossed the finish line together at 12:18 a.m. pic.twitter.com/f0Y3PJHn7b

— ESPN (@espn) April 17, 2018
The couple later went back to the spot she stopped and finished together, holding hands.
She raised about $33,000 for cancer research.
Rich Shertenlieb is co-host of the Toucher and Rich Show on Boston sports talk radio station WBZ-FM, known as 98.5 The Sports Hub.