Cancer survivor to tackle challenge at Rock 'n' Roll marathon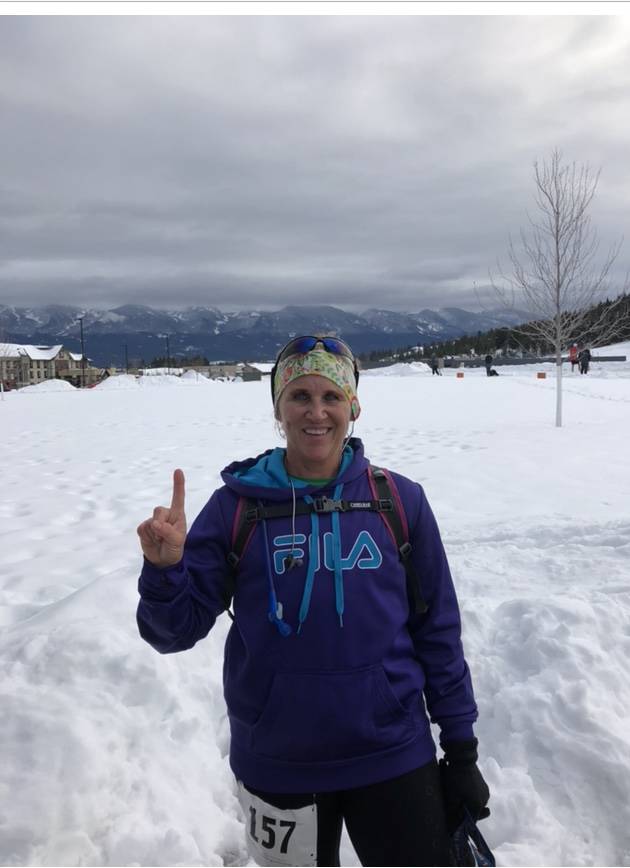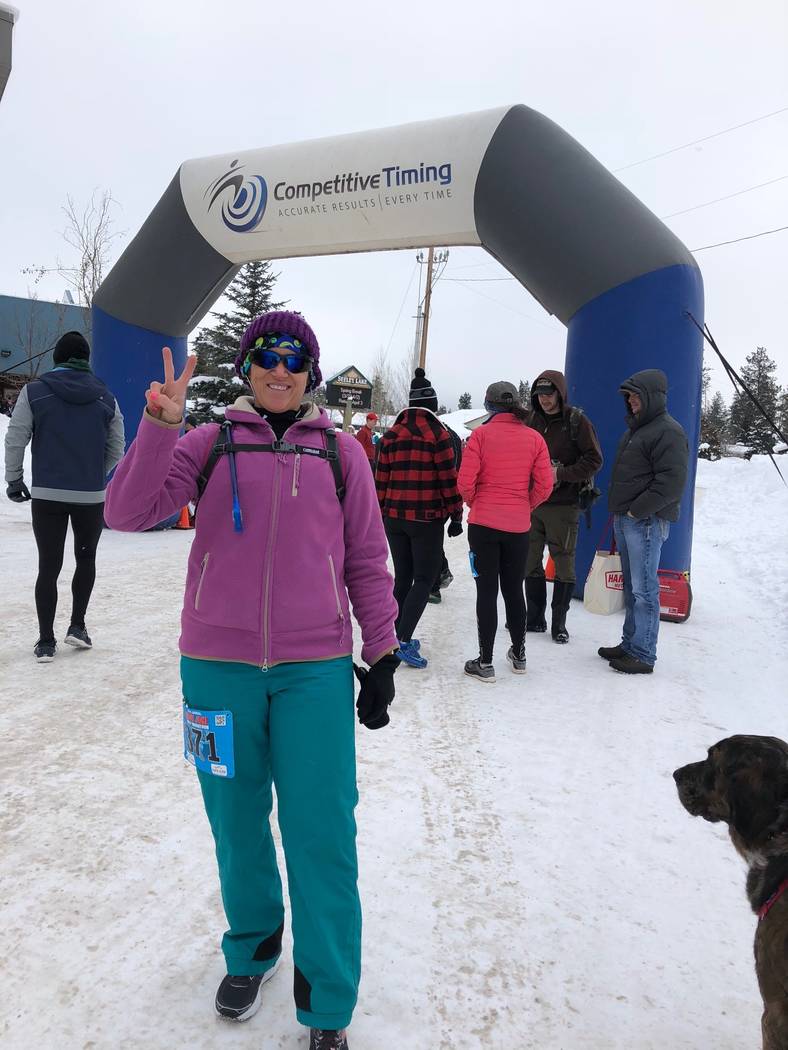 Jenny Whitaker's aggressive HER2 breast cancer did more than just attack her body.
Following a yearlong course of treatment, one that had her going in every three weeks for a full year of "an infusion of some kind of chemical," it also sent her into a depression.
"I found myself kind of framing every decision I made like 'What if I don't make it?' … and it really just started messing with my head so I just needed to set a really big, audacious goal."
That goal — one she came up with last November — is why the Bozeman, Montana, resident will travel to Las Vegas this month to race in the Rock 'n' Roll Half Marathon.
It will be her 11th half-marathon of the year as she nears the completion of her goal — one half-marathon per month for each month of 2018.
Whitaker said she has been a runner for 20 years, but not too seriously until the past few years. She had been racing more and started doing half-marathons, posting her best time in September 2016. Two weeks after that half-marathon, her husband, Rich, found a lump near her ribs.
Four months after a mammogram had come back clean, Whitaker was diagnosed with an aggressive cancer at 44 that took a year of treatment and wrapped up in October 2017.
"You get so used to going to doctor's appointments and being on this schedule of where you're supposed to be and just kind of feeling like you're in this safety net because they're checking you all the time," she said. "Every time you go in, they do an exam and then when you get done you just kind of feel like your umbilical cord has been cut and you're just like 'OK, what now?'"
That brought upon a period of time in which she said she fell into a funk.
"It's a very stressful time because every little thing that happens you wonder 'Is it back? is it here?'" Rich Whitaker said. "It's very difficult to move forward even though they're like 'Oh, you're good, you're good to go.' It's difficult to move forward from that."
But running — a big part of her life before the cancer — helped her both during treatment and after.
Whitaker ran a 10K after her second round of chemo and also ran a race in Arizona months later. She also thinks that going into the treatment in good physical shape helped her tackle the cancer.
She has spent most of this year racing in Montana, with one Rock 'n' Roll race in Nashville thrown in and wasn't planning on doing the race in Las Vegas but Rich surprised her and promised to run with her, too.
Rich spent five years living in Las Vegas, and the couple tries to come down every few years.
"She had the first half, maybe a little bit more than half the year booked out and then she was like 'Well, I don't know what to do later in the year,' because obviously in Montana the weather starts getting pretty (cold) starting in October, so I just thought it'd be a nice surprise for her," he said.
After Las Vegas in November, she will finish her year-long challenge with a half-marathon around her neighborhood in December along with 15 of her closest friends and supporters.
"It wasn't my intention to inspire anybody or anything, but I've had a lot of feedback of people saying that I've inspired them so I just want it to be a message to other," Whitaker said, "especially breast cancer patients, that there is life after."
Contact Betsy Helfand at bhelfand@reviewjournal.com. Follow @BetsyHelfand on Twitter.
Toyota Rock 'N' Roll Marathon and Half Marathon
Who: More than 50,000 participants in four events
What: Road races on the Strip.
When: Nov. 10-11.
Where: Las Vegas Boulevard.
Events: 5k (Nov. 10); 10K, half marathon and marathon (Nov. 11).
Registration: Closes Sunday at www.runrocknroll.com