Chaparral girls make strides in OT loss
December 31, 2014 - 9:32 pm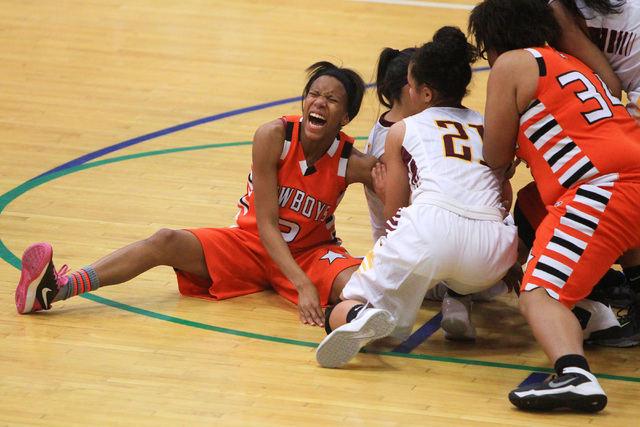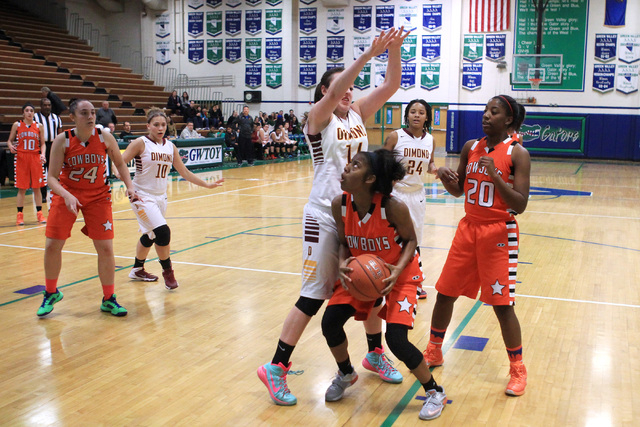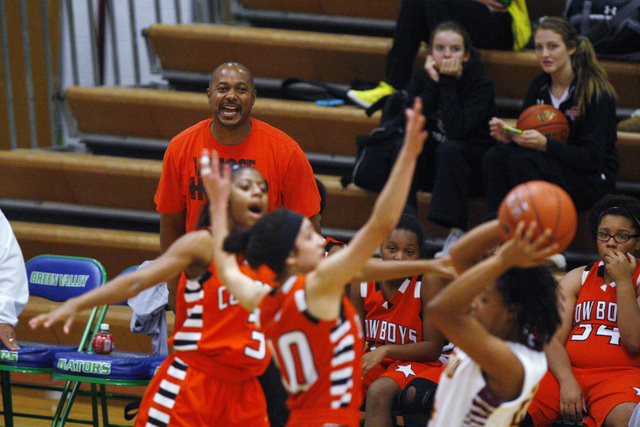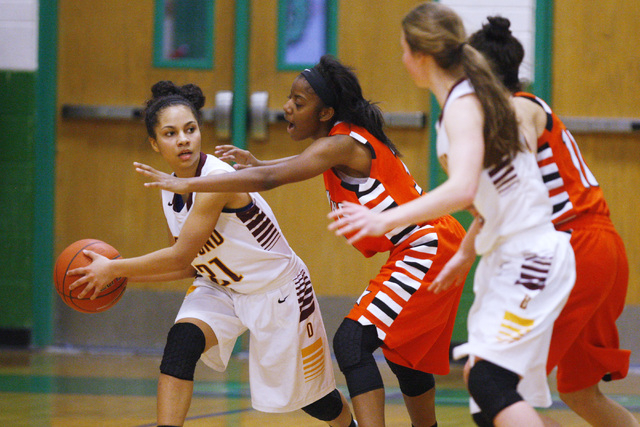 The end result wasn't what Chaparral's girls basketball team wanted Wednesday.
But there was no denying the Cowboys continue to show improvement.
Just four days after a double-figure loss to Dimond (Alaska), Chaparral nearly got revenge in the Silver Bracket final of the Gator Winter Classic at Green Valley before falling 59-57 in overtime to Dimond.
"We have had a big turnaround this year," said Chaparral coach Chris McFarland, whose team finished 9-17 last year but is 8-4 this season. "The girls have been working hard. They had a great summer, and they have put a lot of time in since then. It's paying off for them."
The Cowboys, who lost to the Lynx 68-53 in pool play Saturday, should have won Wednesday's rematch.
Despite falling behind 41-36 in the fourth quarter, Chaparral fought back to tie the game 49-49 when Amanda Delgado made two free throws with 49.6 seconds left.
Chaparral missed six free throws earlier in the quarter and finished the game 23 of 42 (54.8 percent) from the free-throw line.
Dimond's Dejha Canty made 1 of 2 free throws with 11.6 seconds to go, giving the Cowboys another opening.
Marcia Hawkins was fouled while driving to the basket with 0.5 seconds left.
Hawkins hit the first free throw, but missed the second to force overtime.
Dimond scored the first six points of the overtime, and Chaparral never recovered.
"We need to work on game situations like that," McFarland said about his team not being able to finish strong. "We've got to get better at it. When it came down to crunch time, I think fatigue kicked in a little."
Hawkins scored 11 of her 16 points after the third quarter. Taij Criss-Felton had 16 points and Delgado 13 for Chaparral. Jade Hazelton grabbed 23 rebounds.
"We lost a couple of games here, but we made it back to the championship game," McFarland said. "We came a long way. They got that taste in their mouth, and now they know what it feels like."
Dejha Canty and Lexi Wingert each scored 15 points for Dimond.
Chaparral advanced to the Silver final when Needles had travel issues Wednesday morning.
The Mustangs' van slid off the road on the way to the tournament. No one was injured, but because of safety concerns, the team returned home.
Chugiak (Alaska) abandoned its morning game against Dimond to keep from having to change its return flight home, sending Dimond into the Silver final.
Contact reporter Bartt Davis at bdavis@reviewjournal.com or (702) 387-5230.
GAELS WIN TOURNAMENT
Chase Jeter had 18 points and 12 rebounds to lead Bishop Gorman's boys to a 71-39 win over Franklin (Ohio) in the championship of the Beach Ball Classic in Myrtle Beach, S.C.
Ugo Amadi added 17 points for the Gaels, who led 33-20 at halftime.
Gorman held Franklin's Luke Kennard to 17 points. He had scored 130 points over Franklin's first three games in the tournament.
For all of Wednesday's scores and highlights, visit www.nevadapreps.com.