Chicago Bulls fire head coach after 5 seasons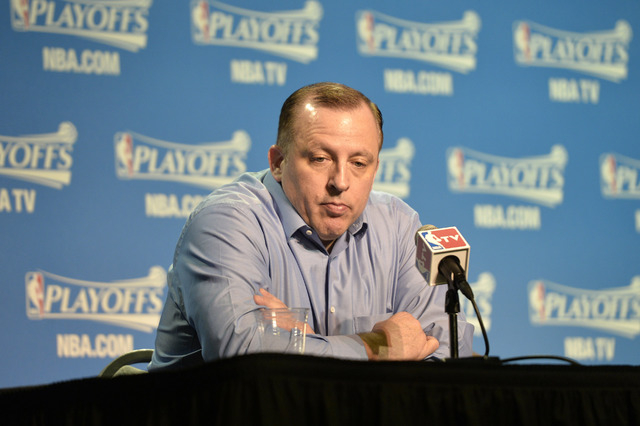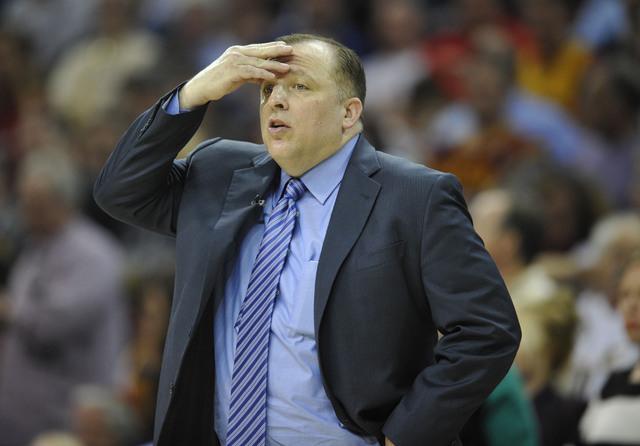 Tom Thibodeau was fired by the Chicago Bulls on Thursday, ending a mostly successful run as head coach with 255 wins in five seasons.
Thibodeau has $9 million remaining on his contract, and such moves are not in the history of Bulls chairman Jerry Reinsdorf.
However, friction between Thibodeau, president John Paxson and general manager Gar Forman spiked in the past two years and sparked the separation.
Iowa State head coach Fred Hoiberg is thought to be a leading candidate for the job.
"The Chicago Bulls have a history of achieving great success on and off the court. These accomplishments have been possible because of an organizational culture where input from all parts of the organization has been welcomed and valued, there has been a willingness to participate in a free flow of information, and there have been clear and consistent goals," Reinsdorf said in a statement Thursday. "While the head of each department of the organization must be free to make final decisions regarding his department, there must be free and open interdepartmental discussion and consideration of everyone's ideas and opinions. These internal discussions must not be considered an invasion of turf, and must remain private. Teams that consistently perform at the highest levels are able to come together and be unified across the organization-staff, players, coaches, management and ownership. When everyone is on the same page, trust develops and teams can grow and succeed together. Unfortunately, there has been a departure from this culture. To ensure that the Chicago Bulls can continue to grow and succeed, we have decided that a change in the head coaching position is required. Days like today are difficult, but necessary for us to achieve our goals and fulfill our commitments to our fans."
Speculation of a possible trade of Thibodeau to the New Orleans Pelicans and Orlando Magic reportedly fizzled when both suitors said they would be unwilling to part with first-round draft compensation Chicago was seeking in a coach swap.
The Bulls' power structure became dysfunctional over the past two seasons over debates about player usage and minutes restrictions, practice structure and control of the coaching staff.