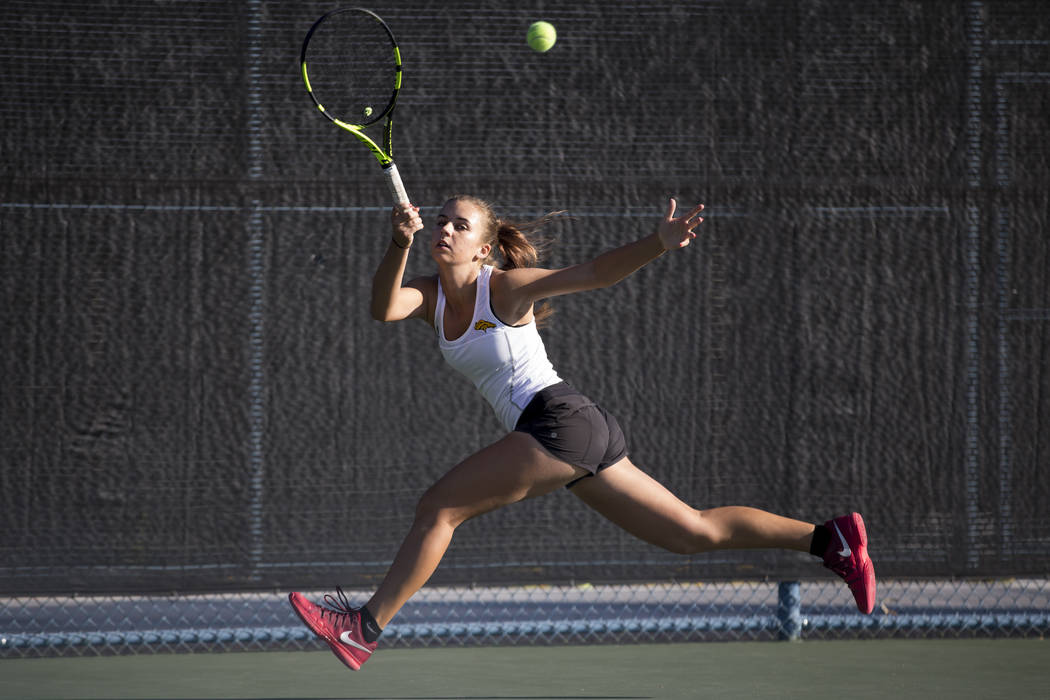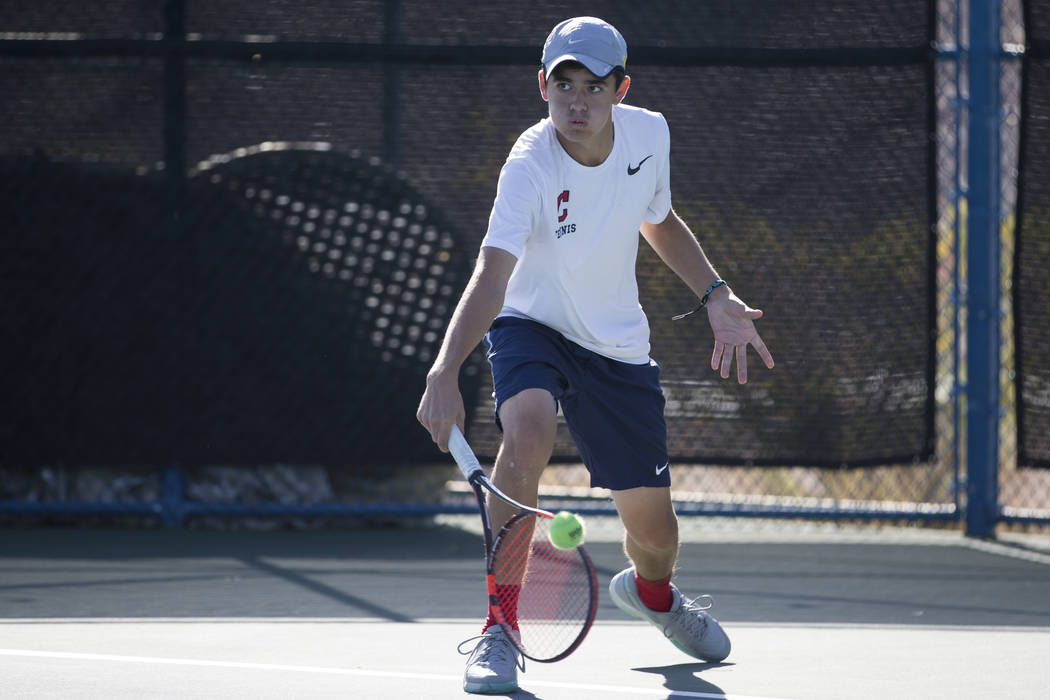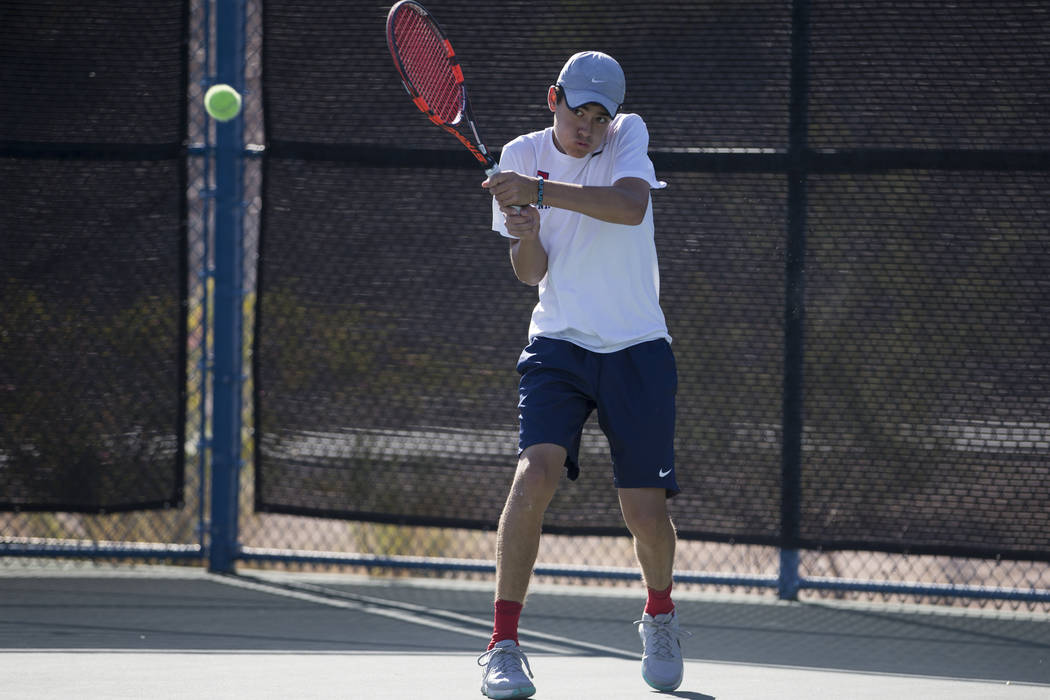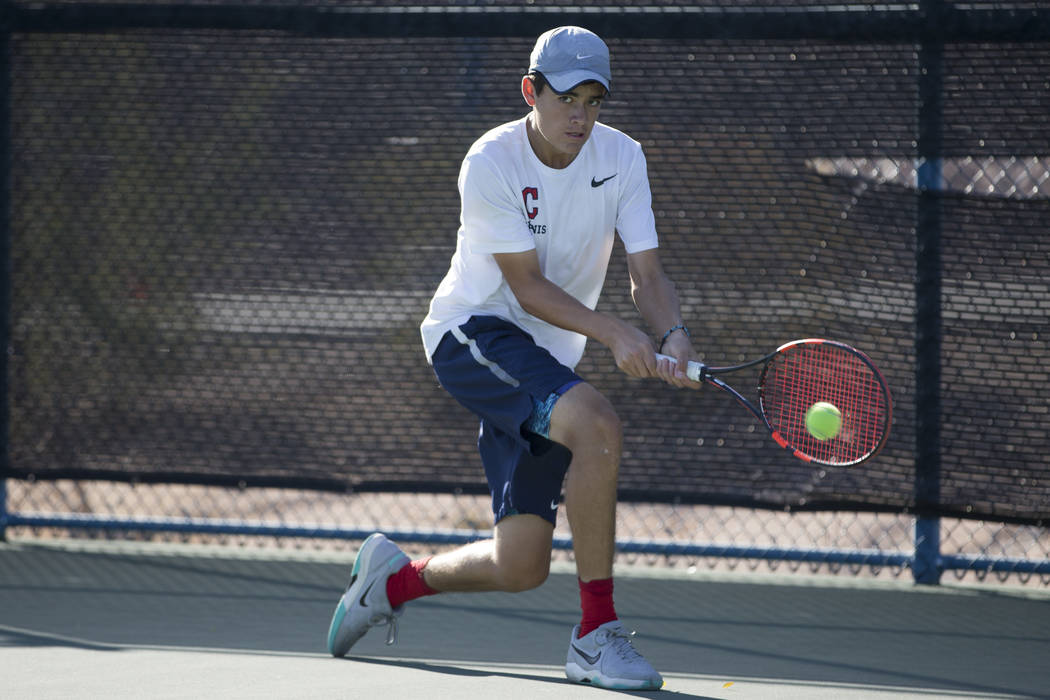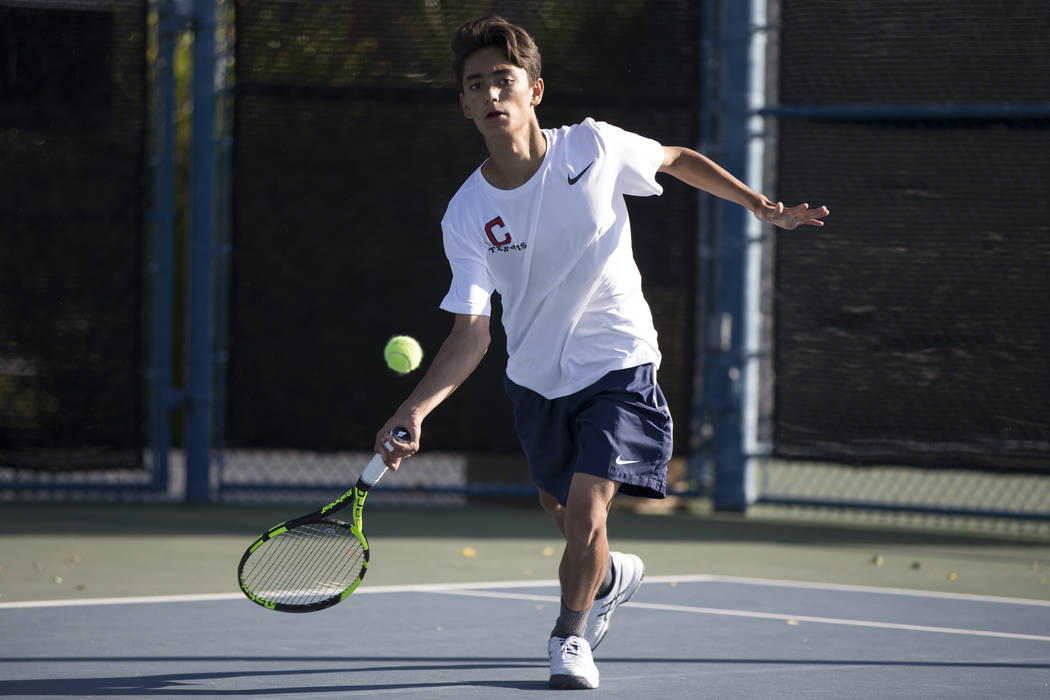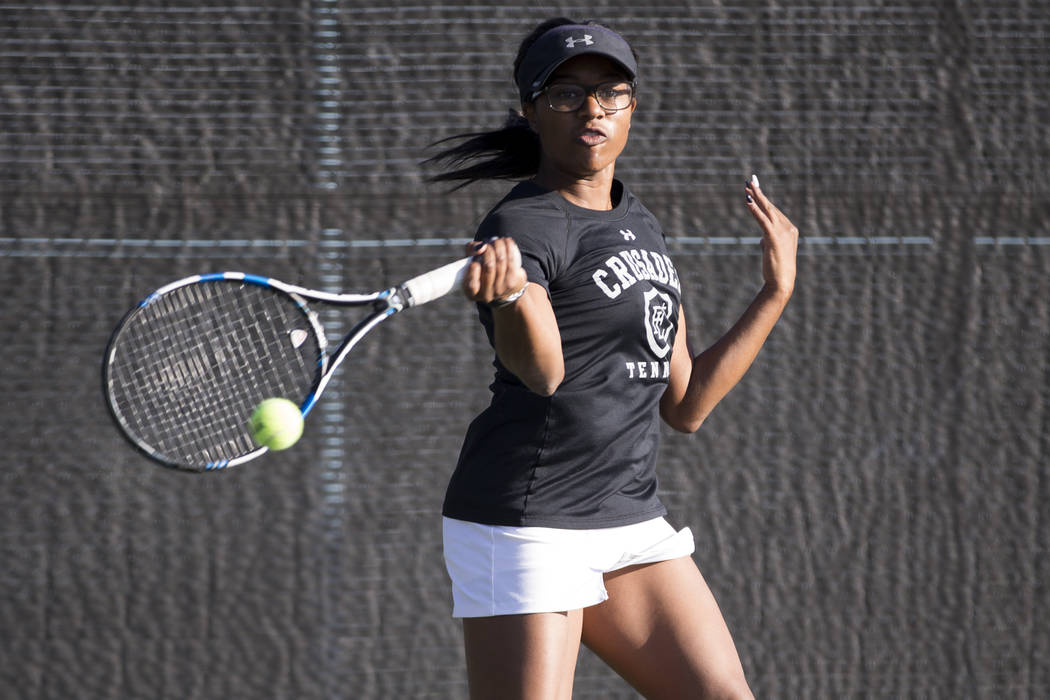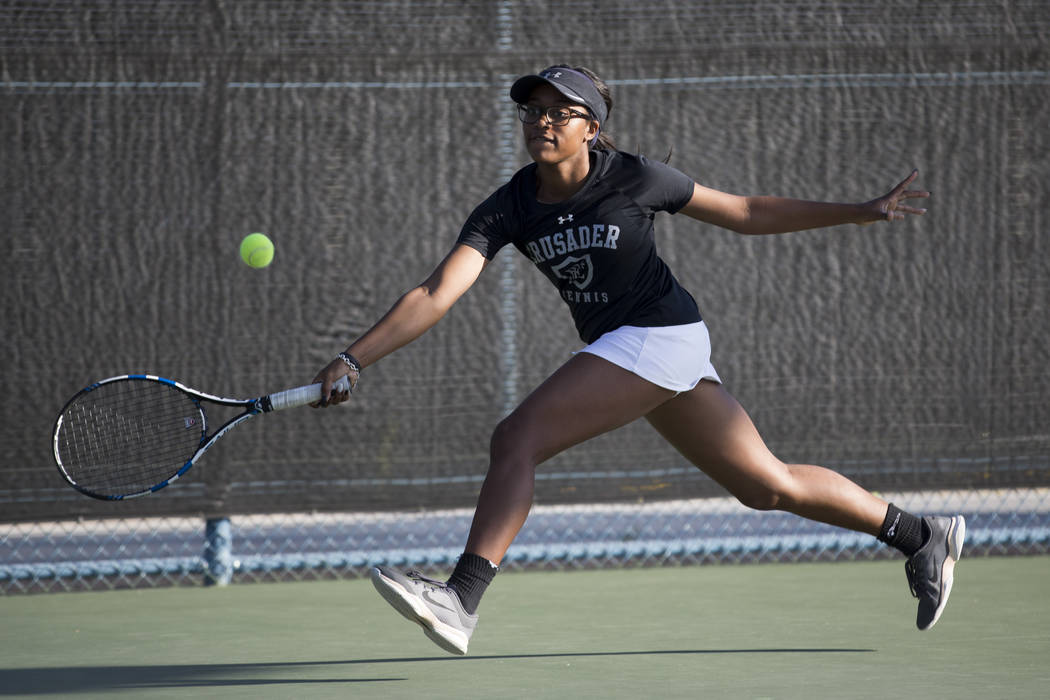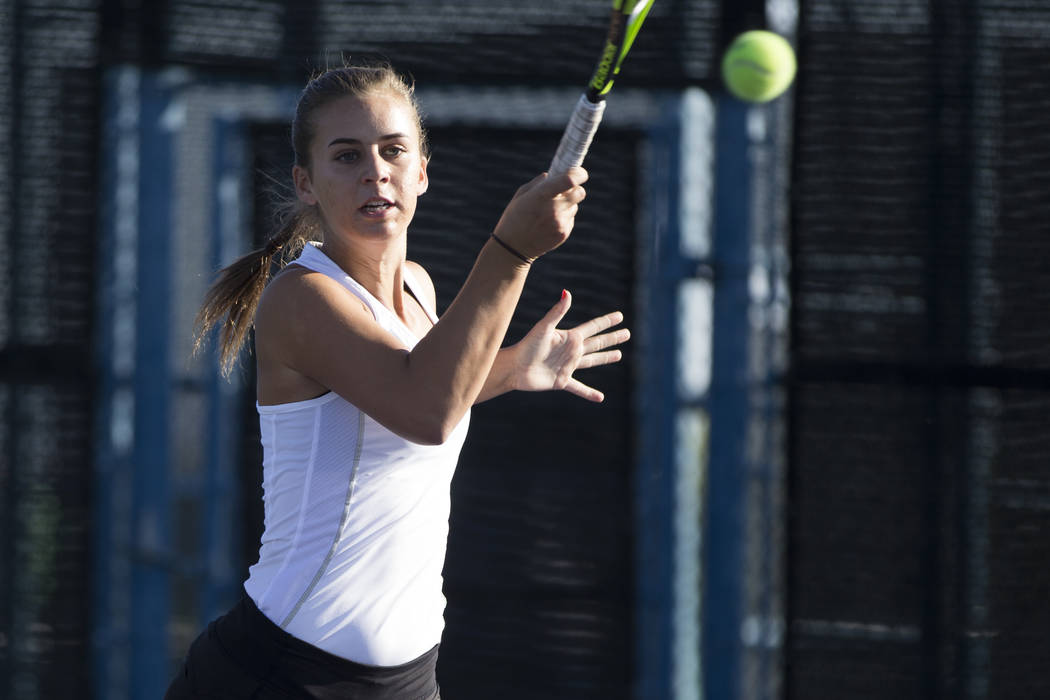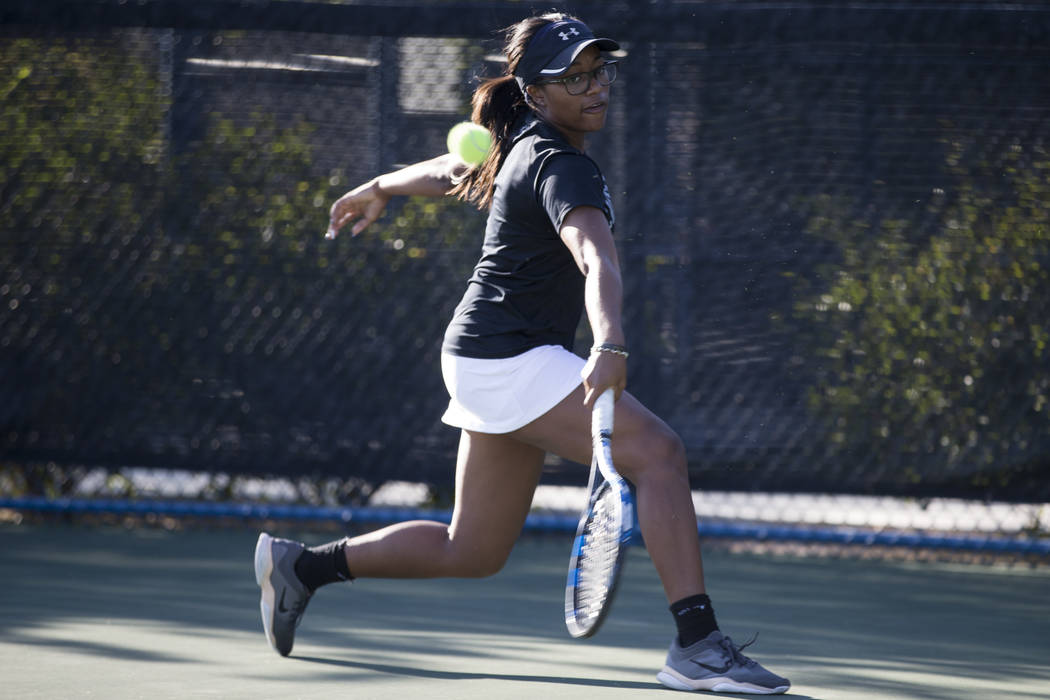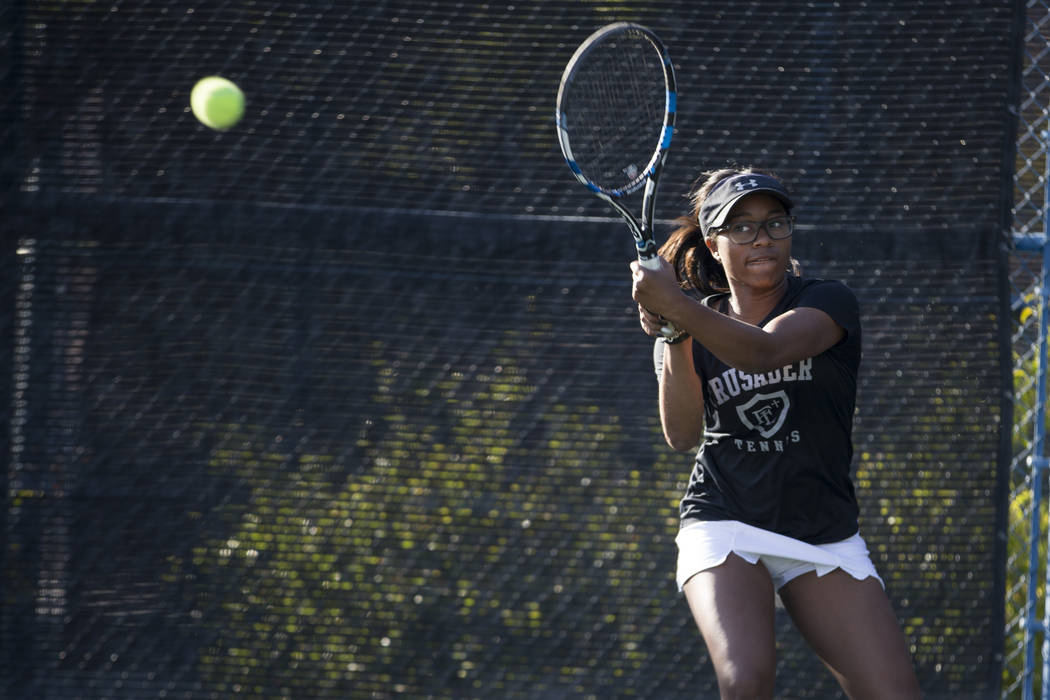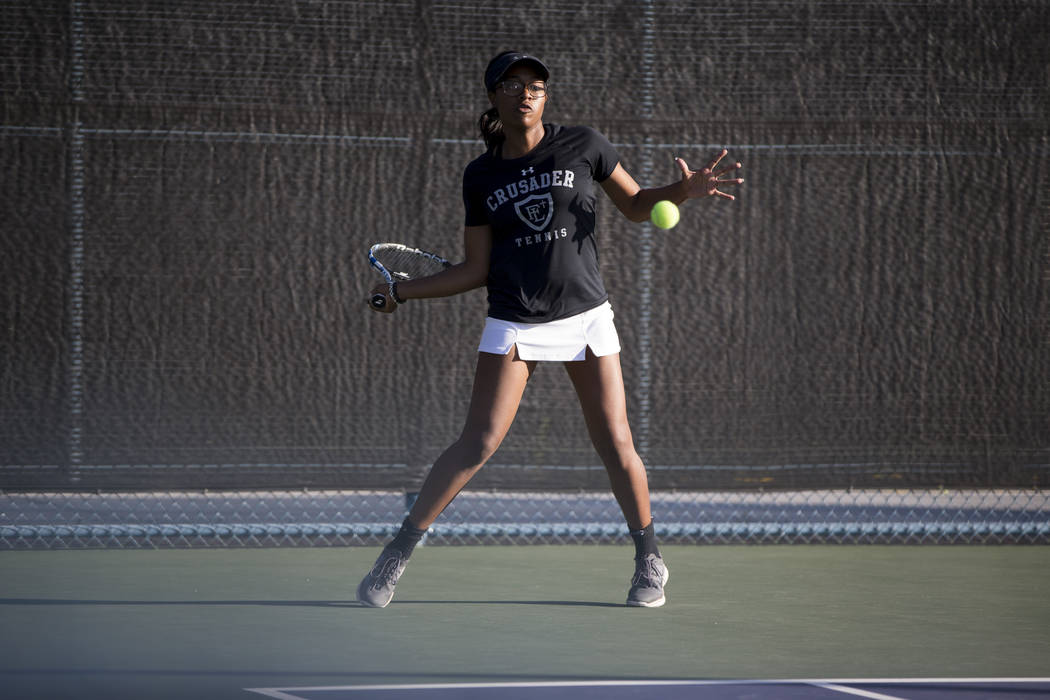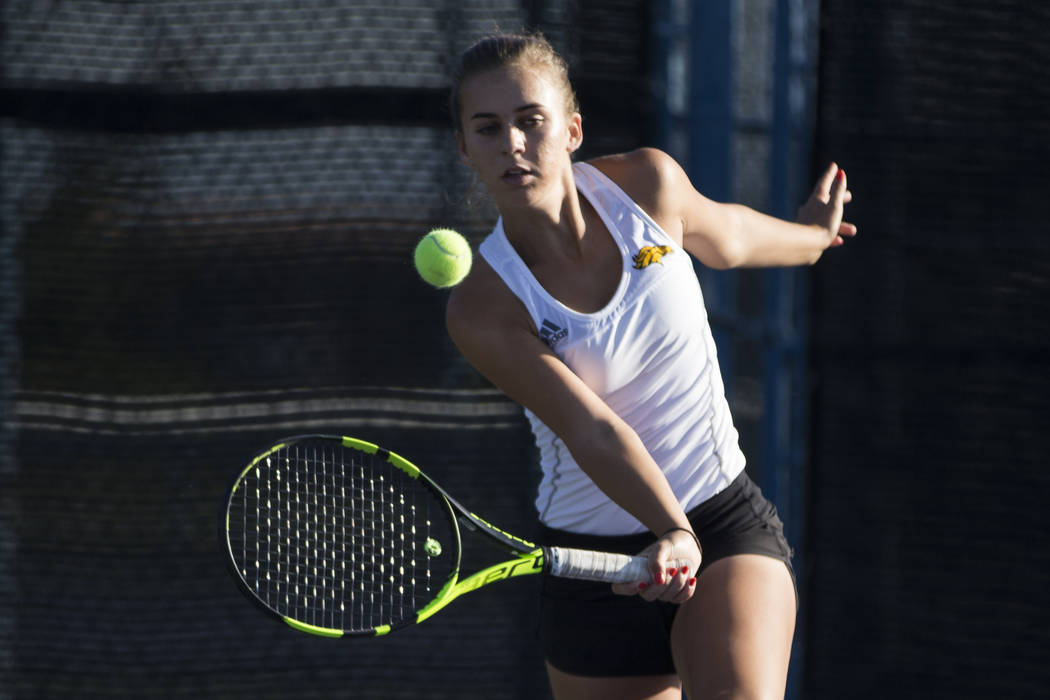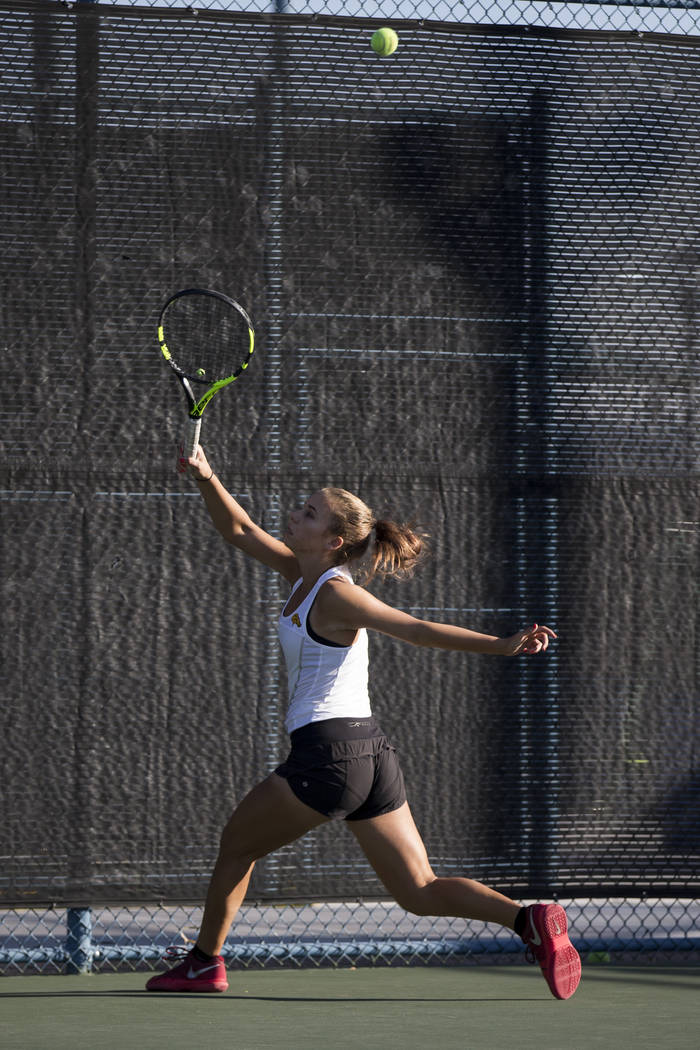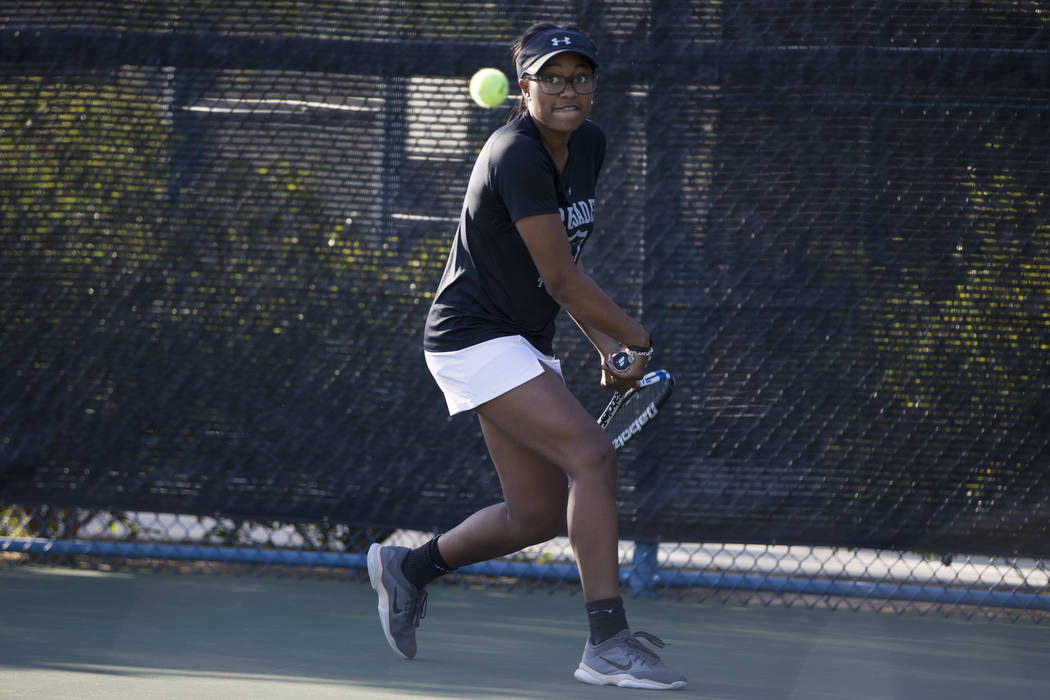 Clark sophomore Audrey Boch-Collins can finally relax.
Well, at least for a few days.
Boch-Collins, the reigning Class 4A girls state champion, won the 4A Sunset Region singles championship with a 6-0, 6-2 victory over Faith Lutheran's Jade Mayweather on Saturday morning at Darling Tennis Center.
Both players had clinched berths in next weekend's state tournament, and Boch-Collins is looking forward to having time to unwind before she defends her title.
"It feels nice … Now I have some free time to (take) some of the pressure off," she said. "(Winning today) is a self-confidence booster. It makes me feel better about my game."
Boch-Collins attends Odyssey Charter School — a hybrid home-school program that provides her with extra time to focus on developing her skills and conditioning while playing a national tennis schedule.
She's a five-star recruit, according to the Tennis Recruiting Network, and is zoned to play for Clark, where she hasn't lost a set during the high school season.
"She's so intensely focused, and she's improved," Chargers coach Francie Angelov said. "When you think a kid has it all, she still keeps improving … She's so dedicated. It's been exciting to watch her take it on."
Coronado senior Hannah Grossman doesn't have quite the pedigree of Boch-Collins, but she also is a region champion after a 6-3, 6-4 victory over Daria Shalina of Green Valley in the 4A Sunrise Region title match.
Grossman is a two-time 4A state tournament qualifier, and was eager to get back after finishing second in the regional tournament and fourth at state in 2016.
"My goal was to win regionals," Grossman said. "I just focused through every match, played it like it was the final of regionals to prepare myself. That helped me get to where I am today."
Boulder City sophomore Olivia Mikkelson rounded out the trio of singles champions with a 6-3, 6-0 victory over Meadows freshman Lindsay Hofflander in the Class 3A Southern Region final.
Mikkelson plays a rigorous national schedule and is in her first year of high school tennis. She said qualifying for state is a big relief and added that the victory gives her confidence.
"I really like (playing high school tennis)," Mikkelson said. "I've made a lot of friends, and I'm more happy playing tennis."
Doubles winners
A trio of doubles pairings also clinched regional championships.
Coronado's Megan King and Sidra Wohlwend won the Class 4A Sunrise Region title with a 6-0, 6-1 win over Liberty's Anna Pfarrer and Jada Whited.
Palo Verde's Isabella Shelton and Shelby Graber beat Sierra Vista sisters Andrada and Ariana Stanciu 6-4, 6-3 in the 4A Sunset Region final.
The Meadows' Peyton Barcel and Grace Nemac defeated teammates Claire Strimling and Isabella Monroe 6-0, 6-2 to win the Class 3A Southern Region.
More preps: Follow all of our Nevada Preps coverage online at nevadapreps.com and @NevadaPreps on Twitter.
Contact reporter Sam Gordon at sgordon@reviewjournal.com. Follow @BySamGordon on Twitter.