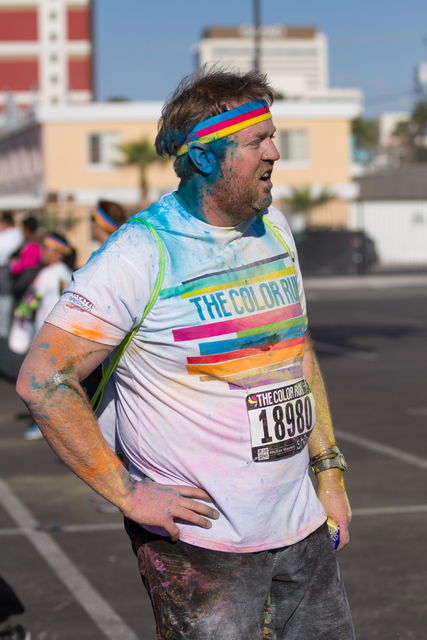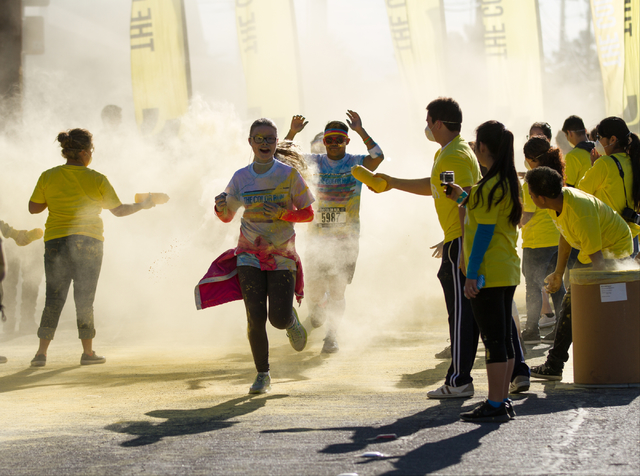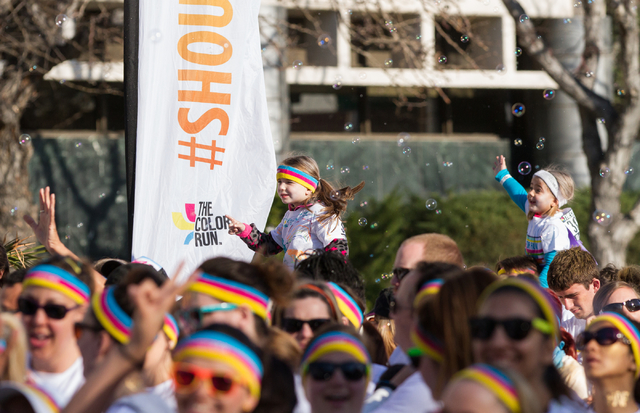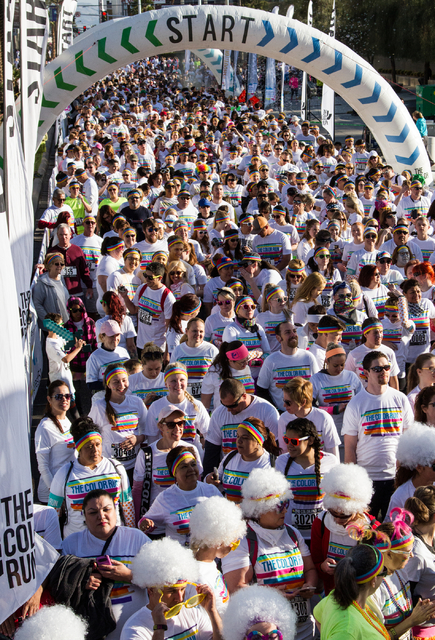 A foam zone, a dream wall and inflatable giant unicorns are just three new features coming to the Color Run this year.
And they'll debut Saturday in downtown Las Vegas.
"It's been one of our first, if not our first event of the year, so it's actually one of the events that I guess just our huge unveiling, where our whole company kind of comes downs," event director Louis Wills said. "We see what works, what doesn't, but really I think some of the participants get more at the Las Vegas Color Run than maybe they would at other Color Runs just because we're throwing everything at them for the first event of the year."
During the Color Run, which brands itself as the "Happiest 5K on the Planet," participants get doused with colorful powder while they're running. More than 6 million runners in over 35 countries have participated.
This year, the Color Run revamped its theme to create the Dream Tour.
"Really what we've done since 2014 is come up with a tour theme for every Color Run, so every year we've basically been able to switch it up and basically deliver the same awesome Color Run experience to our participants while changing it just slightly," Wills said. "Each year they do get a slightly different experience, a different medal, so that basically it'll encourage them to join in on the fun the next year so they're not one and done."
Wills said the music across the course has been doubled. The new dream wall will give runners a chance to spray paint their dreams on a 20-by-20 wall, and there will be new color zone colors.
The event also will have a foam zone replacing one of the color zones along the route.
"We're really excited about that because we haven't done it in the past, and we think it'll add a whole new element of fun for all the participants," Wills said.
He said about 6,000 participants are expected in the Las Vegas race, up from about 5,500 last year.
The Color Run again will work with Three Square Food Bank, a partnership since the first run in Las Vegas in 2012.
SCHOLARSHIP PROGRAM
The Las Vegas Track Club expanded its scholarship program this year, making scholarships available to all high school senior runners in Southern Nevada instead of just members of the club.
Applications are due April 5, and the LVTC will look at academics, citizenships and athletics.
Contact Betsy Helfand at bhelfand@reviewjournal.com. Follow @BetsyHelfand on Twitter.