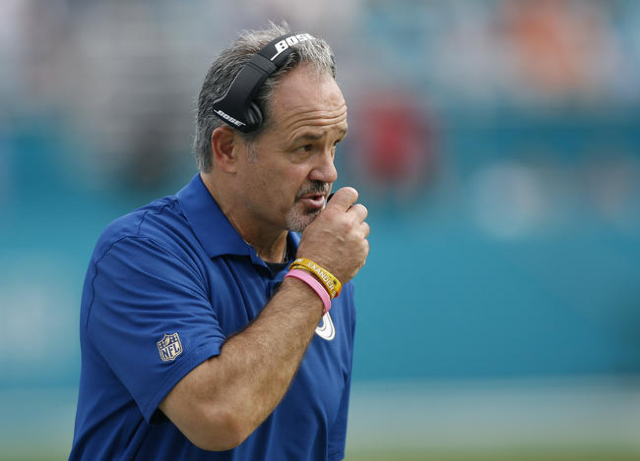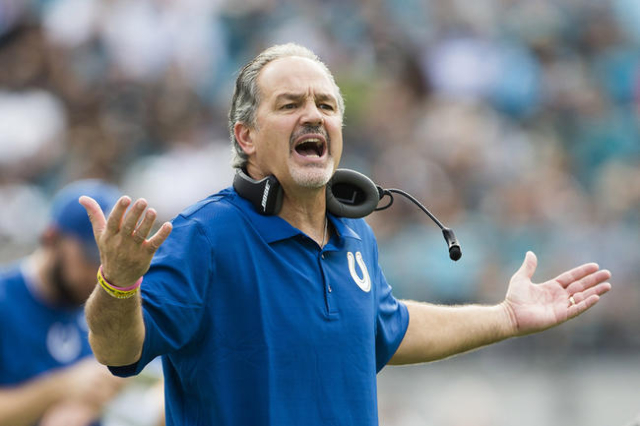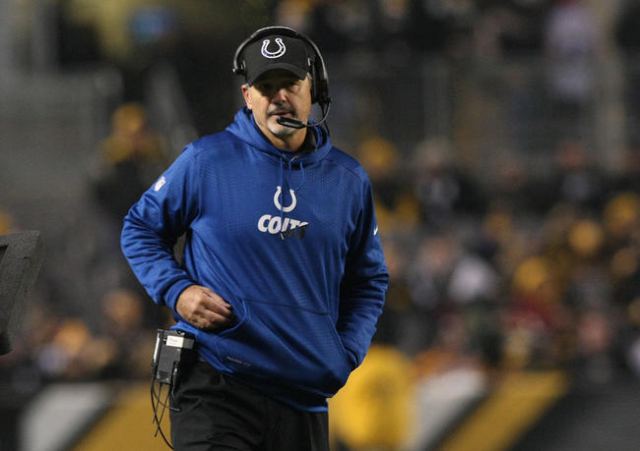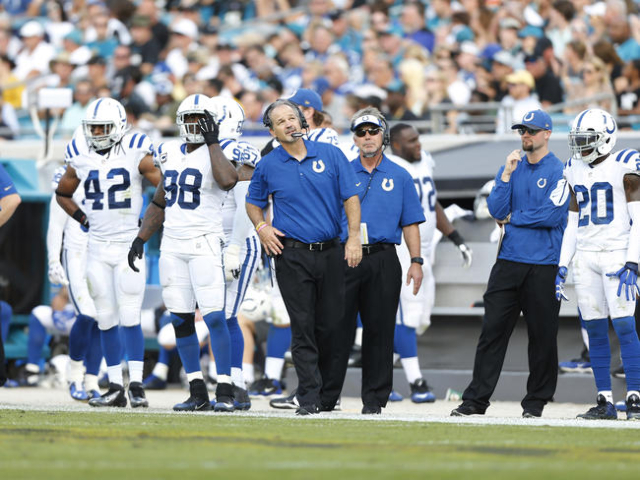 Unless the Indianapolis Colts get a playoff berth, the Colts plan to dismiss head coach Chuck Pagano after the season, ESPN.com reported Thursday, based on league sources.
General manager Ryan Grigson would assist in the search for a new coach, according to the report, but it is uncertain whether he will be retained for next season.
Owner Jim Irsay released a statement later Thursday, which read, "As of today, no decision has been made with respect to any structural changes within the Colts organization for 2016 and beyond."
The Colts (7-8) are unlikely to get into the playoffs. They would need to beat the Tennessee Titans on Sunday and get help from eight other teams to win the AFC South and get a playoff berth.
The firing of Pagano would not come as a big surprise. He turned down a contract extension, the Colts have a losing record after being considered a Super Bowl contender in preseason, and Pagano and Grigson reportedly do not have a good relationship.
Irsay is expected to be involved in the coaching search.
Pagano said Wednesday he will "fight my ass off to be the coach here." But the Colts are likely to miss the playoffs for the first time since 2012. Being without quarterback Andrew Luck for much of the season because of injury did not help, although the Colts were just 2-5 in the games he did play this season.
Like Sports News on Facebook: