Cowboys coach using Dez Bryant rant incident as 'opportunity to get better'
November 13, 2015 - 3:12 pm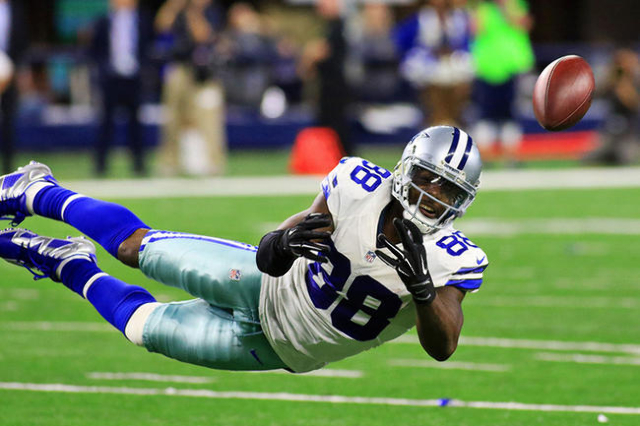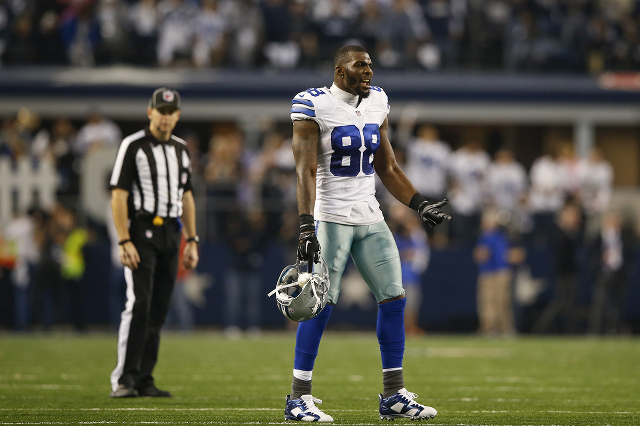 A day after Dez Bryant's tirade against the media, Dallas Cowboys head coach Jason Garrett acknowledged Friday that he talked to the star wide receiver and the rest of the team about conducting themselves like professionals.
"I believe that 100 percent of our guys do things the right way about 98 percent of the time," Garrett said Friday at his news conference.
"It's a great teaching opportunity for us as coaches and a great learning opportunity for Dez and our whole football team and that's what we've tried to do, is use it as an opportunity to get better. We didn't handle that situation the right way. Dez didn't handle that situation the right way."
Garrett emphasized that Bryant needs to realize that anything he says or does will end up on TV and social media.
"We just have to understand the world that we live in," Garrett said. "We talked to Dez very directly about that."
Garrett was asked if Bryant understood his message.
"Absolutely," Garrett said, adding that it was just an "isolated incident" that does not reflect badly on the Cowboys or suggest there is discord on the team.
Bryant left the locker room Thursday during the open media access session after a prolonged rant aimed at reporters.
"Dez shouldn't be in that situation," Garrett said Friday. "If someone is going to incite him, just remove yourself from the situation."
Initially, Bryant was upset about a story written last week by ESPN's Jean-Jacques Taylor. The two exchanged words before wide receiver Devin Street attempted to get involved. Street then claimed Taylor used a racial slur.
Taylor, who is black, denied using the slur. Three others present in the locker room said that Taylor did not use a racial slur.
Part of the exchange was reported on Twitter by Robert Klemko of The MMQB. Affter learning Klemko shared the rant on Twitter, Bryant exchanged words with Klemko, saying what he tweeted was not accurate. A public relations assistant stood between Bryant and Klemko, according to ESPN.
"If you're going to report something, report it right," Bryant shouted.
Bryant called the media "dirty" nine times as he spoke to Garrett, then walked out. He later returned, sat briefly at his locker and walked out with music blaring from a wireless speaker system, ESPN reported.
After the media access was over, Bryant responded on Twitter: "Yeah, I blew up on the media but report why I blew up on ya'll … Saying I don't give f— about me and calling players n—– is not professional."
Bryant followed up later by tweeting: "If you going to tell something tell the whole thing…I'm done with the situation… I hope everyone is having a great day."
Bryant later returned to Twitter: "Now I guess I'm the bad person??? The media comes in our locker room with no restrictions…I guess they can say whatever and it's cool…let me remind all of you… WE ARE HUMANS AS WELL…WITH FAMILIES..we have to live with a lot of false talk about us…. I chose to stand up for me and what I respresent….. I'm so sorry if a lot of you can't handle being talked to direct."
Garrett has addressed many off-the-field issues this season, including earlier this week after defensive end Greg Hardy changed his Twitter profile for a brief time Wednesday morning to declare his innocence and state that he is a victim of discrimination.
"I don't think it affects our team," Garrett said of the distractions. "We've talked about it. Our team does a great job of coming to work every day. Watch us practice. We practice the right way. Watch us play. We play the right way. It's a determined, focused, mentally tough football team that works hard, trying to embrace an opportunity. That's what we are. That's the world we live in; that's the culture we try to create.
"It doesn't always translate into winning games. What we need to do is find ways to win games at the end of games. We've been close five of the six games we've played here in the last month and a half. We've got to do the things necessary, make stops on defense, make plays on offense and the kicking game. That's what we're focused on."
The Cowboys (2-6), who play at Tampa Bay on Sunday, are in the middle of a six-game losing streak — the franchise's longest since 1989 — after quarterback Tony Romo was injured. Romo is set to return from a fractured collarbone on Nov. 22 against the Miami Dolphins.
Like Sports News on Facebook: