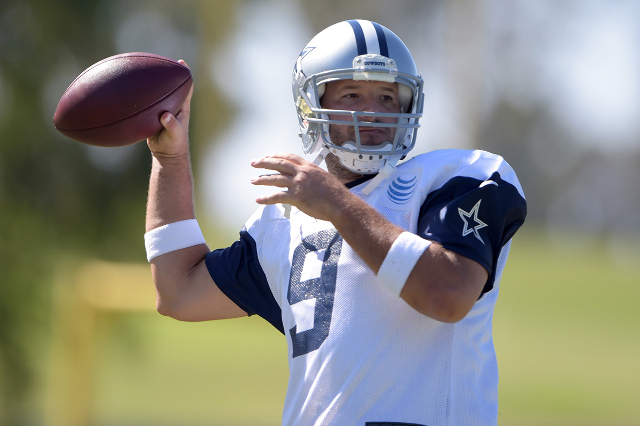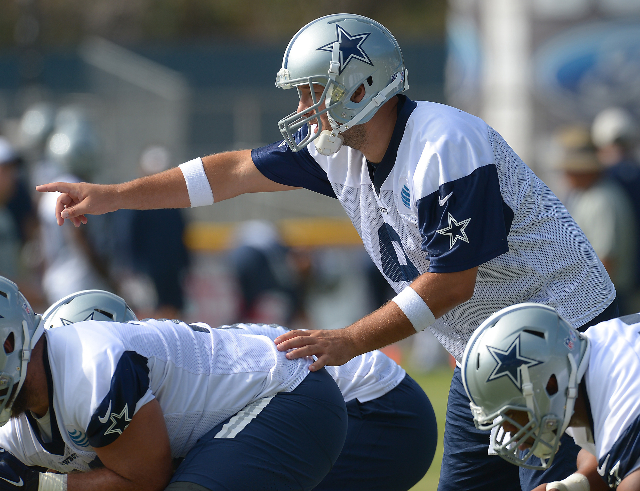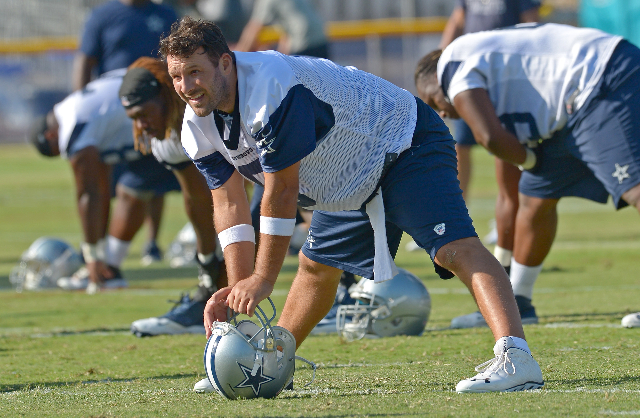 Hi, I'm Tony Romo and I have DirecTV. And I'm eye sty Tony Romo and I missed practice Friday because of swelling on my eyelid caused from "wearing too much makeup" for my DirecTV commercial shoot.
Romo was apparently joking when he blamed an enlarged sty under his left eye on "wearing too much makeup" but the Dallas Cowboys quarterback — who returned to practice Saturday — did undergo quite the transformation for his new DirecTV commercial.
Romo and New York Giants quarterback Eli Manning each took a page out of actor Rob Lowe's playbook in commercials for the satellite provider.
Romo portrays himself and an "arts and craftsy" version of himself who has cable — and is bald, bearded and once mixed a cupcake and a brownie and called it a "crownie."
Manning portrays himself and "bad comedian" Eli Manning, who has cable and introduces himself with a "Whaaaatttt????"
Check out the videos below of the commercials.