David Letterman is basically in love with Peyton Manning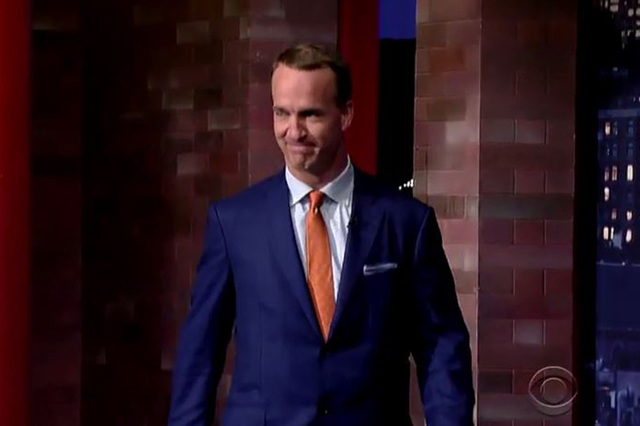 Forget legendary comedians Bill Murray, Steve Martin, Jerry Seinfeld, Chris Rock and Jim Carrey.
Late-night host David Letterman only appeared starstruck by Denver Broncos quarterback Peyton Manning, who joined the aforementioned celebrities in presenting the final top-10 list for "Things I've Always Wanted To Say To Dave" during Wednesday's series finale for the "Late Show With David Letterman."
After watching Manning read his line, Letterman pointed at him and shouted, "Peyton! Oh my God!"
Manning and Letterman have been friends for years. And they became even closer friends when Manning was in Indianapolis (Letterman's hometown) with the Colts. Manning first appeared on Letterman in 1997 and then again in 2006, 2007 and 2014.
And while Manning was on set for Letterman Wednesday, a New York City cop who took a picture with him at the show wasn't as impressed, referring to him as "Eli's brother" in a tweet.