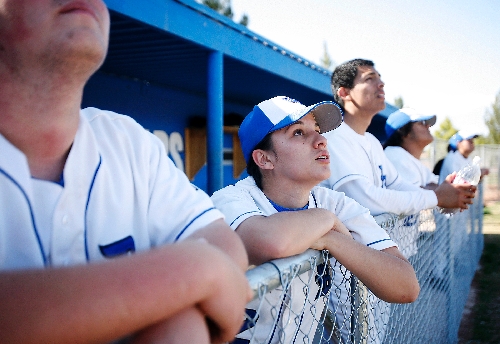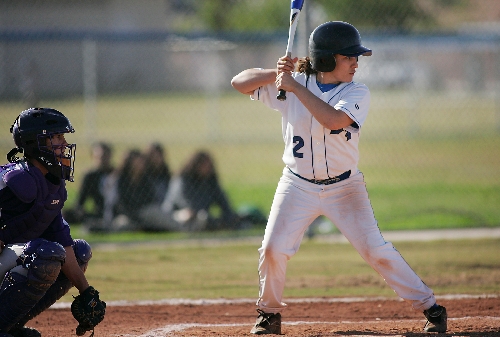 Ramona Miquirray is asked the question "every time" she tells someone she is a baseball player.
"If I say I play baseball, they go, 'Oh, you mean softball?' " she said.
After responding that she indeed plays baseball, the Desert Pines senior second baseman is inevitably asked why she didn't choose softball instead.
Miquirray fields the question like a routine grounder.
"I always ask them, 'Why not?' " she said. "If I love a sport, why can't I play it?"
Girls playing baseball in Nevada is commonplace at the Class 1A and 2A levels, where some schools don't have softball teams. But it's a rarity at the 4A level, as well as nationwide.
According to a survey conducted by the National Federation of State High School Associations, only 1,090 girls nationwide participated in baseball last year, compared with 473,184 boys. Only 76 schools across the country had girls playing baseball, according to the survey.
Miquirray's decision to pursue baseball initially met resistance from Desert Pines' previous coaching staff.
But after what she described as an argument that "went through the school," Miquirray made Desert Pines' junior varsity team as a sophomore.
"Ever since then, she was not backing down from anybody," said Jaguars assistant coach Ruben Alaniz, who has supported Miquirray throughout her high school career. "With her, character is not even a question."
She played on the junior varsity again her junior season. As a senior, she faced either earning a spot on the varsity squad or hanging up her cleats.
"Before the season started, we had a long talk," said Chris Armstrong, in his second season as Desert Pines' head coach. "She could only play varsity, so if she really wanted to play, she had to earn it. And she came out and earned every minute of it."
On the field, Miquirray's senior season has been a struggle. Having started two games, she is still searching for her first varsity hit on a team with a 1-16 record.
But it's the journey to earning a varsity letter that Miquirray takes pride in.
Even as cheers could be heard from the nearby softball field at Desert Pines while Miquirray watched a recent baseball game from the dugout, she has never desired to play softball.
"My dad and older brothers played baseball, so I've always loved the sport," she said. "I never really played softball because I grew up around baseball all the time."
Alaniz said fighting the misconception that baseball and softball are the same game for different genders was an early hurdle to Miquirray earning a tryout.
"She doesn't like softball. It's just not the same sport," Alaniz said. "The reason I supported Ramona the whole time was she loves baseball. That's all there is to it."
Miquirray had to win over teammates as a sophomore but was voted junior varsity team captain the next year.
Now her teammates have her back.
"She's the little sister, but at the same time, she's one of the guys," Armstrong said. "They tease her just like they tease each other, but she takes it well and gives it right back to them."
Contact reporter Tristan Aird at taird@reviewjournal.com or 702-387-5203.
In-depth high school sports coverage
Girl plays on Desert Pines baseball team