Djokovic beats Federer for third Wimbledon title —PHOTOS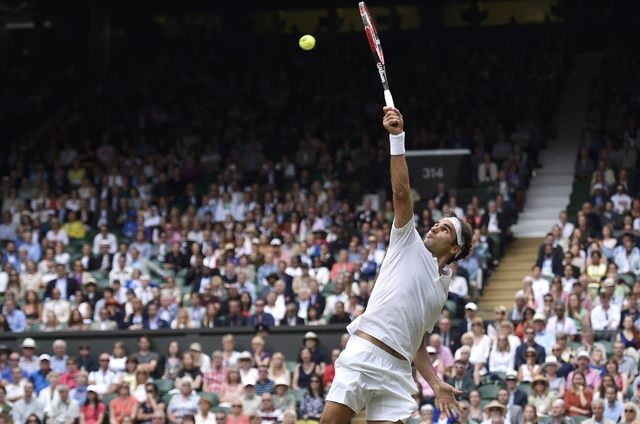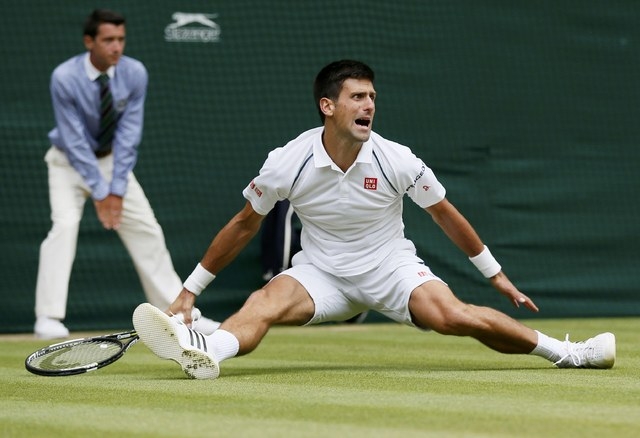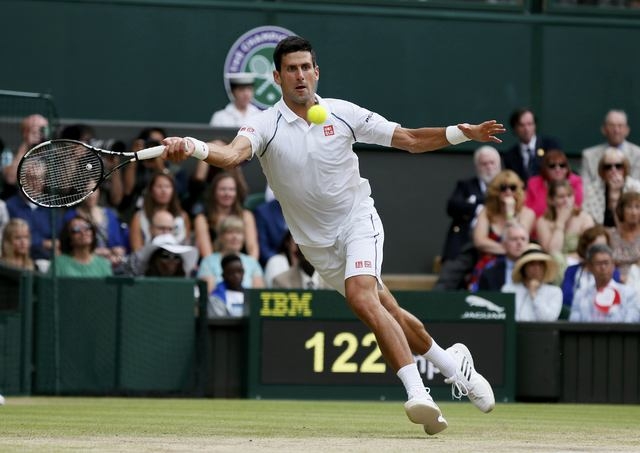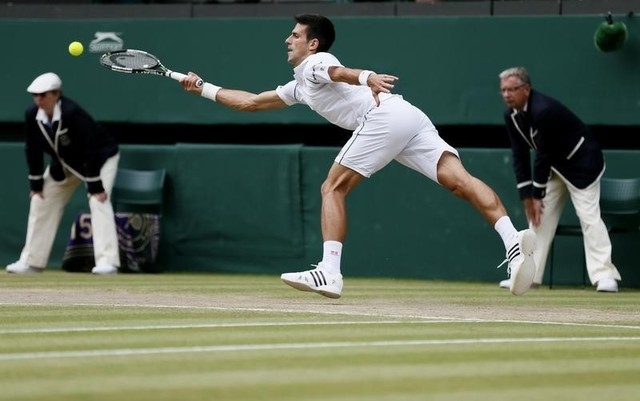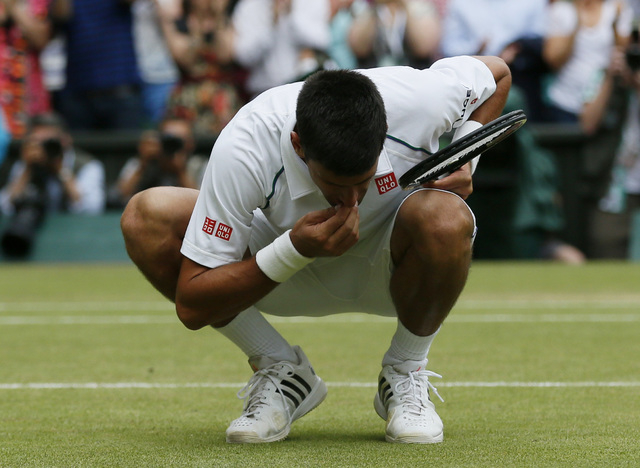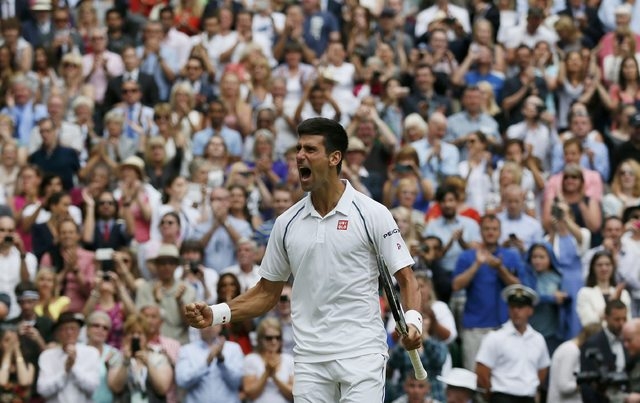 The French Open is the grand slam he desperately craves but the green grass of Wimbledon has been much kinder to Novak Djokovic.
Despite losing a classic tiebreak, Djokovic beat Roger Federer in Sunday's final for the second straight year — this time it was 7-6 (7-1) 6-7 (10) 6-4 6-3 — to give the world No. 1 a third title at the All England Club and ninth grand slam overall. His trophy haul at tennis' most famous postcode of SW19 matches one of his coaches, Boris Becker.
Last month the Serb experienced much different emotions when he faced another Swiss, Stan Wawrinka, on the red clay of Roland Garros. He fell to 0-3 in French Open finals and was once again stopped from completing a career grand slam.
On Sunday, he improved to 3-1 in Wimbledon finals.
Actor Bradley Cooper was one of those looking on but Djokovic indeed avoided a French Open hangover.
Whereas Becker served-and-volleyed his way to glory in the 1980s, Djokovic bamboozles opponents in southwest London with an aggressive baseline game, defense and timely serving.
The slower conditions of the last decade have contributed to the success of baseline players such as Djokovic, which hasn't helped the attack minded like Federer.
Federer was, for the second consecutive season, deprived of becoming the first man to win eight Wimbledon titles and its oldest men's champion in the Open Era. An 18th grand slam title will have to wait.
Djokovic's display ensured that there wasn't a second 33-year-old winner in singles over the weekend; Serena Williams topped Garbine Muguruza on Saturday to achieve a second "Serena Slam."
If the crowd had it their way, Federer would have prevailed. Though not as rowdy in Federer's favor as when they squared off in the French Open semifinals in 2011, it was clear who those assembled on Center Court wanted to win.
That the players split the first two sets wasn't a surprise — it happened last year before Djokovic survived a fourth-set meltdown and won in five — but the order probably should have been different.
Federer has served impeccably this fortnight, only broken once prior to the finale and coming off one of his finest ever serving days in the semifinals against 2013 winner Andy Murray.
He started in largely the same fashion against Djokovic and broke for 4-2. One thought the set was over.
Djokovic is the game's best returner and immediately broke back, although the key point of the seventh game was Federer beginning with a backhand volley error with his foe well stranded.
Federer then manufactured two set points at 5-6. While Djokovic's serve earns far less plaudits than Federer's, two hefty first deliveries got him out of trouble and handed the 28-year-old the momentum heading into the tiebreak. Serving well under pressure has been a constant for Djokovic this tournament.
He set the tone in the tiebreak by stretching outside the tram lines and sending a backhand winner down the line on the first point. Three Federer unforced errors, including a double fault to conclude the set, gave Djokovic a considerable edge.
When Djokovic held a set point at 5-4 in the second, Federer appeared in deep trouble. He was, though, let off the hook thanks to a forehand long.
A seesaw stretch commenced, with Djokovic fending off a break point for 6-5. Now leading 6-3 in the second tiebreak, a two-set advantage beckoned.
But Federer raised his level. He saved one set point by guessing the direction of a Djokovic forehand and zipping a backhand down the line that forced an error. On another set point, he struck an outrageous second serve.
Djokovic will be ruing his seventh and final set point, his forehand going astray. Federer put away a volley to level the affair and Wimbledon had its longest tiebreak in a men's final since 2000 when Pete Sampras lost by the same score to Patrick Rafter.
Sampras, like Djokovic, won in four sets.
A visibly deflated Djokovic squandered two break points in the first game of the third, missing a routine — for him — backhand passing shot. Federer returned the favor in the ensuing game by erring on a forehand on break point.
When Djokovic broke for 2-1, however, Federer — who led 40-15 in the game — never recovered and the drama of the first two sets wasn't replicated.
After Federer held for 2-3, rain caused a 21-minute delay. Djokovic wasn't troubled again, registering the lone break for 3-2 in the fourth.
A year after Djokovic crumbled in the fourth set, he avoided the same fate by ending the affair with a forehand winner.
Given the success he has had on Center Court, it's no surprise he bent down and ate some of the hallowed grass soon after shaking hands with Federer.