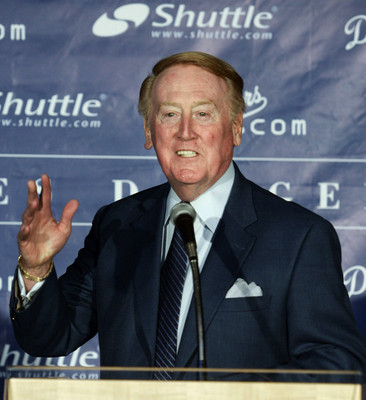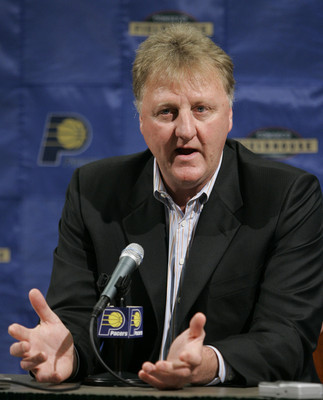 For many people, the sound of Vin Scully's voice calling Los Angeles Dodgers games on the radio is synonymous with summer.
But for the first time in more than 40 years in Southern Nevada, there's a good chance Dodgers broadcasts won't be heard locally this season.
KSFN-AM (1140), which had carried Dodgers games locally since 2001, changed its format Monday. "KYDZ Radio" is shifting its programming to "family-friendly music," featuring the likes of the Jonas Brothers and Miley Cyrus.
But there is hope for local Dodgers fans. Lauryn Lukin, vice president of broadcasting for the Dodgers, said Friday, "We're actively looking for a new affiliate," although, "As of this point, we haven't been able to come up with any new station yet.
"It may take us a few weeks, but we're hopeful to be able to stay in Las Vegas. It's one of our top markets."
KBAD-AM (920), formerly KORK-AM, broadcast Dodgers games locally from the mid-1960s to 1979, and then KDWN-AM (720) carried them from 1980 to 2000.
In 2002, it also appeared Dodgers games would not be aired here, but shortly after the season started, KSFN's then-general manager, Marty Basch, convinced his superiors to carry them.
• A BLACK BIRD? — In his new book, "When March Went Mad: The Game That Transformed Basketball," which centers on the 1979 NCAA Championship men's basketball game between Magic Johnson's Michigan State Spartans and Larry Bird's Indiana State Sycamores, author Seth Davis wrote that many people thought Bird was black before NBC broadcast his last college home game.
"All the next week I got lots of calls from my friends back in Denver who saw the game," said Bob Heaton, Bird's roommate and teammate at Indiana State. "They couldn't believe Larry Bird was a white guy."
Curiously, later in Bird's career, after he led the Boston Celtics over the Detroit Pistons in the 1987 Eastern Conference finals, former Pistons forward Dennis Rodman said the only reason Bird had won three straight NBA Most Valuable Player awards "is because he's white. That's the only reason."
When told of Rodman's comments, former Detroit guard Isiah Thomas agreed, saying, "If Bird was black, he'd be just another good guy."
Surprisingly, those comments were uttered after Bird scored 37 points and had nine rebounds and nine assists for the Celtics in a Game 7 victory over the Pistons.
• MANNY FAN FARES — JetBlue Airways is making it easier for fans of Los Angeles Dodgers slugger Manny Ramirez to follow the mercurial slugger from coast to coast this season.
To welcome back Ramirez, who on Wednesday agreed to a two-year, $45 million deal to return to the Dodgers, JetBlue is offering a $99 Manny Fan Fare each way for Southern California residents. The fare amount represents Ramirez's jersey number.
Through May 21, residents can travel from Long Beach to either New York's JFK International or Boston's Logan Airport or from Burbank to JFK. The special fare sale ends Sunday.
COMPILED BY TODD DEWEY LAS VEGAS REVIEW-JOURNAL