Donald Sterling sues TMZ, V. Stiviano over leaked phone conversation
August 10, 2015 - 6:39 pm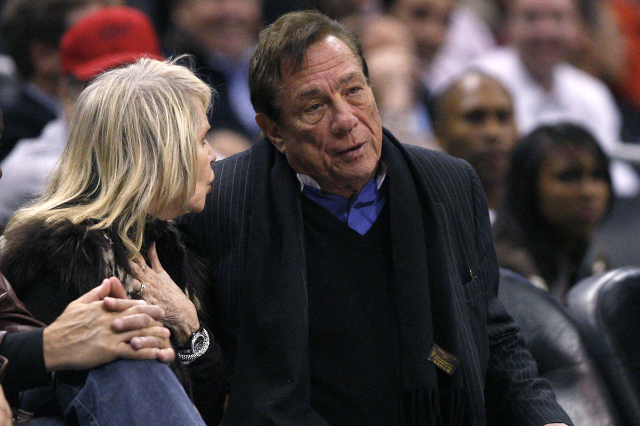 LOS ANGELES — Former Los Angeles Clippers owner Donald Sterling has filed a lawsuit against TMZ and V. Stiviano over the leak of a phone conversation last year, in which Sterling could be heard saying racist remarks.
The suit was filed Friday in L.A. It claims that Stiviano, formerly Sterling's girlfriend, "surreptitiously" recorded a phone conversation between herself and Sterling between September 2013 and April 2014. Her agents, according to the suit, then provided the audio to TMZ.
The suit also asserts that the audio was doctored in some way, and that Sterling's privacy rights have been violated.
TMZ posted the audio on April 25, 2014, creating a viral backlash against Sterling. Just a few days after the audio hit the Web, the NBA banned Sterling for life and hit him with a $2.5 million fine.
"It bothers me a lot that you want to broadcast that you're associating with black people," a man identified as Sterling can be heard saying in the audio in response to Stiviano posting a photo on Instagram with Lakers legend Magic Johnson. "You can sleep with (black people). You can bring them in, you can do whatever you want. The little I ask you is not to promote it … and not to bring them to my games."
Sterling and his wife Shelly sold the Clippers to Steve Ballmer for $2 billion.