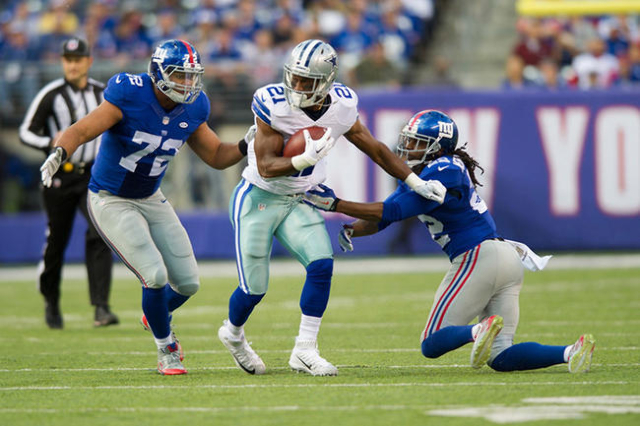 Former Dallas Cowboys running back Joseph Randle was suspended for four games by the NFL on Tuesday under the league's personal conduct policy.
The disciplinary action comes a week after the Cowboys released Randle, who had left the team to deal with an unspecified personal issue.
Randle is currently not on a team's active roster, but the suspension begins immediately. If Randle signs with another team, he will be eligible to return in Week 14.
Earlier this year, the NFL investigated an arrest in February in Randle's hometown of Wichita, Kan. Police refused to pursue charges against him in a domestic disturbance complaint, but the NFL's investigators determined that Randle violated league policies.
Randle, a three-year veteran, is a free agent after clearing waivers last week. He is available to sign with another team, but it's considered unlikely that another club will take a chance on the 23-year-old this season.
In six games for the Cowboys this year, Randle rushed for 313 yards and four touchdowns on 76 carries. He added 10 receptions for 87 yards.
Since joining the Cowboys in 2013, Randle played in 34 games and rushed for 820 yards and nine touchdowns.
Like Sports News on Facebook: