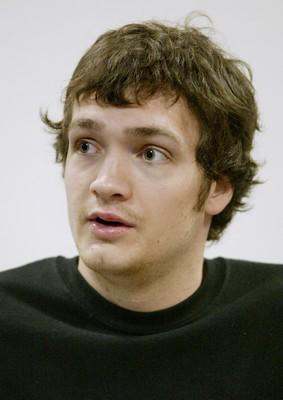 Sixty players were picked in the NBA Draft, and in the near future Kevin Kruger hopes he can look back and say he deserved to be one of them.
The former UNLV point guard, snubbed in Thursday's draft, agreed to a free-agent contract with the Orlando Magic on Friday.
"I wouldn't say I'm disappointed," he said. "Of course, I feel like I was overlooked, but that just comes from being confident in yourself."
The 6-foot-2-inch Kruger, one of five seniors who led the Rebels to a 30-7 record and the NCAA Tournament's Sweet 16, leaves for Florida next week to compete in the Orlando summer league.
He will be playing against former UNLV center Joel Anthony, who also went undrafted and signed with the Miami Heat.
Senior forward Wendell White, the Rebels' leading scorer and rebounder last season, remains unsigned.
Mike Higgins, the agent for Anthony and Kruger, said he fielded calls from several teams pursuing his clients. The 6-9 Anthony attracted the most interest.
Higgins said Anthony and Kruger each had a legitimate shot to be selected in the second round. But in reality, not being picked is no big deal.
"I think ego-wise it's nice to get drafted," Higgins said. "But it really worked out just as good. I like both teams for both guys.
"Joel had a lot of interest. I probably had six teams calling about him. He's going to get a chance to play. Joel will have the same opportunity as the guy going 57th to Detroit."
Kruger averaged 13.5 points per game and shot 80-for-231 (35 percent) from 3-point range as a senior.
He was invited to predraft workouts with six NBA teams. He did not audition for Orlando, but Higgins said new Magic coach Stan Van Gundy was complimentary of Kruger.
"Orlando really likes him because he's a tough kid and the fact he can shoot the ball," Higgins said. "I don't think there's a question about Kevin's ability to play in the league. It's a lot about the right team, a good fit and the right coach."
Higgins also represents former UNLV forward Louis Amundson, who went undrafted last year but is on the Philadelphia 76ers' roster.
The concerns about Kruger are his lack of quickness and raw athletic ability, but he promised to be persistent.
"This is an opportunity to make an NBA roster, and that's how I'm going to see it," Kruger said. "Nothing is out of reach quite yet."