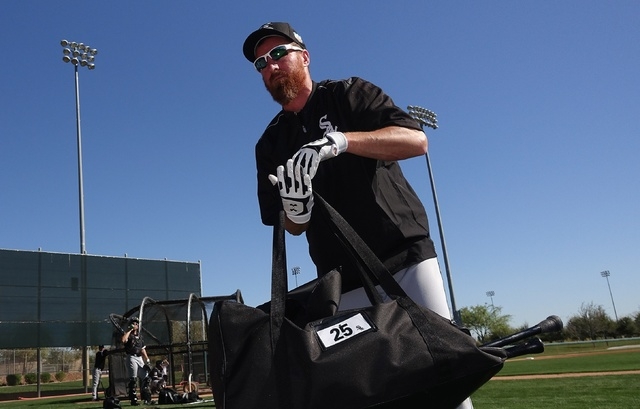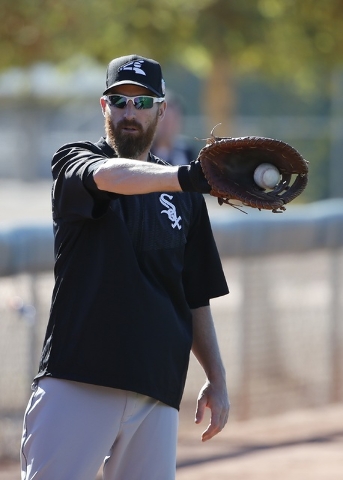 Adam LaRoche revisited his departure from the Chicago White Sox on Tuesday and reiterated that he doesn't regret quitting the team after being told his 14-year-old son couldn't be in the clubhouse as often as the previous season.
LaRoche walked away from a $13 million salary after the dispute with executive vice president Kenny Williams, who requested that Drake LaRoche spend less time around the team.
"I haven't lost an ounce of sleep," LaRoche told ABC. "I mean, I have zero regrets."
Drake LaRoche had a locker next to his dad in the clubhouse and the players had accepted his presence, which led to a tense few days after Adam LaRoche quit the team on March 15.
Ace pitcher Chris Sale ripped Williams publicly for the way the situation was handled before cooler heads prevailed.
A month later, Adam LaRoche says he is no longer upset at Williams.
"I don't hold a grudge. I don't hate anybody over there. You know, it just made my decision easy," LaRoche said. "Honestly, it's not the end of the world to me. And I thank my parents for that. The way I was raised. Because baseball — and I've said it before, I don't want to be defined by this game. I know there's a lot more to life."
LaRoche said he would consider a return to baseball under the right conditions.
"I'm going to leave that up to the Lord," LaRoche told ABC. "And if, for some reason, he wants me to go play again, then I won't be able to turn that down."
LaRoche batted just .207 with 12 homers for the White Sox last season. He hit 255 career homers over 12 major-league seasons.
RELATED
White Sox player retires after being told to 'dial it back' bringing son to clubhouse
Fellow baseball personnel back LaRoche's decision to be dad