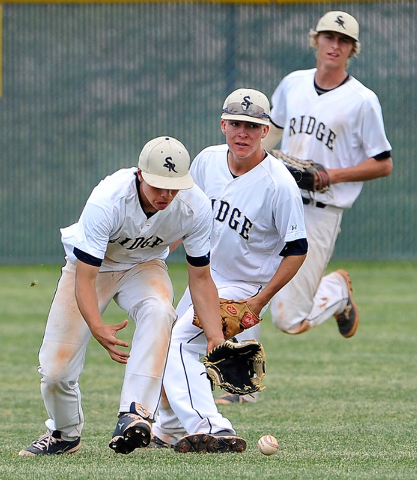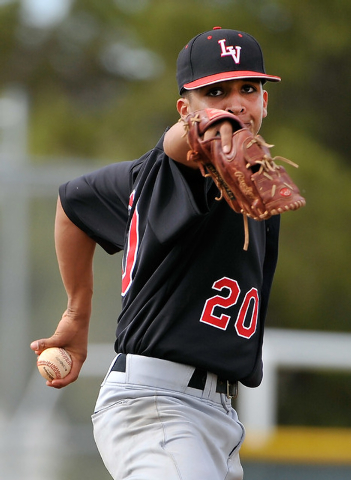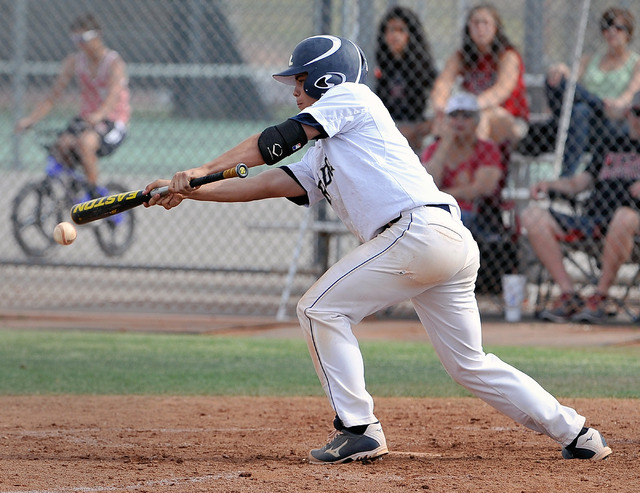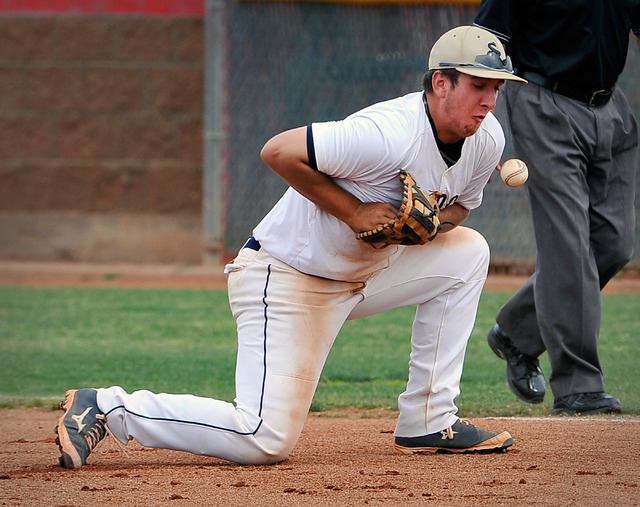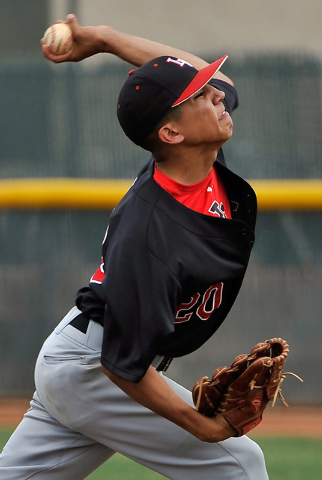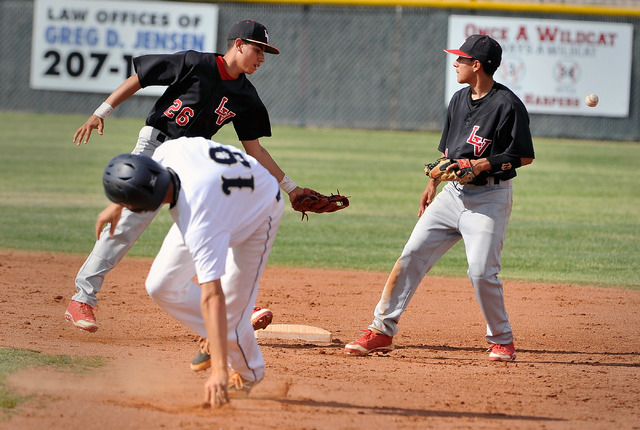 When Jose Sanchez was unable to get a bunt down on a suicide squeeze during the second inning Tuesday, it appeared to be the end of a rally for Las Vegas High's baseball team.
It turned out to be the start of one.
The host Wildcats sent 10 batters to the plate in the second and scored four runs, aided by an obstruction call on the botched squeeze play, in a 5-2 victory over No. 7 Shadow Ridge during the final game of pool play at the Blazer Spring Bash.
"That's what we've been trying to get across to the kids," Las Vegas coach Sam Thomas said. "As long as we execute … if we can benefit from anybody else's mistake, it's going to be a positive for us."
The Wildcats (10-9) went ahead 2-0 in the second when a throwing error allowed Parker Lowe to score and put two runners in scoring position for Sanchez. Thomas called for a suicide squeeze, and Shadow Ridge starter Jordan Johnson delivered a pitch up and away that the left-handed Sanchez couldn't get his bat on.
Mustangs catcher Robbie Galvan, seeing Ryan Freimuth running down the third-base line, came out of his crouch early to catch Johnson's pitch and slapped the tag on Freimuth. But instead of that being the second out of the inning, the home-plate umpire ruled Galvan obstructed the runner and Las Vegas was awarded the run.
"We got lucky on that because our kid didn't read the squeeze real well," Thomas said. "We definitely benefited from their mistakes."
Sanchez then took the next pitch up the middle for a run-scoring single to give the Wildcats a 4-0 lead, and Las Vegas tacked on another run four batters later when Antonio Gaxiola was hit by a pitch with the bases loaded.
Shadow Ridge (14-8) got a run back in the third inning when Travis Caskie led off with a single and stole second and third before scoring on a double to left by Dustin McDonald. But the Mustangs were held in check by Las Vegas pitcher Jaime Solis, who went the distance and struck out six.
The left-hander allowed five hits and worked around three hit batters, including in the fifth when he plunked Jakob Chambers to put runners on first and third for Shadow Ridge. Solis then picked off Chambers, but the Wildcats bungled a rundown for the second time in the inning to allow pinch runner Kyle Gaura to score and make it 5-2.
"I thought Jaime did good considering I don't think he had all of his weapons today," Thomas said. "But he competed. He let the defense work.
"Even when the defense faltered, he still competed."
Contact reporter David Schoen at dschoen@reviewjournal.com or 702-387-5203. Follow him on Twitter: @DavidSchoenLVRJ.