Fan's View: Wood, McCaw giving Rebel fans plenty to cheer about
December 30, 2014 - 6:32 pm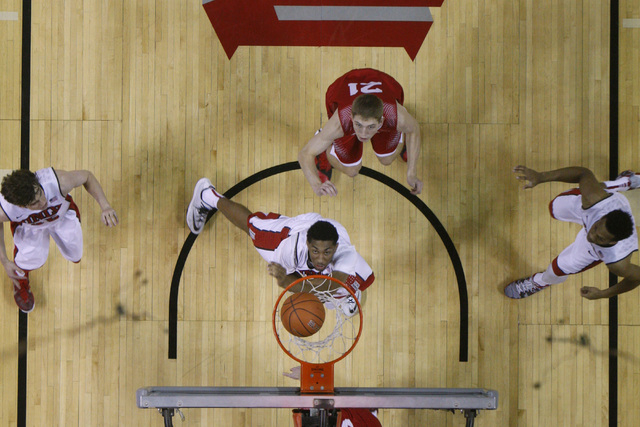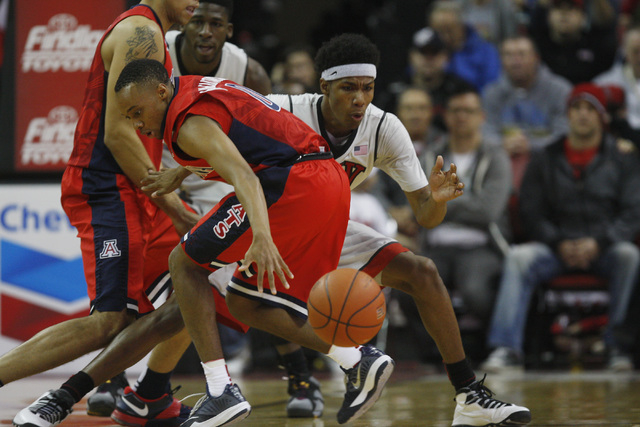 Hi Rebel fans, I hope you are having a great holiday season. I really can't believe in a couple days, it will be 2015. Runnin' Rebel basketball is already in full swing with conference play starting this week.
The Rebels have been playing pretty well in December and just this week, finally had a player named not only as the Mountain West Player of the Week, but also the CBSSports.com National Player of the Week. Congrats to former Findlay Prep Pilot, sophomore, Chris Wood. Chris has been playing very well the last few games, putting up 24 points and 10 rebounds in the upset against Arizona's highly-touted frontcourt, and 22 and 14 in the blowout of Southern Utah. Don't be surprised to see Chris's name rising up the 2015 NBA Draft boards.
Speaking of amazing Rebels, freshman Pat McCaw has been making a name for himself among Rebel fans. He comes off the bench with such a spark and immediately makes a difference on the court. His parents and four sisters were visiting from Missouri last week and got to attend the last few games. What a treat that Arizona game was! Pat had a great night, making crucial free throws at the end and finishing up with 13 points in 31 minutes.
The boys are out in Wyoming this week, getting ready for a New Year's Eve party with the Cowboys in Laramie. That game is at 6:00 p.m. Wednesday and can be seen on ESPN3.com
They will then head to Lawrence, Kansas to play the 13th-ranked Jayhawks on Sunday at 1:30 p.m. PT on CBS. I hope we have a big contingent of Rebel fans making the trip to support this young team. And you can be sure there will be MANY, MANY fans cheering from home.
Also, if you're looking for a way to close out 2014 before settling in to watch the Runnin' Rebels on Wednesday night, go support your Lady Rebels at 2 p.m. at the Cox Pavilion. The first 150 fans receive a Lady Rebels water bottle!
Peace and Love, Rebel Fans – I'll see you in 2015!!
Contact Lori Cox at unlvgirlblog@gmail.com or follow her on Twitter @UNLVgirl.