Female poker star wants to stay out of spotlight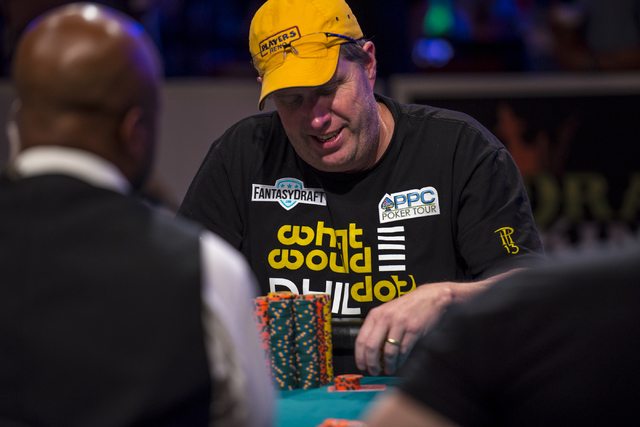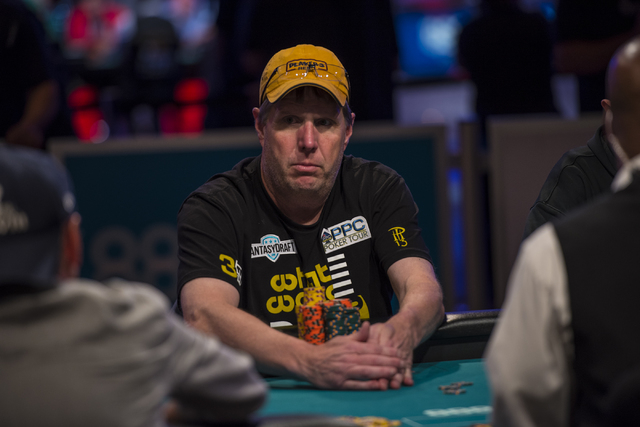 Kelly Minkin checks all the boxes. She's young, intelligent and extremely successful playing tournament poker, a dream for Madison Avenue.
But Minkin would prefer to avoid being labeled the next great female poker player. At least for now.
"It definitely makes me uncomfortable because, in general, I like to stay out of the spotlight," Minkin said. "It's just a part of my personality, so to get a lot of attention, I don't know how to respond to that yet."
Minkin, a 28-year-old attorney from Tucson, Ariz., is part of a new wave of young female poker players and has enjoyed a string of successful results since joining the tournament scene two years ago.
Minkin was running low on chips, but was one of two women remaining in the World Series of Poker's $10,000 buy-in No-limit Texas Hold 'em World Championship, along with Sweden's Diana Svensk. Max Steinberg of Oakland, Calif., was the unofficial leader with 5.15 million chips at the 10:30 p.m. break with 93 players left and one level of play remaining at the Rio Convention Center.
The Main Event continues at noon today with Day 6 and runs through Tuesday.
"I think it's great that more women are involved, and I think it's an advantage to be a woman in poker," Minkin said. "Honestly, prior to me really being in poker, my first Main Event that I came out here for was two summers ago, and I remember playing in the sit-and-go (tournaments) and hearing about (bracelet winner) Loni Harwood being at the final table. It really inspired me to want to make something of my poker game."
Minkin graduated from Arizona with a degree in molecular and cellular biology before attending law school in Phoenix. Her first exposure to poker came in $20 tournaments run by her dad and brother, and a few years ago, she started to play cash games in her free time.
"Honestly, I don't really like going out too much, and when I was bored I just went to the casino that was close to where I lived," Minkin said. "I met a lot of people through poker, a lot of good friends that I have now that have helped me to narrow and sharpen my game."
Since Minkin debuted in live tournaments two years ago, she has earned $540,926, according to Global Poker Index's Hendon Mob Poker Database. She is guaranteed to earn a minimum of $55,649 from the Main Event.
Minkin finished second to well-known tournament pro Joe Kuether at the 2013 Arizona State Poker Championships for $151,983, her first cash in a live tournament, and has been on a good run in 2015. She won the $570 buy-in L.A. Poker Classic for more than $54,000 in January and was third at the WPT Lucky Hearts Poker Open Championship in February for $262,912.
"A lot of other poker players are saying that my situation is really rare," Minkin said. "I've never had a backer. I've kind of come up on my own and had success in tournaments and cash. It's really hard to say, because I feel like each person in poker has their own journey and I'm appreciative and just feel really lucky to be in the spot that I'm in."
Minkin cashed in four events at this year's World Series of Poker, including a 38th-place showing in the $1,500 "Millionaire Maker" tournament for nearly $30,000. She also earned an extra $8,500 for winning a last-longer wager with several other women who entered the Main Event.
Minkin said she doesn't plan giving up her job as a medical malpractice defense attorney but figures to be even more popular in poker circles after her run in the Main Event.
"I'm really fortunate to be working in a law firm who, they not only support the fact that I play poker but encourage me to play," Minkin said. "My work schedule revolves around when I want to come to tournaments. I'm just so appreciative of the position I'm in because a lot of people can't do that. And so, to have a decent balance and be able to continue to play as I continue my career as an attorney is priceless to me."
Contact reporter David Schoen at dschoen@reviewjournal.com or 702-387-5203. Follow him on Twitter: @DavidSchoenLVRJ.