Findlay Prep imposes will
December 17, 2014 - 10:40 pm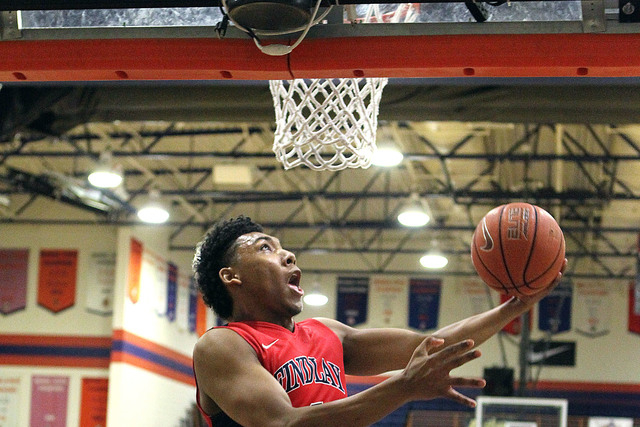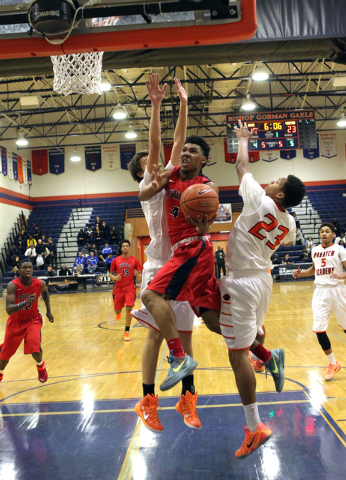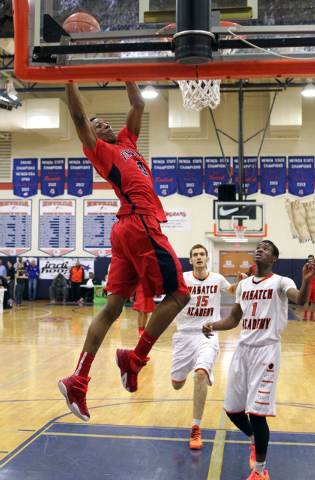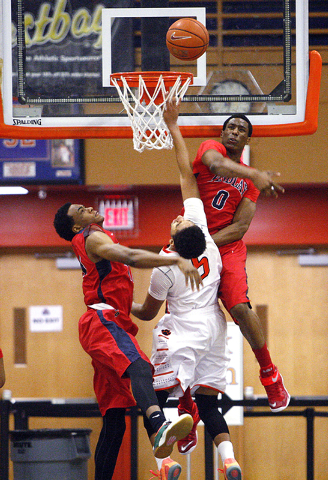 Findlay Prep boys basketball coach Andy Johnson didn't like the way his team finished the first half Wednesday.
But instead of delivering a fiery speech to the Pilots during halftime, Johnson had a simple message.
"We told them, 'Be Findlay. Be who we are,' " Johnson said.
Allonzo Trier scored 17 of his game-high 27 points in the second half, and Findlay Prep pulled away from Wasatch Academy (Utah) for an 80-52 victory in the Prep Division of the Tarkanian Classic at Bishop Gorman.
The Pilots (11-0) face National Prep (Ga.) at 9 p.m. Friday at Orleans Arena in their only other game in the tournament.
Trier snagged a loose ball and soared through the lane for a thunderous dunk to put Findlay Prep up 38-24 with 2:04 remaining in the first half before the Tigers, the two-time defending Utah 2A state champions, clawed to within 39-30 at halftime.
The Pilots led 46-37 with 13:21 remaining but went on a 20-2 run to take control. Trier, an Arizona signee, had 11 points during the run, including the final seven.
"Wasatch tried to slow the game down with a lot of zone (defense). When it gets down to zone, every possession matters," Johnson said. "We kind of threw a few possessions away at the end of the first half. At halftime, we went in and collected ourselves and reminded them one of our core values is limit turnovers.
"I thought in the second half we moved the ball better and got great shots and found the open man."
Horace Spencer had 14 points, 15 rebounds and three blocked shots for the Pilots, who led by as many as 31 points late in the second half.
"I thought he was a monster. I'm really proud of him," Johnson said. "He gave that Kenneth Faried-type maximum effort that we always ask of him. He had a special night, and you could see right off the bat he brought it."
Derryck Thornton had 12 points, all in the second half, with nine assists and four steals with Louisville coach Rick Pitino watching from the baseline. Justin Jackson and P.J. Washington each notched 10 points and seven rebounds as all five Findlay Prep starters reached double figures in scoring.
The Pilots held Wasatch Academy to 32 percent shooting (19-for-60) from the field. Koby McEwen led the Tigers with 17 points, and backcourt mate Cody John scored 16.
"We knew those were the two guys," Johnson said. "Justin, Allonzo, Derryck and Donnie (Tillman), their perimeter defense tonight was really special. Everybody stepped up."
Contact reporter David Schoen at dschoen@reviewjournal.com or 702-387-5203. Follow him on Twitter: @DavidSchoenLVRJ.