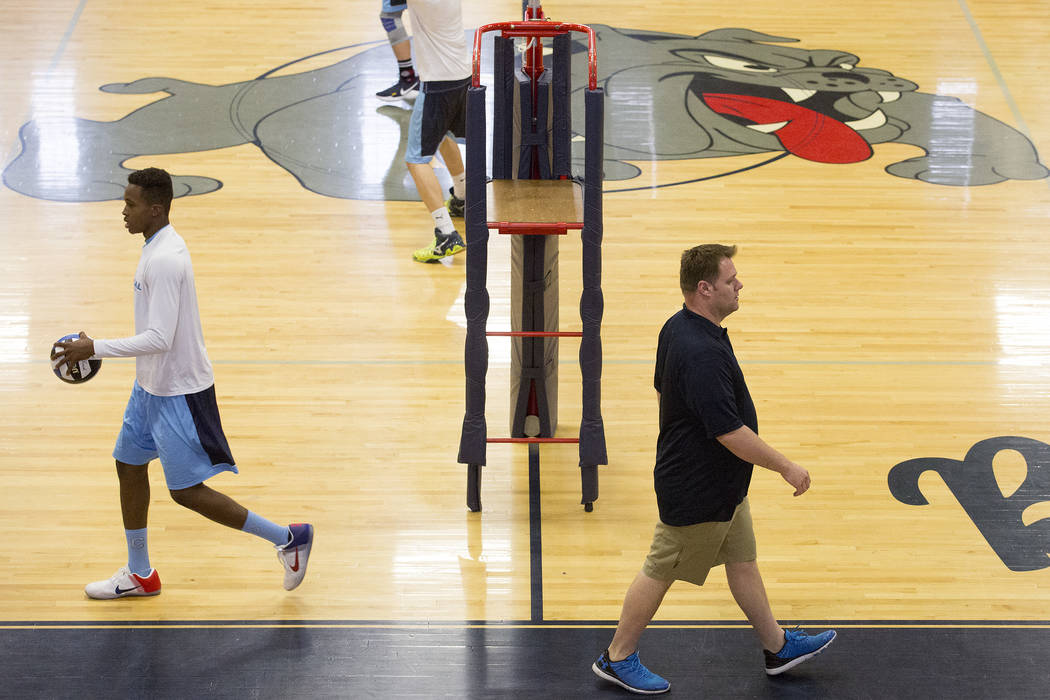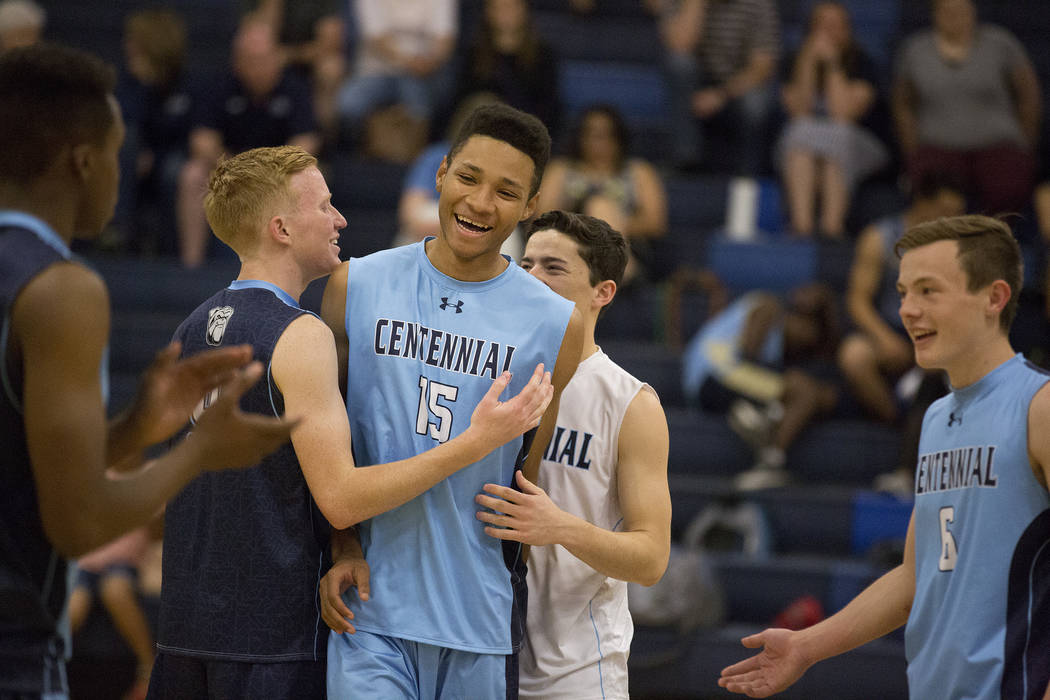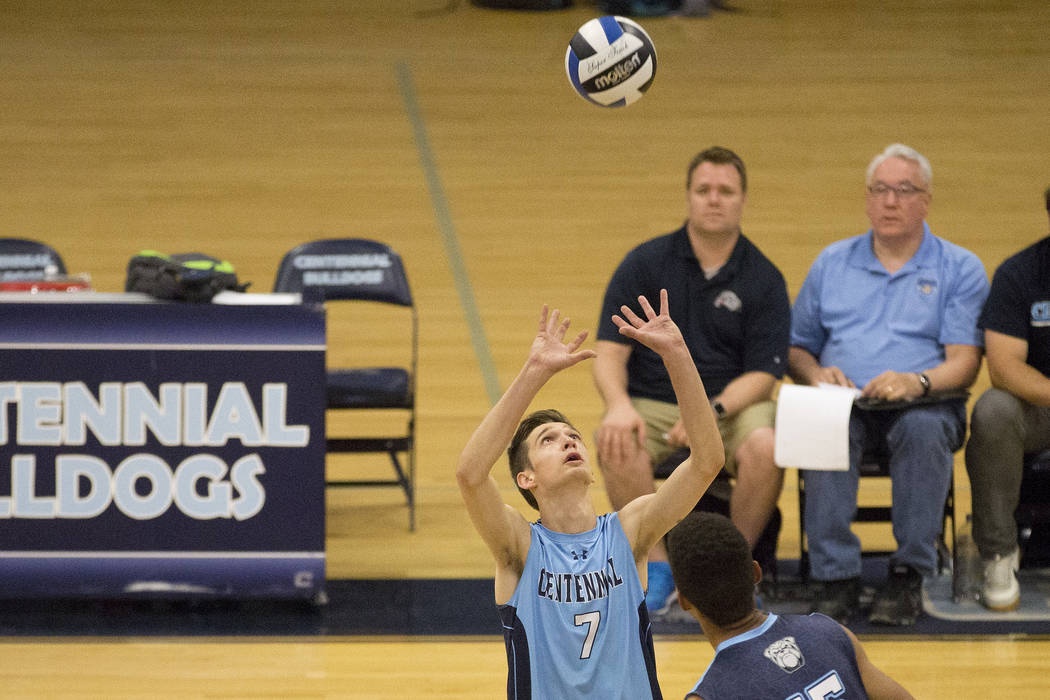 The players who have been under his tutelage, and those who remain, all describe Centennial boys volleyball coach Erik Davis one way.
"He's a winner," Bulldogs senior Kade Frischknecht said.
From his playing days at Bonanza High in the mid-1990s to his coaching and constructing of Mojave into a Division I-A (now Class 3A) powerhouse from 2012-16, Davis hasn't kept his penchant for winning or competitive fire hidden.
It's why he's not ready to call his first year at Centennial a major success — at least not yet — despite already posting a 30-9 record and reaching the playoffs out of the Northwest League, a division that was without seeding clarity until the final day of the regular season.
"We're really happy with what we've done this first year," Davis said. "But we're not done yet. Were trying to rack up a few more wins."
The third-seeded Bulldogs will start their quest for "a few more" when they meet No. 2 Durango (22-16) in a Sunset Region quarterfinal at 5 p.m. Tuesday at Arbor View. Centennial, which swept the Trailblazers in the Las Vegas Easter Tournament on April 11, will be seeking its first region title since 2010.
Davis, who went 96-20 overall (.828 winning percentage) and won three consecutive state titles at Mojave, is a major reason the Bulldogs are feeling confident going in. Centennial went from being a sub-.500 team last season to reaching 30 wins this year — a mark only two Southern Nevada teams have attained.
"He brought the determination to push us," junior Farries Gardner said. "When he decides to get on us, it pushes me to do better because he's a good coach and I know his background. He's won a lot of state championships, and I want to be one of those teams he's won (with)."
Since taking over for Scott Nelson — his former high school coach and mentor — last summer, Davis has given the Centennial program a "different energy," according to team leaders Gardner and Frischknecht.
And it's resulted in wins.
"He brought the hope that we can win a state championship," Frischknecht said. "He's just a winner. He won three in a row at Mojave, and he knows we can do it if we push ourselves to it."
But, ultimately, it will be up to the players to bring success on the court. And so far, it's worked out.
"We just have great kids in our program," Davis said. "They're fantastic kids, and when you're coaching fantastic kids, it makes it a lot easier. They work really hard and have just such a great demeanor about them. …
"They're not the biggest kids, and they're certainly not the strongest. But they have so much heart and they compete. If they believe in the system and each other, they can do great things. And they have thus far."
Contact reporter Ashton Ferguson at aferguson@reviewjournal.com. Follow @af_ferguson on Twitter.