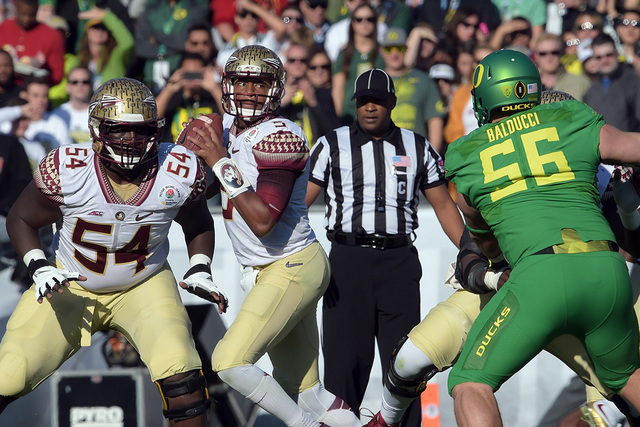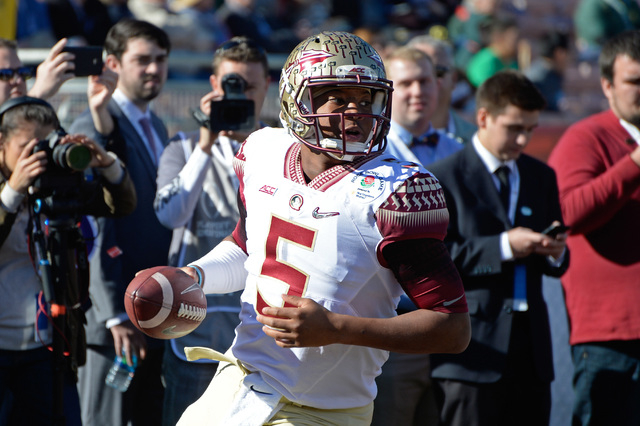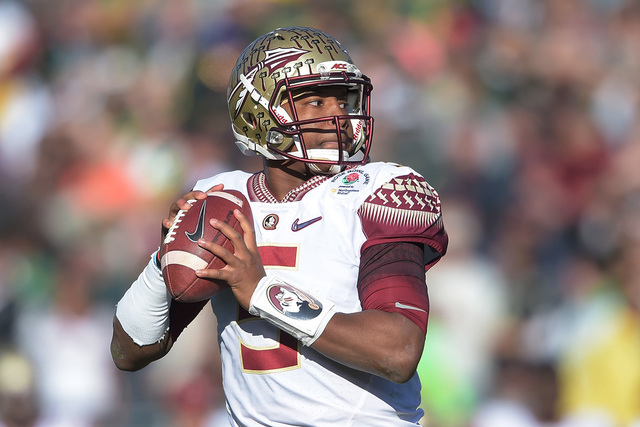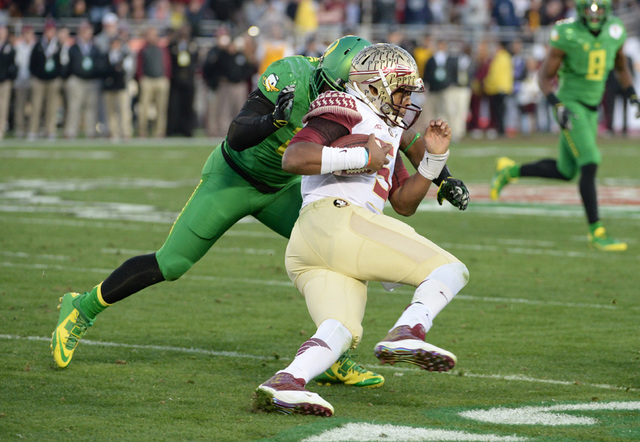 Florida State Seminoles quarterback Jameis Winston will skip his remaining two years of eligibility and enter the NFL draft, his father told ESPN on Wednesday.
Antonor Winston said his son initially planned to wait until after the College Football Playoff National Championship game to announce a decision. However, he said his son came to a firm decision Tuesday night that he was ready to enter the draft. The NFL deadline for underclassmen to declare their intentions is Jan 15.
NFLDraftScout.com ranks Winston as the No. 2 quarterback in the class of 2015 behind Oregon's Marcus Mariota and the No. 3 overall prospect behind Southern California defensive tackle Leonard Williams.
After Winston sat out as a true freshman in 2012, he took the starting job in 2013 and led Florida State to the BCS national championship as a redshirt freshman and won the Heisman Trophy.
In 2014, the Seminoles again posted an undefeated record during the regular season before losing 59-20 to Oregon in the Rose Bowl last week, denying them a chance to play in the first CFP national championship game on Monday night.
Winston was 26-1 as a starter. He ranks fourth in touchdown passes (65), fourth in passing yards (7,964) and second in passes of 20 yards or more (124) since the start of the 2013 season.
This past season, Winston's statistics fell off as he threw for 3,907 yards, 25 touchdowns and had 18 interceptions. He also rushed for 65 yards and three TDs.
Winston has had a number of off-the-field scandals since arriving at Florida State, including a rape allegation for which he was not charged. Other incidents included a theft of crab legs from a local grocery store, a one-game suspension for yelling a vulgar phrase in an on-campus dining area and allegations that he received money for his signature although nothing ever was proven.