Aaron Rodgers says Packers have talent to get to Super Bowl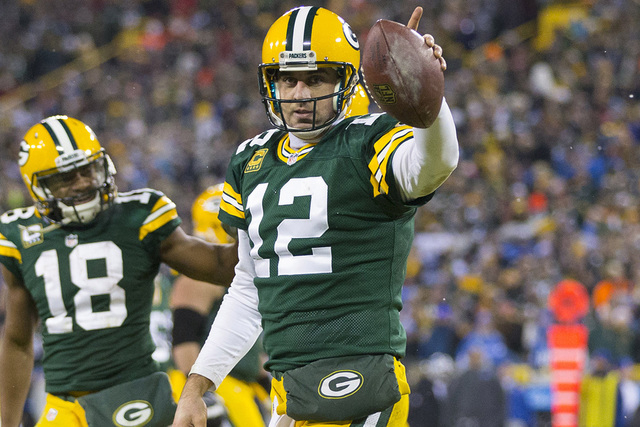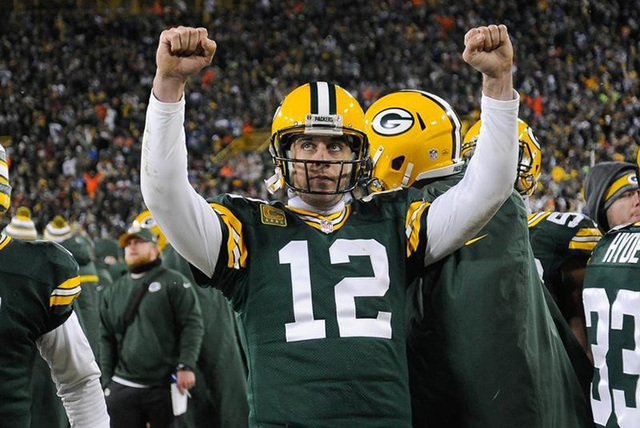 Quarterback Aaron Rodgers, still feeling the pain of Green Bay's NFC Championship Game overtime loss to the Seattle Seahawks last season, believes the Packers have the talent to get to the Super Bowl.
Rodgers and his entire starting offense are back from last year's 12-4 team.
"I think the talent is definitely there," a confident Rodgers told ESPN during an interview Tuesday. "But just like last year, you've got to see how the team comes together."
In the NFC Championship Game, the Packers led 19-7 with about four minutes to go, but allowed the Seahawks to slip past them with 15 points in the final quarter for a 28-22 overtime victory and steal Green Bay's trip to the Super Bowl.
"When the team really comes together and believes in itself, guys raise their level of play," said Rodgers, who passed for 4,381 yards and 38 touchdowns with only five interceptions last year. "So it will be interesting to see how this team comes together. It's very important that we find a way to jell together the next couple of weeks and into training camp when we get back."
Rodgers is coming off his second NFL MVP in the last four years. He was the MVP in Super Bowl XLV, a 31l-25 win over the Pittsburgh Steelers Feb. 6, 2011.
The 31-year-old Rodgers has five years left on the $110 million contract extension he signed in 2013 as he looks for a second Super Bowl title.
"I'd like to think we're going to get back there and win another one," Rodgers said. "I'd be disappointed if we didn't because you put a lot into it, and we feel like we've been close a few times and had some good teams and let a couple slip away. So it would be disappointing to not get back there, but I'm trying to avoid that and get back there as quick as possible and win another one."